Among Us, the social deduction indie title that the developers describe as a "fun, party game," is a perfect way to spend time with friends and maybe people you just met as you try to figure out which one of you is the impostor looking to murder the rest in cold blood.
Sadly, this also leaves room for undesired encounters with strangers, as they take advantage of anonymity to ruin other peoples' fun, with Twitch streamer YaBoiSX suffering the consequences first-hand.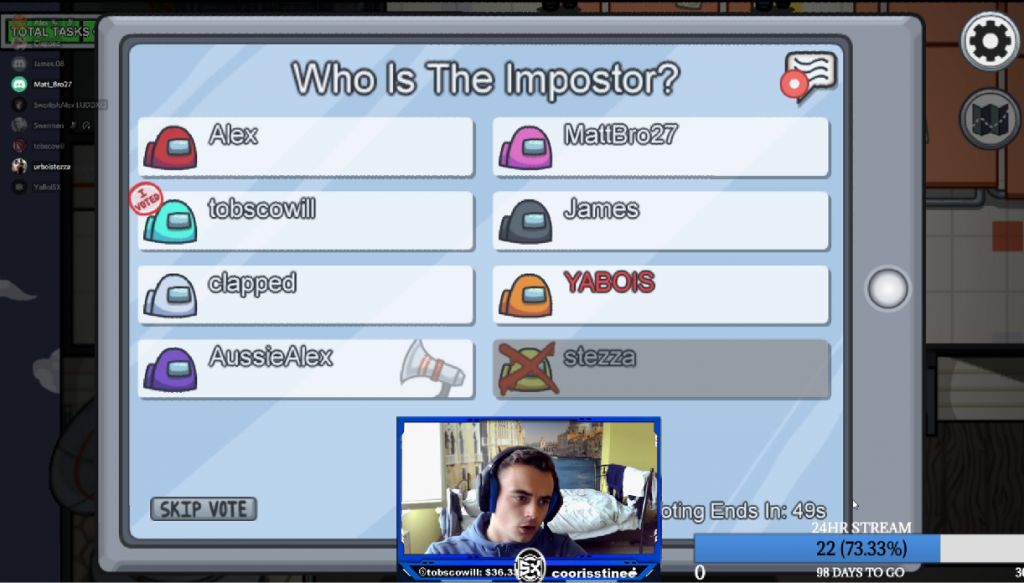 (Photo: Twitch.tv/YaBoiSX)
During a session of Among Us, YaBoi decided to stop the game after a member of their party shouted a racial slur, with the streamer calling them out for their offensive behaviour.
"What the f*ck, dude. Hold up, I don't give a damn about this game, who the f*ck said that?" asked YaBoi. "Honestly, who the f*ck is being racist?"
After a few moments with no one owning up to their mistake, he simply stated that he was "not f*cking playing with these c*nts."
Dumbfounded by what he just heard, YaBoi continued by saying how ridiculous the fact that "it's 2020, twenty-f**king-twenty, and people are still doing this? Honestly, dude, that's so dumb."
Sadly, this also happens to bigger streamers, with TSM's Myth being paired up with a random person spewing racial slurs the last time he played Apex Legends.