Last week, the group play for Stage Two of the Call of Duty World League came to an end, with the final matches of Division B playing out. If you have been following the GINX TV
CWL Stage 2 hub
, you'll know which teams will be meeting at Stage 2 playoffs, and I want to share my predictions with you and find out what you think.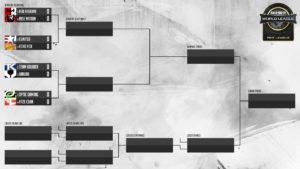 ---
7-8th. Echo Fox
I almost don't want to put Echo Fox here as their performance in the latter weeks of Stage Two were so strong, especially in comparison to how they had been performing before. Unfortunately, I'm not sure I see them continuing this form into playoffs. They have the advantage of facing a somewhat-inconsistent eUnited side that clutched up in the final weeks of the Pro League to qualify for playoffs, though they are certainly beatable if Echo Fox play to their strengths. 7-8th. Team Kaliber
Occupying the second 7-8th spot, I have Team Kaliber. They haven't looked bad during their Pro League run by any stretch, but they haven't shown quite as much promise as the other teams on their side of the bracket. A match against the loser of OpTic Gaming v FaZe Clan in the first round of the Loser's Bracket is daunting, especially given the power each team has behind them. That said, a win against UNILAD puts them against the winner of that matchup... I'm not sure which I would prefer. 5-6th. eUnited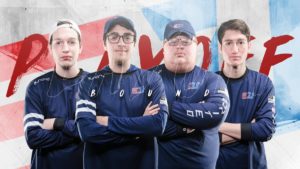 eUnited are a team that I hate predicting, simply because you never know which eUnited side you're going to see. The team seems very momentum-dependent. When they're each firing on all cylinders, they look incredible, and I wouldn't be surprised to see them win the event. But when even one player is slightly slacking, you can see the team starting to fall apart across the map. Although I see them taking the first win against Echo Fox, I think they lose out after and end up placing 5-6th. 5-6th. UNILAD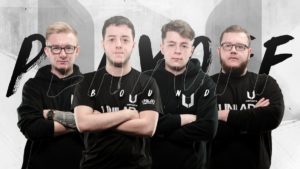 This one pains me. I am a huge fan of UNILAD, a group of scrappy young British players who have somehow managed to band together to form a team capable of beating anyone on their day. They placed fourth at CWL Anaheim and came in third in their division thanks to the tiebreaker rules. They don't yet look like world beaters, but they can certainly progress further than I've predicted them to. Unfortunately, based on my predictions they have a pretty rough run in the bracket and that sees them going out earlier than they would hope to. 4th. Rise Nation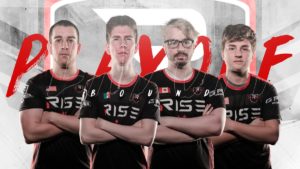 Predicting Rise Nation to come fourth may surprise a few people. They have looked like the best team in the game for the majority of this year, but recent performances suggest there may be some distractions in the waters. Losses to OpTic, eUnited and UNILAD aren't something to be ashamed of, but are losses you wouldn't have expected to see even just a month ago. I believe the team is set to fall apart right when it is most critical, and although fourth place is still wildly impressive, Rise would not be happy. 3rd. FaZe Clan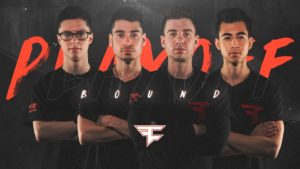 FaZe are a team that, this year, have looked incredibly uninspiring. Rumours of roster changes around star player Zooma plagued the team, even following their shocking win at Stage 1 playoffs. However, they've managed to keep the band together and are the only team at playoffs to have done so. FaZe qualified following a great final week of Division A, which saw them go 6-1 to snag the last qualifying spot. If there's one thing this team has proved they're capable of doing, it's overperforming, and I can see them doing it again here. 2nd. Red Reserve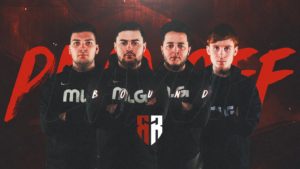 Red Reserve have probably been the most consistent top team during the World War II season, with a string of top four and top two placements under their belt. Though they're still chasing that win, I predict they won't get it here (August's World Championships may be another story, however...). If my prediction is correct, there will be only one team that can challenge them for the title, and that team will have to beat them back to back to be CWL Stage 2 Champions. 1st. OpTic Gaming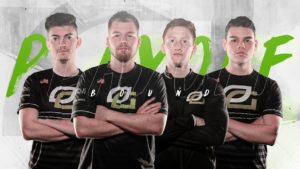 Of course, who else but OpTic? Favourites of the Call of Duty esports scene, the team has struggled to find a win this year. After years of being dominant, the GreenWall seemed to be crumbling under the weight of this season, but I think we're yet to see the best of this team. I predict that to change at playoffs. With wins against FaZe Clan, UNILAD and Red Reserve, I have OpTic finally capturing the championship that has eluded them in a five-game thriller against Red Reserve in the grand final. All images courtesy of CoD Gamepedia
---
My playoff bracket is visible here, if you're interested in seeing how I predict each matchup. https://twitter.com/JakeHaleee/status/1020070373889662976 All that said, this playoff tournament really is stacked. Any team could potentially take the win here, and you can't underestimate any of the eight sides in contention. Playoffs are 27-29th July, available to watch live on www.twitch.tv/CallofDuty.