The social media age has a short memory and an even a shorter fuse. Astralis, just a few short months ago, were on top of the world. They had won the previous two majors and completed the Intel Grand Slam in 2018. Now, if you follow the CS:GO scene on Twitter, you might be hearing the Astralis name for an entirely different reason altogether. The Danish team has been getting some trickle-down blame for the Blast Pro Series debacle that's been unfolding. Astralis' parent company RFRSH Entertainment are the company that organises the Blast series.
The community's opinion of Blast was, at first, a mostly positive one. It was seen a fun tournament that was flashy and short. Hell, RFRSH even had some members of Danish government out to support the tournament and CS:GO in Denmark in general. The format wasn't the most competitive, sure, but it was a nice distraction when it happened once every three months or so. Unfortunately, RFRSH don't seem to be satisfied with being a small fish in the big pond of tournament organisers. They have plans to put on between 9 to 12 events next year, according to a tweet from popular caster Matthew "Sadokist" Trivett. This has led to some backlash from the community.
The community has already seen Astralis skipping some premier events in the CS:GO calendar to prioritise Blast. Astralis, for what it's worth, blame travel times as a reason for skipping some tournaments not named Blast this year. Some analysts are even saying that Astralis have tainted their own era by attending Blast and skipping events that most of the other top teams and challengers are playing it. I think that argument holds some water, but I'm not comfortable naming any other team as the best in the world over Astralis just yet. They have won too much and done it too comfortably in the past year and a half for any talk about them not being on top.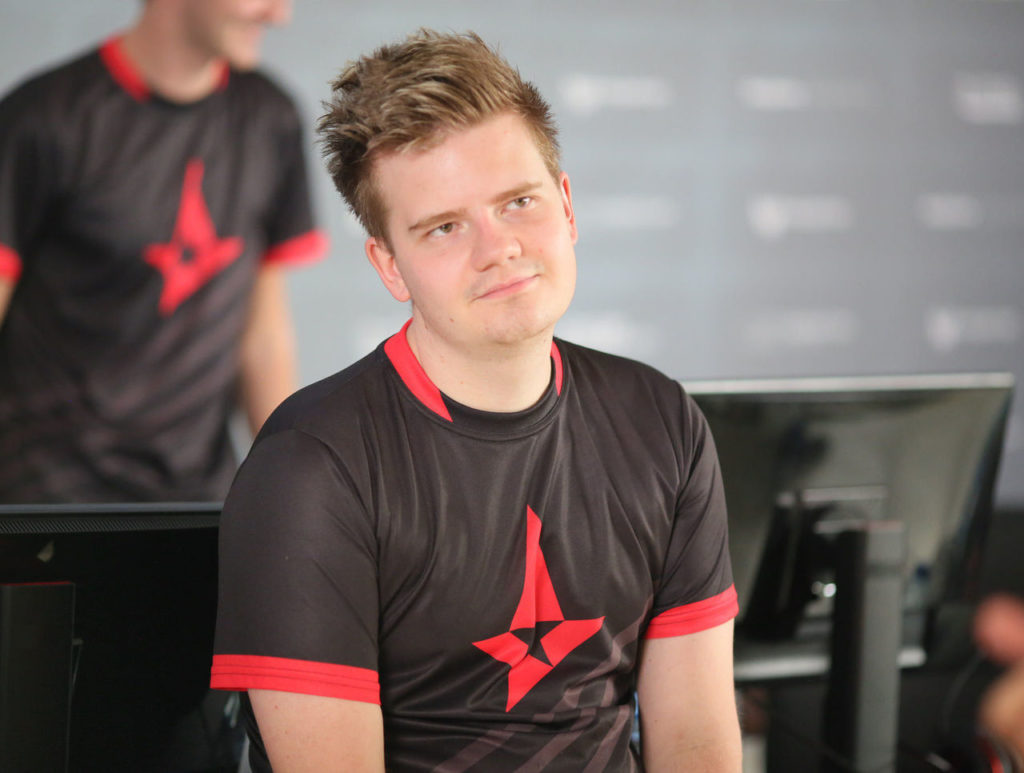 Astralis are a team with no shortage of star power on the server. Nicolai "dev1ce" Reedtz is one of the best, if not the best, awper in the world. Lukas "gla1ve" Rossander is considered comfortably the best in-game leader in all of CS:GO. The "Clutch Minister" Andreas "Xyp9x" Højsleth is the most feared player in the server when the late stages of the round are up grabs. One player who gets less praise than he deserves from the community for his in-server gameplay, but enables the real stars of the team to shine, is Peter "dupreeh" Rasmussen.
Dupreeh has done it all. When dev1ce had medical issues, he took up the AWP and showed himself to be a more than competent wielder of it. When dev1ce came back and there were role complications between dupreeh and Markus "Kjaerbye" Kjærbye, dupreeh again switched his role slightly to stay back and lurk a bit more to accommodate the team. These days, dupreeh is essentially a wrecking ball on the map. Whether he's the first one into a bombsite or supporting his entry duo with utility, he's there to create space. Where dupreeh shines is where the round can be won or lost before the bomb even gets planted.
When you watch a demo of Dupreeh his experience nearly oozes out of the monitor. He's the oldest member of Astralis by three years and that shows in his decision making. What dupreeh lacks in flashy frags or amount of highlight clips compared to his teammates, he more than makes up for in always being in the right position at the right times. Of course, you must give credit to gla1ve and coach Danny "zonic" Sørensen's system for enabling him to be the space creator, but there's a reason he's been one of the mainstays on Astralis while others have been shown the door or, strangely, left on their own accord.
There's another major cycle creeping up slowly and Astralis will be looking to become the first roster ever to win three majors in a row. There will be outside distractions with the talk about how Blast fits into the CS:GO ecosystem, but Astralis can only focus on how well they perform as a team. If Astralis do three-peat in September there will be the inevitable talk of how many frags dev1ce got, how well gla1ve led, and how many 1v2's Xyp9x clutched. Rest assured though, dupreeh will be there creating the space that enables those three to write the headlines of each match.