Astralis has had an incredible year. The
Counter-Strike: Global Offensive
giant keeps racking up huge wins, from the ESL Pro League and ECS finals to the ELEAGUE Premier and FACEIT London Major. And they were dominant again this past weekend at IEM Chicago, continuing their hot streak with a 3-0 sweep of Team Liquid that only grew more confident and efficient with each passing map. Emil "Magisk" Reif has been a key part of that success, joining Astralis in February (from OpTic Gaming) right before the team caught fire. After their IEM Chicago win, we spoke with Magisk about winning the mental battle against Team Liquid, the pressure of being on top, and why they refuse to coast on their recent success. [caption id="attachment_106641" align="alignnone" width="600"]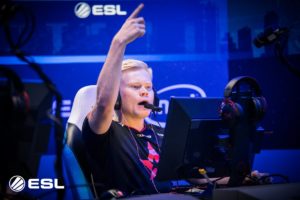 Credit: Helena Kristiansson
[/caption]
Can you talk a bit about that 3-0 win against Team Liquid?
We basically knew all the maps before. They always perma-ban Train, and they knew we wouldn't want to play Cache against them. The veto was pretty easy. We knew they were going to pick Mirage, because we have been struggling a bit on it, and they have been really good on it. We were preparing a lot on Mirage and coming up with ideas on how to play against them. We could have won even bigger on Mirage if I have to be fair. I think they won a lot of rounds in CT where we should have taken a bigger advantage of the first kills and stuff like that. They played good, but today we were clearly playing a bit better than them. You could definitely feel like they didn't hit their individual levels today. I think some of the players didn't perform up to their usual — Twistzz and I think EliGE, he wasn't really the dangerous player he normally is. It came down to them not performing so well, and then us actually playing really good CS today.
Did you make any adjustments after that first game, or were they just better maps for your team?
We won Mirage, which we knew was going to be tough. For us, taking Mirage and winning that first map was just a big bonus for us, because we knew we couldn't count on winning that map. We knew we had to win Nuke, and Inferno was going to be a 50-50, as well. Winning Mirage helped us a lot in that best-of-five, and we gained momentum after the Nuke win, as well. We kind of just stomped them on the map, and just carried that on to Inferno where we played some really good CS. Honestly, in the whole tournament, we have been struggling on Inferno and having bad results; so for us, it was really awesome that we could finally show our potential on Inferno and show that we're actually really good on the map still.
Did you have a specific strategy or mindset coming into the grand finals?
No, we didn't change anything because we knew all the pressure was on them. We knew that if we played our own game, we can outplay them in almost every scenario. We are the better team, and we know that if we play into late-game rounds, we can do a lot of good fake rounds and attacks and stuff like that. We knew we had all the momentum going into the match, and also, for a fact we know that Liquid really hates playing against us, so we had that mentality advantage just from the beginning of the whole best-of-five. We knew it was going to be on them to win it. We had a good idea of how to play our own game and just take it from there.
Dupreeh said onstage that it was all about mind games. Do you think you had an advantage because they've lost against you a lot?
Definitely. We've won, I think, four finals this year against them. Of course, there's going to be a lot of mental pressure on them because they know that they have lost so many finals in a row now that they have to break the curse at some point. I think it's a lot more difficult than people actually think because losing so many tournaments — it gets normal. I can remember, from my old days, where you didn't expect to win the tournaments — like on my former teams — but you knew you had a good idea to do damage on them. Just from the fact that when you lost, you weren't really, really tilted. You just went, "OK, we have another tournament, and then we can do our best again." I think it's just about mentality, and then having a rough time figuring out how to handle it. It's going to take time because it's not something you just do over one night. [caption id="attachment_106637" align="alignnone" width="600"]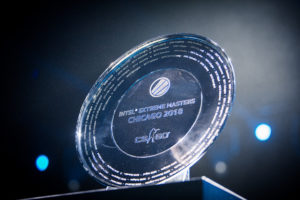 Credit: Helena Kristiansson
[/caption]
That Fnatic match on Saturday was a lot closer. Why do you think they were able to keep it competitive?
I don't want to say we played really bad, but I think we made a lot of mistakes individually and also as a team. There was really bad communication, especially on the last map, Inferno, on the CT side. That's where you could see them completely stomp on us. I think that was the mistake and the reason why they got so many rounds. They played really good and they deserved to be so much ahead, because we weren't performing. We stepped it up on the T side, and slowly we came back into the game. You could see that when it came down to them closing the game — they weren't choking, but they were missing some of the shots that they were hitting previously in the game. Suddenly, we gained the momentum and crawled back into the game. They played good and we got a bit surprised at how good they were.
You've had such an incredible run lately. What keeps elevating you above everyone else?
I think just from the fact that we lost in Copenhagen right before this tournament, it kind of fueled us. We really wanted to win in Copenhagen in front of the home crowd, and it just means a lot for us to keep staying on the top because this is what we have been working towards for so long. All the players have been working for so many years to come to this place, and we don't want to lose it now. We want to stay here and leave a legacy — to show people that we deserve it. We try and stay humble and make sure that, even though we're the best team right now, we always make sure to practice the same amount and be focused in practice. And take online leagues seriously, too, so we actually qualify for those as well. I think it's really important that we stay humble and keep working hard.
Do you see any downside to continually going into tournaments as the favourite?
Of course, there's going to be a lot more pressure on you. People expect you to just go in and win the tournament, even though there's a lot of good teams out there. You could see earlier in this tournament, we lost to FaZe. Even Na'Vi, they won in Copenhagen and then went out in the group stage here. It's kind of hard to predict for every tournament who's going to be good and who's going to be bad. I think it all comes down to the extra pressure you have when you are going in as favourites.
What's next on the calendar for you guys?
We're going to stay here in the U.S. for one week, and then we have ECS in Dallas. That's going to be the next tournament, and I'm just looking forward to it.
Feel pretty confident about it?
Of course. I mean, we just won here. It always gives you confidence, winning a tournament. Even though it's just "another" tournament, as some might see it, we don't see it like that. We want to win every tournament. We want to keep showing that we are the best team. We lost in Copenhagen and that was really painful for us. We sat down and had a good talk about it — what went wrong, and how we can get better, even though we are the best team right now. We can always improve; we all still make mistakes in the game. We always try to figure out how to improve, even though it's really hard when you are the best team. It's always important that you work on your mistakes, because no team is perfect.
We interviewed Magisk's teammate Dev1ce at the recent FACEIT Major in London – you can watch it below.
https://www.youtube.com/watch?v=s5AU2Y891JI&t=9s