In partnership with board game studio Level 99, game developers Behaviour Interactive announced the popular 4v1 horror game Dead by Daylight is set to receive its own board game. The Kickstarter launched on 29th March, and fans can now place pre-orders to receive the game starting in October 2022.
Here's what you need to know about the upcoming Dead by Daylight board game, the Kickstarter, and how to pre-order the upcoming content.
Dead by Daylight Board Game - Gameplay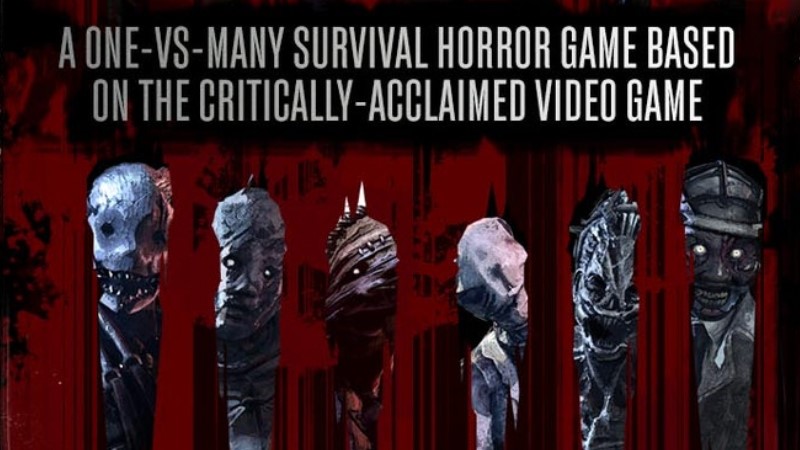 The new Dead by Daylight board game will take the original game's gameplay and bring it into the world of board games. It's a major crossover for the Horror title and will surely grow the game's overall popularity.
Like in the console, mobile, and PC versions of Dead by Daylight, players will be able to take on the role of killer or survivor. Killers and survivors can equip perks with abilities based on their functions in the original game, according to Dicebreaker. Players will be able to customize their builds to their liking.
Survivors take their turns before the killer, so the killer will need to carefully plan out each move to get closer to victory, achieved through hooking enough survivors before the generators are completed. Sound familiar?
Unlike the original game, players will not die when hooked, and will instead miss a turn, which is detrimental to the team. Also unlike the Dead by Daylight players are familiar with, survivors cannot win as solo survivors; the team must win together or not at all.
Dead by Daylight Board Game - Kickstarter
Level 99 games launched the official Dead by Daylight board game Kickstarter on 29th March with a goal of $250,000. Within a few days, the Kickstarter reached its goal, and, as of 7th April 2022, Level 99 games have raised $662,500 for the game. 
Players can pre-order the game by pledging through Kickstarter. The Kickstarter has two pledge tiers, the larger tier coming with more than double the content of the base game.
Standard Edition - $49.99
7 Survivor Minis & Boards
6 Killer Minis & Boards
4 Wound Rings
Double-sided Map Board
89 cards
All Tokens 
Collector's Edition - $99.99
17 Survivors
16 Killers
2 Double-Sided Map Boards (4 maps total)
8 Generator Minis + Progress Pegs
5 Hook Minis
5 Dice
133 Cards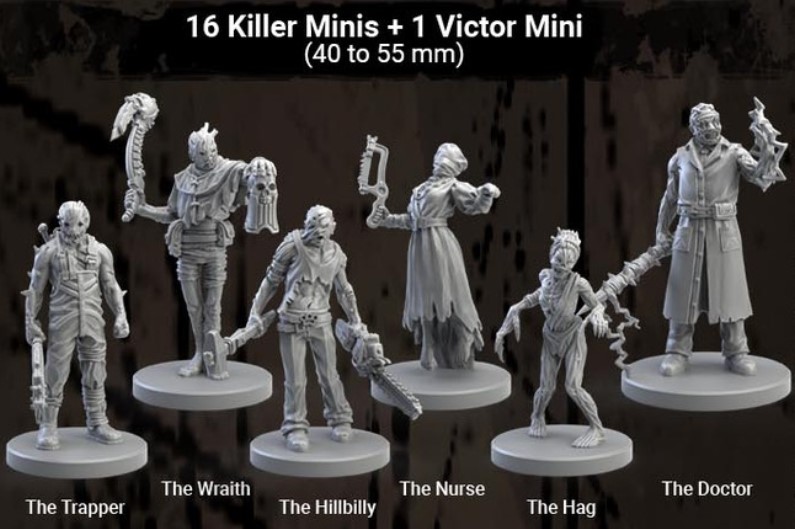 Players will be able to play as familiar faces; all original survivors and killers from Dead by Daylight prior to the release of The Artist will be available as minis. Unfortunately, licensed characters will not be available as playable characters, nor will their perks appear in the game.
According to Level 99, Dead by Daylight: The Board Game is a large endeavour for the company, but players can count on receiving their pre-orders on time.
"Dead by Daylight: The Board Game is our largest project ever, and will come with unique challenges in terms of logistics and delivery," David Talton, President of Level 99 Games LLC, posted on the Kickstarter. "With the help of our experienced, world-class distribution and localization partners, a factory we have worked with for over 5 years, and fulfillment centers that we know and trust around the world, we are confident that we can handle any obstacle that comes our way."
While Dead by Daylight: The Board Game is set for release in October, the main Dead by Daylight game recently released the 5.7.0 Public Test Build. To stay in the know about Dead by Daylight news, be sure to check out the rest of our dedicated Horror section.
Featured image courtesy of Level 99 Games LLC.