Without warning, Valve and Netflix announced a brand-new animated series called Dragon's Blood. The Dota 2 Netflix series has fans of the extremely popular MOBA title excited, and features Davion, the Dragon Knight hero.
Here's everything we know so far about the Dota 2 Netflix Series Dragon's Blood, including the exact release date and time, first story details, and even the number of episodes.
Dota 2: Dragon's Blood release date & time
You won't have to wait years for Dota 2: Dragon's Blood to get released. In fact, Dota 2: Dragon's Blood has a release date of 25th March 2021.
Netflix subscribers will be able to watch Dota 2: Dragon's Blood starting on 25th March 2021 at 07:00 GMT, which should give you enough time to take a day off work and binge this exciting new show. Exactly how long each episode will last is currently unknown. 
Follow the show on Netflix's dedicated page, and set a reminder right now so you can watch it as soon as possible.
Dota 2: Dragon's Blood story & episodes
First of all, Dota 2: Dragon's Blood will feature eight episodes in its first season. This is a pilot season, and at the time of writing, no additional seasons have been announced.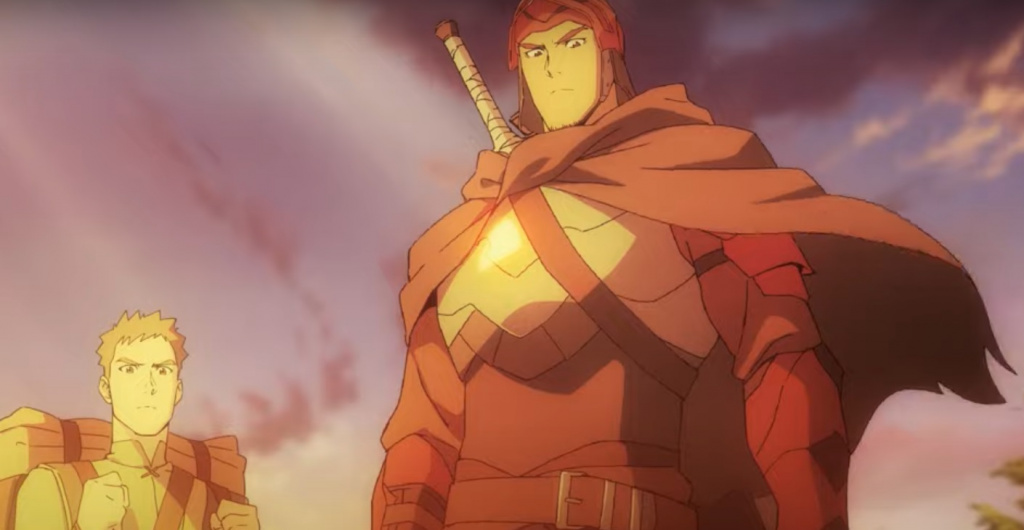 (Picture: Netflix)
The protagonist of the Dota 2: Dragon's Blood story is non-other than Davion, the Dragon Knight hero in popular MOBA. It also features the likes of Mirana (called Princess Mirana in the Netflix show), who is apparently on a secret mission.
The story description of Dragon's Blood reads:
"The sweeping fantasy series tells the story of Davion, a renowned Dragon Knight devoted to wiping the scourge from the face of the world.
"Following encounters with a powerful, ancient eldwurm as well as the noble Princess Mirana on a secret mission of her own, Davion becomes embroiled in events much larger than he could have ever imagined."
The Dota 2 Dragon's Blood Netflix series is helmed by Ashley Edward Miller (X-Men: First Class) as the executive producer. Studio MIR (Legend of Korra) is doing animation for the series, while Ryu Ki Hyun is the co-executive producer of the show.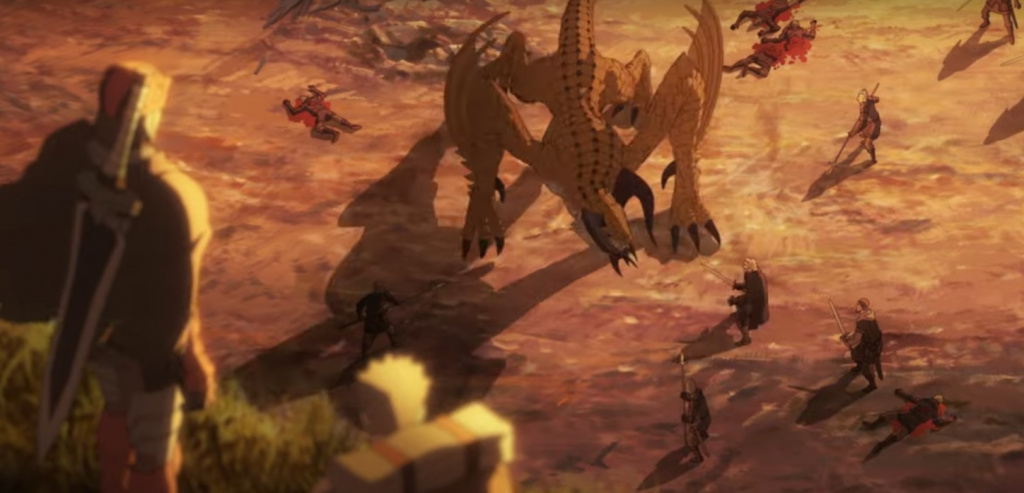 (Picture: Netflix)
According to Ashley Edward Miller (via Comicbook.com), Dota 2: Dragon's Blood's story is "epic, emotional, and adult-oriented". It will feature some of your favourite characters, and Valve is supporting the team's creative ambitions. 
It will be exciting to see the Dota 2 universe expand with the Dragon's Blood Netflix series, and very interesting to see how fans of the MOBA title feel about it all.