Though esports will always be about the competition first and foremost, the presentation and broadcasting aspects are just as important. After all, for esports organizations to make money, they need to make sure that sponsors get their advertisements seen by as many people as possible.Capturing the human element of competition goes hand in hand with those aspects, naturally. Much like traditional sports athletes, professional gamers have their own little stories that they carry onto the big stage. More often than not, these stories revolve around the hardships that gamers go through growing up, most commonly related to the lack of parental acceptance due to the nature of the activity. But now that esports is its own multi-million dollar industry, the eventual acceptance becomes a major point in these stories, which resonates with the crowd. It is this authentic feel and emotion that truly sets esports apart from the rest.For the energetic and electrifying stage host and former professional actor Eri Neeman, who handles premier Dota 2 events such as ESL One, it's his job to bring the best out of the human side of esports. His personal mission? To connect with the audience and with the myriad personalities that work on the stage itself, as well as behind it. And although he doesn't play Dota 2 a whole lot, he is no doubt a part of the community as much as anyone else. We recently sat down for some words with the man himself, regarding his now four-year career in hosting gaming and esports programs, his thoughts on hosting ESL One Manila (his first premier Dota 2 event), and the burgeoning Philippine esports industry.Patrick "EthanKairos" Bonifacio: Hi Eri, thanks for taking the time to speak with us! How did you get your start hosting gaming shows and events?Eri Neeman: I've actually been a gamer for a long time now, starting with the NES which was my first console. I remember my dad bringing one home one day and it had either Super Mario Bros. or Double Dragon as one of the games. I eventually stuck with the hobby, obtaining consoles over the years. But the very first gaming show that I was actively involved in was a TV program called MOG TV, which had an Attack of the Show! Type feel -- you know, reviews, live visits to local conventions and tournaments, that kinda stuff . I did that for about two seasons, and I did enjoy my time there. I still bump into the guys from MOG every now and then, and I still keep in touch.From there, I was invited by MSI to host their Beat IT!event, back in 2013. After that I did another MSI event, this time called Overdrive, then Mineski called me in to host their own pro gaming league. At the time it was known as the Gigabyte Mineski Pro Gaming League, then it just became MPGL afterwards. Then after that came the ESL One Manila gig, which was then followed by Frankfurt and Genting and now the Manila Masters at the end of May.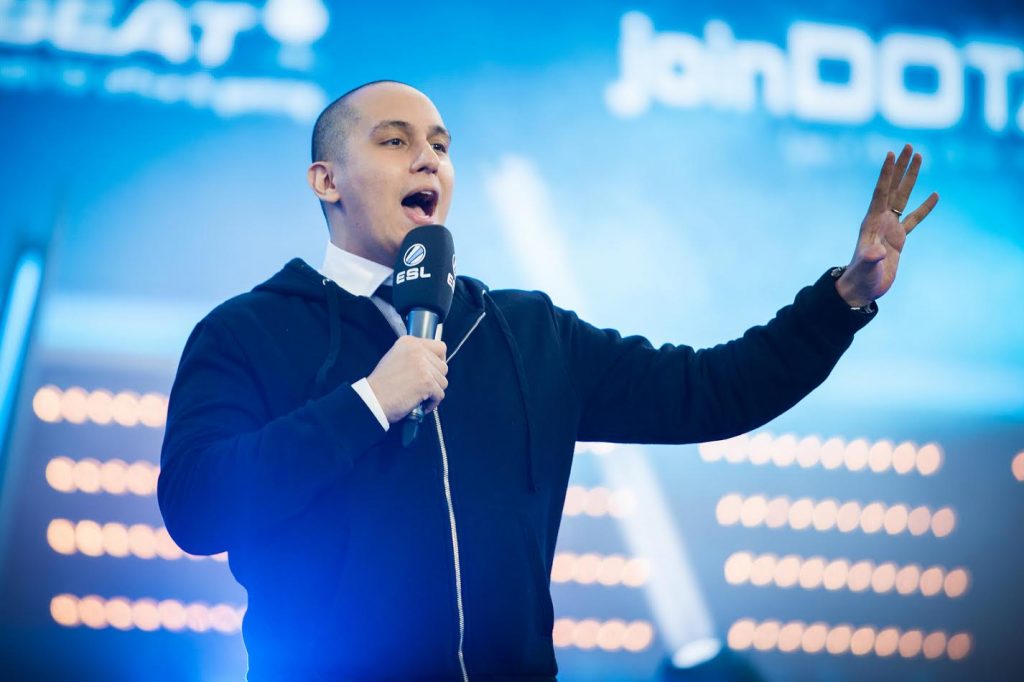 EK:
So you've been a gamer for a long time now, but how and when were you introduced to games like Dota?
Eri:
At the time when I was hosting Beat IT!, I actually didn't know anything about Dota at all! I was there asking myself things like, "What's a ward?", and "What's a BKB?" I didn't play Dota 1, and I didn't play Dota 2 until after ESL One Manila. That was something that I really wanted to make clear right off the bat: that I was not a Dota 2 player but that I would do my best either way to host a kickass show. I just thought that it was important to get that across, to be honest about it. Gamers hate it when you pretend that you play their particular game. That's just not very authentic.
EK:
You've also been streaming different games on the regular lately. Is the streamer experience something that you've come to enjoy? What is your favourite thing about it?
Eri:
What I love most about livestreaming as opposed to scripted and recorded content like what you see on YouTube is that streaming brings out who you really are. When you have recorded content, you have a chance to review the footage and cut what you don't want to show people. You don't get this luxury while streaming, which means you're basically on-the-fly.
As a host, spontaneity is in my blood, which means that streaming just fits my style perfectly. And you have to be especially authentic on a live show, because it's a lot easier to see if you're faking it. I'm not saying that YouTubers aren't authentic, but it's just magnified on Twitch. It's a very "you do you" kind of thing, and I love that.
EK:
It's been just a little over a year since we saw you host ESL One Manila, the first truly international Dota event in the Philippines. What was that gig like for you and what did it make you feel about the local Dota fanbase?
Eri:
Best gig of my life. It was the one event that really made everything sink in, that the Philippines was finally a destination for international LANs to take place in. GMPGL helped the country make a first impression on the esports industry on a global scale, but ESL One Manila was what really made the mark. It helped Manila make a name for itself as the "Hype Republic". Whenever I ask personalities in the industry and the community, "What's the best crowd ever?", they immediately say, "Nothing beats Manila, man." And it's true! The fanbase here is extremely passionate, it's crazy.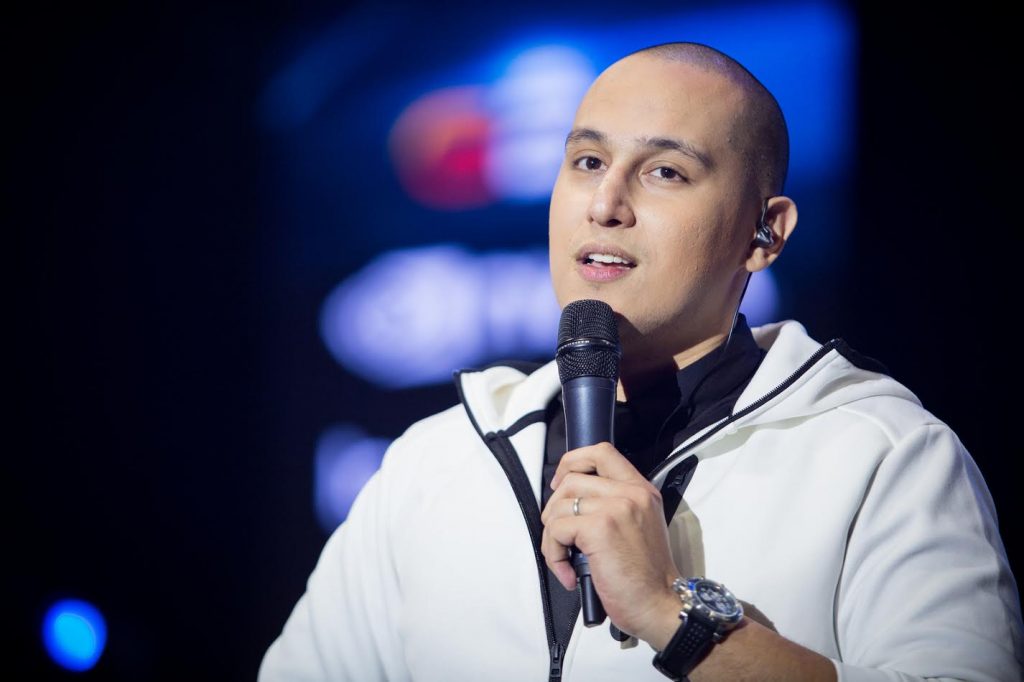 EK:
What was your favourite moment from ESL One Manila and why?
Eri:
There were a lot of enjoyable moments at the event, but I think the real standout one was the onstage hug with swindlemelonzz. compLexity defeated Mineski, the hometown team, on the very first day of the main event, and I saw that as an opportunity to kind of channel what the hometown crowd was feeling. Kyle (swindlemelonzz) was so game for it, and he said some words of comfort towards the crowd after. Everyone clapped and received it so warmly, and it set a great tone for day 1. It helped the players, the casters, the analysts, and the crowd all connect and get more comfortable with each other.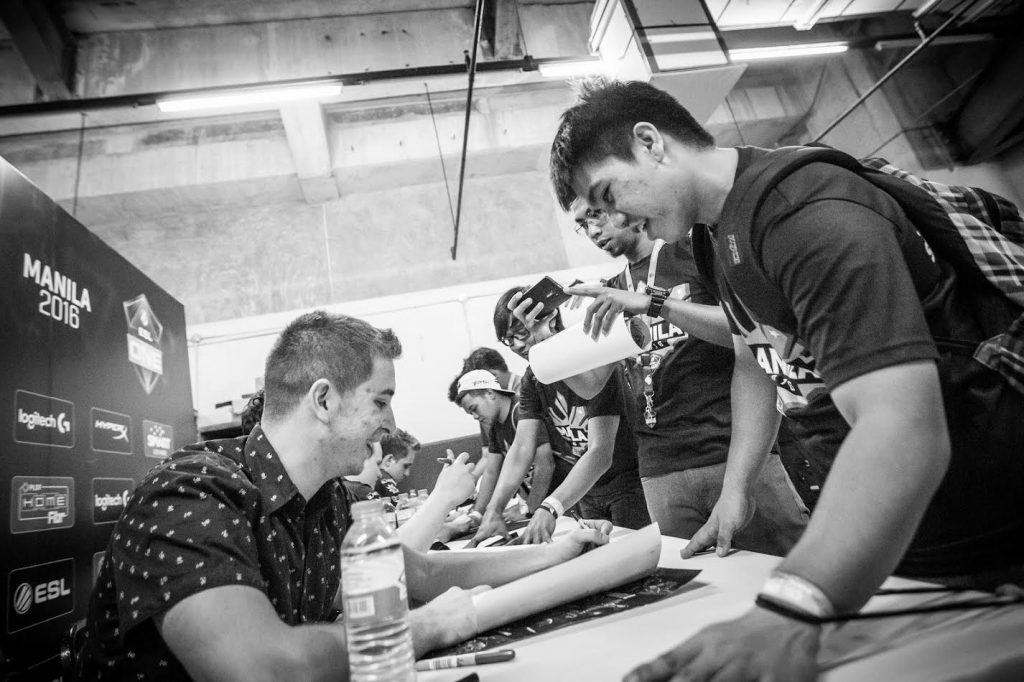 The Macho Man Contest was also a special moment, of course. Although it wasn't the first time for it (the contest's debut was at Beat IT!), I talked to the organizers about it and they loved the idea! It was also how I got to know the casters a lot more, because I didn't know the guys like Maelk and Tobi before the contest happened. I didn't know how much of a legend Maelk was *laughs*, and I didn't know that Tobi was the voice of Dota. It was a really amazing experience.
EK:
Since then, you've been a regular member of the Dota community, even going on to host outside the country for events like ESL One Frankfurt and Genting. What would you say is special about this community?
Eri:
I've been in showbiz for ten years now, and the difference between that industry and the Dota community is something that I like to compare. In show business, fans tend to put you on a pedestal, to the point where they'll say you're awesome even if you're not. Or they'll get a picture with you, but they don't even really know you. And while I'm not saying there are no genuine people in showbiz, it's just not the norm, you know?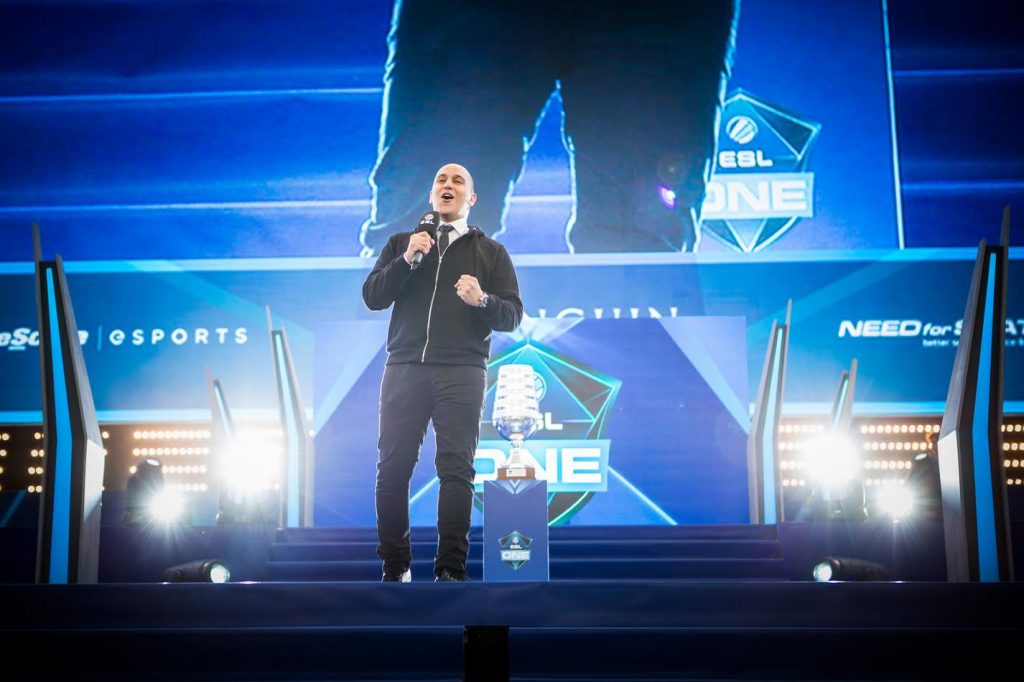 In Dota, everyone knows everyone, and they operate on the same level, more or less. There's a mutual respect going on and conversations are more natural. And I love that! I hope that never, ever changes, both with Dota and esports in general. There are, of course, personalities that the fans still consider as their heroes, but everything about the community is very grounded and down-to-earth.
EK:
Now, you have another hosting gig coming up in the form of Manila Masters at the end of this month. What are your expectations for this one? What has you most excited about it?
Eri:
It's going to be better, and it has to be better! At the very least, it has to be executed at the same level as ESL One Manila and Manila Major. This is, after all, the very first international LAN that will be hosted entirely by a local organization, as compared to ESL One and the Major last year which were helmed by ESL and PGL, respectively. The Masters will be done primarily by the Mineski Events Team in cooperation with ESL, so in that sense it's our chance to prove that we can run a high quality event like the rest of the industry leaders.
The local fans are also very hungry for a big tournament by now, as it has been almost a year since the last one took place. I'm just as excited as I am, and everyone knows to expect a great event after we set a solid standard last year. Look forward to the Masters; we've got some surprises in store for everyone and some things that you won't even see coming. We've got a meme team working on this *laughs*.
EK:
Actually yeah, as a fan myself my expectations were kind of blown out of the water last year. I didn't think it would be that good.
Eri:
Exactly! And all of that really put Manila on the esports map. This is the place to be. It's fun to put up an event here. Again, we're the "Hype Republic"!
* Writer's note: "kakakompyuter mo yan" is a Filipino phrase which translates to "that's because you've been spending too much time playing video games". It has practically become a meme in the Philippines, where it is seen as the go-to reason used by Filipino parents when scolding their children about anything and everything -- even things that don't have anything to do with video games.
We would like to extend our many thanks to Eri for taking the time for this interview. You may follow him on Twitter @erineeman, or on his Twitch channel
https://twitch.tv/erineeman
.