With only eight teams left at The International 8, it's time to take a look at what has happened so far at the biggest tournament on the esports calendar.
Top teams find themselves in the loser's bracket
The International is always full of surprises, and this year is no different, as the top two teams in the Dota Pro Circuit rankings find themselves in the lower bracket of the tournament.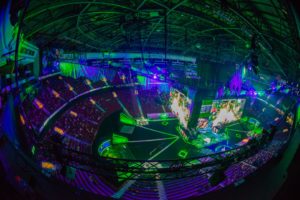 Virtus.pro and Team Liquid were both beaten by PSG.LGD in consecutive 2-0 matches, with PSG's third-ranked Dota 2 squad booking their place in the upper bracket finals against a surprisingly strong OG squad, who have thus far managed to knock VGJ.Storm and Evil Geniuses into the Lower Bracket. VP face OpTic Gaming in the next round, and the winner of this round goes on to face Evil Geniuses. Needless to say, each of these teams have a lot to prove, especially Evil Geniuses following their Call of Duty team's historic win at the Call of Duty World Championships this past weekend.
Only one Chinese team remains
It's common knowledge amongst the Dota 2 community that the winner of the International alternates between a Chinese team and a Western team each year. However, even with NA's Team Liquid taking home the championship last year, there were still three Chinese teams in the top four. This time around, though, only one Chinese team remains: PSG.LGD. The side has been convincing thus far, but with all expectations on them to carry on the odd trend, can we see PSG take two more series' to win the biggest prize in esports? They seem the obvious choice to take the trophy, but it's way too early to jump the gun right now.
paiN Gaming defeat OpenAI
In perhaps the greatest match of the tournament, paiN Gaming took down a team of bots constructed by OpenAI, a non-profit research lab founded by tech aficionados including Elon Musk. The match swung several times in favour of both teams, with paiN eventually taking a decisive victory after a 52-minute battle.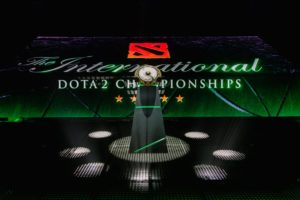 The OpenAI Five, as they have been dubbed, certainly showed strengths in high-level Dota 2 play but ultimately failed to capitalise on these. With two more matches left to play, we may see OpenAI get a win yet.
Looking ahead
Naturally, we have to assume that PSG.LGD will book their place in the Grand Final with a win against OG, as history dictates they must win. However, with a series of intense matches coming up in the next couple of days, we're going to see some absolute powerhouses drop out and miss their chance at some real money. That said, I think we see Virtus.pro battle through the lower bracket to book their place in Saturday's final. They have looked incredible all year and I simply can't see them falling so easily at the biggest tournament of the year. Let us know what you think – predictions, expectations, disappointments and hot takes. We want to hear them all. Matches start again at 6pm BST today (23/08) with OpTic Gaming v Virtus.pro, so be sure to tune in at www.twitch.tv/dota2ti.