The
WePlay! Pushka League
is one of a host of online Dota 2 events that have sprung up recently in an attempt to fill the gap left by the cancellation of multiple Dota Pro Circuit events. 
Combining the CIS and European DPC regions into a single super-tournament, the Pushka League is poised to add to a packed calendar of Dota 2 action across April and May.
Here's everything you need to know about this inter-regional event.
About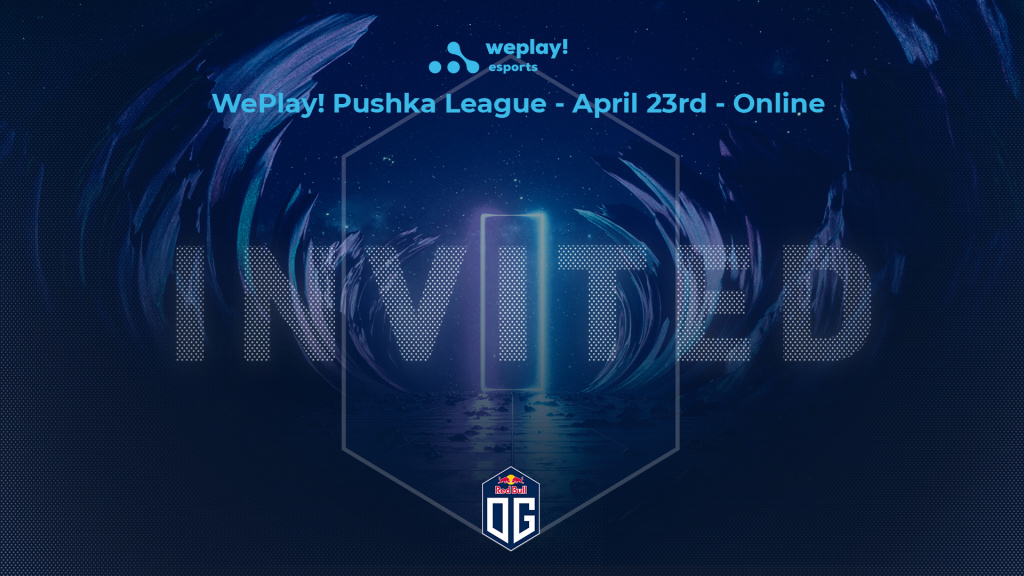 (Credit: WePlay!)
League organiser WePlay! first cut its teeth as an online tournament runner, with initial editions of it's "Tug of War" series of events being held remotely.
Since then, the company has grown into one of the best tournament organisers in Dota. They have an impressive resume of successful competitions, including the WePlay! Bukovel Minor 2020, WePlay! Dota 2 Tug of War: Mad Moon, and most recently, WeSave! Charity Play, which raised over $187,000 to fight Coronavirus.
But besides the high-production values and slick presentation that a WePlay! event is sure to bring, the Pushka League also promises to deliver on top-level Dota 2. The mix of European and CIS teams means we have two of the most competitive region's in the world duking it out for supremacy.
Big names like Team Liquid, OG, Alliance, Natus Vincere, and Virtus.pro are set to clash with upstart hopefuls such as HellRaisers, who dominated the CIS region at their last tournament appearance.
What's more, this is the perfect chance to see how the extended league format works for Dota 2.
Next year the DPC will be shifting to an online league format for the majority of its games. A league like this, and the ESL One Los Angeles Online event act as a perfect proof-of-concept for next year's format.
Schedule
The WePlay! Pushka League kicks off from April 23rd and is expected to run for two or three weeks, although an official date hasn't yet been released. The online league format is new to Dota 2 and if this event is anything like ESL One Los Angeles, which is currently ongoing, then some experiments in time are required. That league saw the initial schedule change from a one-game a day setup into two games, perhaps underestimating the number of matches needed in the round-robin format. 
Format
Twelve teams are invited to the event in total, six from the CIS, and six from Europe. An additional two teams will qualify through a regional tournament, bringing the total number of participants to 14.
In two groups of seven, the teams will participate in a round-robin tournament. After all the games are played, the top four from each advance to a double-elimination tournament, while the rest are eliminated. All games are best-of-three, apart from the Grand Final which is a best-of-five.
Prize Pool
The total announced prize pool for the event is $250,000, although the distribution hasn't yet been revealed. The pool is similar to that of a DPC Minor, with the top team likely to take home somewhere in the region of $70,000.
WePlay! Pushka League: How-To Watch
WePlay! operates English, Russian, and Ukrainian language Twitch Streams:
For additional information about the league and details on WePlay! 's other events, head to their official website.