The year may be ending, but that doesn't mean esports is slowing down at all. Here, you can see all the biggest events taking place this coming month, to make your Christmas that much more fun.
Clash Royale League World Finals
Date: Dec 1 2018
The inaugural pro league for Clash Royale culminates at this six-team event in Tokyo, Japan. Representatives from across the globe will be battling it out for their share of $1m. You can find out everything you need to know on the official Clash Royale website.
DreamHack Winter
Date: Nov 30 – Dec 2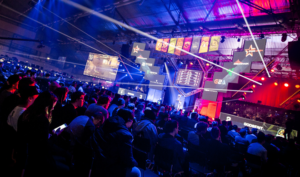 DreamHack events are great for esports fans: they often feature a multitude of titles and championships on display, so you're guaranteed to find something you enjoy. The home of DreamHack, Jönköping, Sweden, play host to events in Hearthstone, Quake Champions, Rainbow Six Siege, Counter-Strike: Global Offensive and FGC titles, with hundreds of thousands of dollars available. You can visit DreamHack to find out more.
ESL Pro League S8 Finals
Date: Dec 7-9
The ESL Pro League finals feature 16 of the best CS:GO teams in the world all facing off for $750,000. Players from Europe, North America, Asia, Oceania and South America will be playing in Odense, Denmark, the home of the undisputed best team in the game Astralis. Needless to say, they're the ones to beat, and the home crowd could just spur them on further. You can watch the action on Facebook or YouTube.
Fortnite Winter Royale Finals
Date: Dec 1 (EU) and Dec 11 (NA)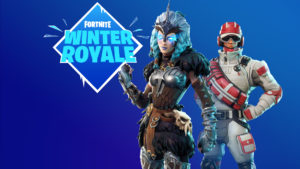 This online tournament is going to provide 200 players with $1m in both EU and NA, as the 100 best players in each region fly solo to prove they are the best Fortnite player in the world. We've already written up everything you need to know about the Fortnite Winter Royale, so make sure you check it out.
ELEAGUE Cup 2018: Rocket League
Date: Nov 30 – Dec 2
With $150,000 on the line, the world's best Rocket League teams head out to the ELEAGUE Arena in Atlanta. This includes RLCS Season 6 World Champions Cloud9 and the team who were understood to be the best in the world, Dignitas, both of whom will be looking to prove they are the very best.
CWL Vegas
Date: Dec 7-9
The very first event of the Black Ops 4 season, plenty of teams have a point to prove when they arrive in Vegas. OpTic Gaming must show the world that they are still capable of winning, whilst 100 Thieves are looking to make an immediate impact on the Call of Duty scene. [caption id="attachment_106817" align="alignnone" width="600"]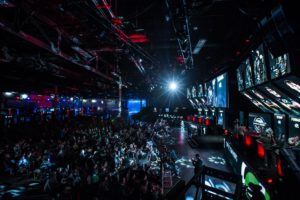 Credit: MLG[/caption] Head over to Twitch to catch the event when it's live!
GLL Season 3 Finals
Date: Dec 6-8
$100,000 is available to teams from all over the world in this PUBG season finals. With names such as FaZe Clan, Team Liquid, Besiktas and OpTic Gaming all in attendance, this is sure to be a big one for PUBG fans new and old. You can watch the event right here on Twitch.
Capcom Cup 2018
Date: Dec 14-16
The Capcom cup celebrates 32 of the very best Street Fighter V players from every corner of the globe, who will be descending upon the Esports Arena in Las Vegas for the prestigious title of Capcom Cup champion and the biggest split of the $250,000 prize pool.