This weekend sees the Intel Extreme Masters make its return to the west with the second major event of the new season. The opening event of the IEM season back in July gave us a look at the top StarCraft II players over in China, but Oakland sees Counter-Strike: Global Offensive and League of Legends take to the stage, in a competition that promises a ton of top tier action across both games. Twelve of the best CS:GO teams from across the world will be battling it out, while only six LoL teams will take part due to the events proximity to worlds and multiple teams dropping out at the last minute. With so much action going on catching it all would be near impossible, so here are six teams that you should try and keep an eye on during IEM Oakland.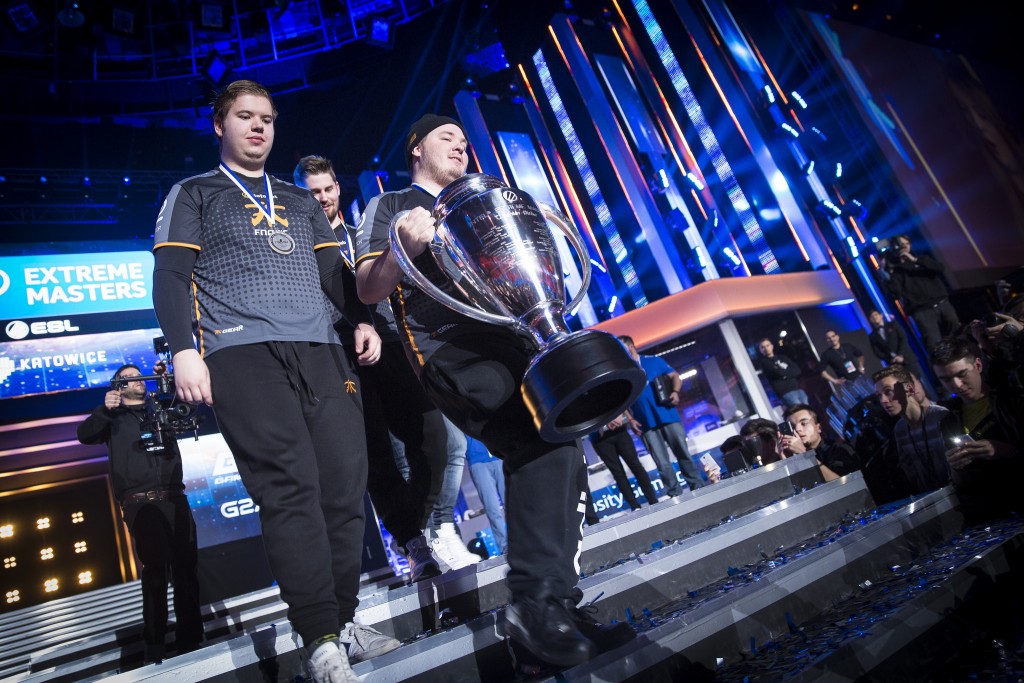 League of Legends  Team SoloMid America's fan favourite team may have stumbled on home turf at Worlds but they still head into IEM as one of the favourites, even without star AD carry Yiliang "Doublelift" Peng on the team. Earlier in the month Doublelift announced that he would be taking a break from pro play until at least the Summer Split in 2017, instead focusing on streaming. This initially caused TSM to pull out of the event, but they have managed to secure the services of Jason "WildTurtle" Tran for IEM. WildTurtle is certainly a solid replacement for TSM, and playing on home soil will not only mean a ton of TSM chants but should also give them the confidence and comfort to do well this weekend. As the top team in NA for the year they are certainly a threat, and with a bye into the semi final they should have a fairly simple first day of play. Unicorns of Love A win overall for the Unicorns of Love would certainly be a surprise, as they have only managed to finish 4th and 5/6th in the EU LCS this year. However with a somewhat weakened field that doesn't include many teams that made it to Worlds they certainly have a good chance, especially as they come in with a stable roster.   The real reason you should keep an eye on the Unicorns is because of the fun factor that they bring every time they play. With a decent chunk of cash on the line and a spot at the IEM Katowice World Championships next year going to the winner chances are their in game antics will not be as wild as they could be, but outside of the rift expect them to be loud and very very pink. Throughout summer members of the team dyed their hair pink, and made sure that their uniforms were brighter than ever, which combined perfectly with the passionate UoL fans in Berlin. If a few of those fans head to Oakland then you can expect UoL to be the life of the on stage party, and certainly the most entertaining team of the weekend. Flash Wolves The LMS may not exactly be in a good place right now but it's one shining light is the Flash Wolves and they certainly should not be underestimated. For the past few years they have always headed to international tournaments as underdogs and usually they do reasonably well, so maybe it's time to remove that underdog tag and consider them as a real and very dangerous threat. The Taiwanese squad is coming off the back off the back of a disappointing last place finish at Worlds, but with a bye into the semi final and arguably being on the easier side of the bracket they certainly have a chance at that spot in Katowice.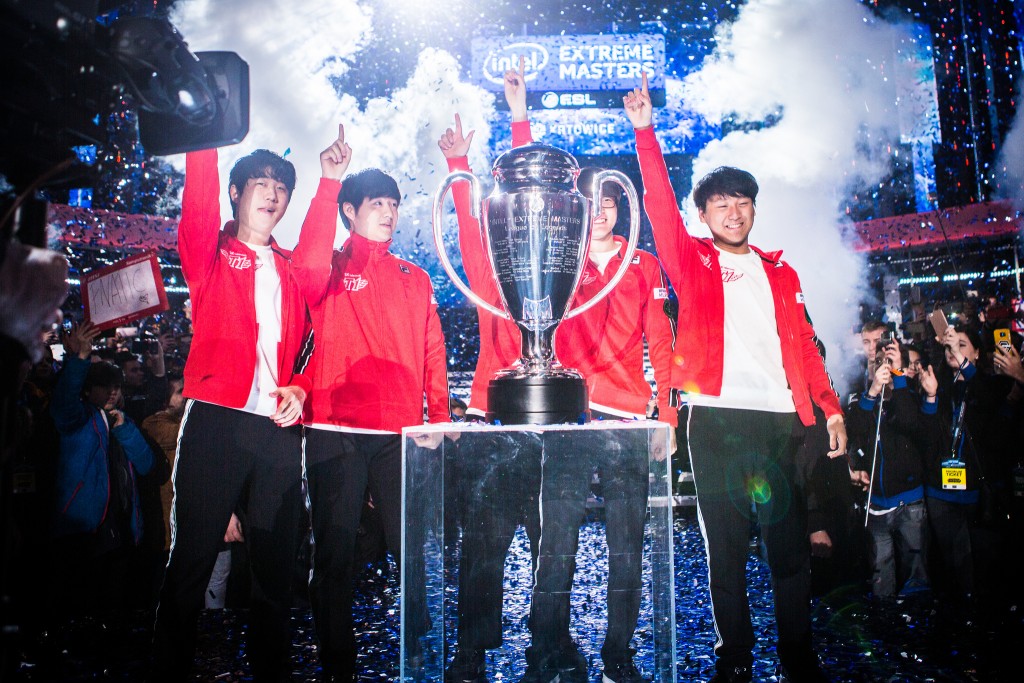 CS:GO  SK Gaming It would be impossible to write an article about the teams to watch at IEM without mentioning the current world champions SK Gaming. While they haven't quite found their pre Cologne form since fer rejoined the team after an injury, they have continued to look strong and IEM is set to be the perfect place for them to once again assert their dominance. They certainly don't have an easy group, but it would take a major surprise for them to not make it to the knockout stage, and once at that point it is very rare that SK fall, especially to any of the teams they are likely to come up against. Of course CS:GO is in an uncertain position right now, with no clear team at the top of the table, so anything could happen. Team Liquid Until a few weeks ago Liquid would have been considered the best American team by far, after becoming the first NA team to ever reach the final of a major. However the loss of S1mple after Cologne saw Liquid take a bit of a hit in the star player department and they haven't looked quite as good since. That being said Liquid will certainly be a threat in Oakland, especially on home soil. The team has almost always performed well when playing in the US, and also does well when the fans are on their side, both of which should allow them to make a deep run this weekend. Cloud9 Perhaps the biggest potential sticking point for Liquid at IEM will be fellow American side Cloud9. While Liquid were the dominant NA side up to Cologne it is C9 that has taken that tile in the months since the last major. They have been on an almost unbelievable bit of form over recent weeks, winning almost every qualifier they have played in and taking at least top four in every major LAN they have played since Cologne. This was capped off with a win at the ESL Pro League Season 4 finals a few weeks back, which cemented them as one of, if not the best team in the world. Eighteen year old Jake "Stewie2k" Yip is the team's star player and in game leader. With his incredible plays and shot calling Cloud9 have looked unstoppable, and chances are this will continue in Oakland. Three months ago you would have been laughed out of the building for saying C9 are a clear favourite, but now almost everyone will be thinking exactly that.