Esports fans are blessed with the fact that we don't have an 'off-season'. Though our preferred titles may see a lull, we know that there's always going to be a tournament coming up that can take our interest. The coming months are no different, as some of the world's best go head to head in major tournaments around the world. Let us take you through what's coming up.
FACEIT Major London (20/09-23/09)
One of only two CS:GO Majors to be held this year, we have been blessed with one in our home country. Though the bulk of the Major has been played out, we've now got to the exciting part, with the quarter-final matches starting this Thursday, 20th September. For the first time in Counter-Strike history, not one but two Brits managed to make it to the Major, and both have qualified to the quarter-final matchups. The event itself is guaranteed to be full of incredible matchups and stupendous plays. If you can get down to it, we strongly advise you try to attend. If not, you can watch it with your Sky Sports subscription if you're in the UK, as well as Twitch. Not to mention, there's $1 million on the line. We all love seeing that kind of money change hands.
ESL One Hamburg (23/10-28/10)
The first premier event of the upcoming Dota 2 season, ESL One Hamburg is sure to be an absolute blast. It is the first time we get to see all the newly-formed teams perform at the highest level since The International 8, in which we saw OG take a surprise win and secure over $11 million of the total $25 million prize pool. With the roster shuffle still ongoing and changes to the Dota Pro Circuit, there's no better way to start the season than with an ESL One event.
League of Legends World Championship (01/10-03/11)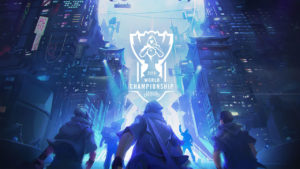 The flagship event of arguably the biggest esport in the world, the League of Legends World Championship is a month-long extravaganza throughout the entirety of October that sees teams from (almost) every continent fight for the crown of best team in the world. With SKT and TSM both missing out on this year's Worlds, it's time for new heroes to be born and new winners to etch their names in the history books.
2018 Arena World Championship – World of Warcraft (01-04/11)
You've probably heard a lot about World of Warcraft recently with the release of the Battle for Azeroth expansion, but how better to experience any game than to see the best in the world go at it in the ultimate competition? Taking place at BlizzCon, the top 12 teams in the world will be facing off for their share of the $280,000 prize pool at the Arena World Championship. European teams have won the last four Arena World Championships… can another region step up and take the biggest prize?
DreamHack Atlanta (16-18/11)
DreamHack events are great for both spectators and attendees. Every DreamHack event features a handful of exciting esport tournaments as well as showcasing new games and products, live music and cosplay opportunities. So far we do not know of all of the esport tournaments set to be played out – though there is a $300,000 Halo open tournament, the final Halo Championship Series event of the year. If that isn't enough to get you excited, keep your ears open for any upcoming news around which tournaments you can watch, play in or attend at DreamHack Atlanta in November.
IEM XIII Chicago (06-11/11)
Yet another CS:GO event, but IEM have historically given us some of the greatest moments in CS. Featuring a $250,000 prize pool, tournaments are now offering what you could win at a Major just a few years ago. With teams such as Astralis, FaZe Clan, Na'Vi and Team Liquid in attendance, there is no shortage of incredible players and teams, and you are guaranteed to see history in the making. Not to mention, if FaZe Clan or Astralis win the FACEIT London Major, we may see one of them win the Intel Grand Slam with a win in Chicago. The Intel Grand Slam is a concept devised by Intel, who will pay out $1m to any team that can win four premier events out of 10. What a prize this could be.
CWL Vegas (07-09/12)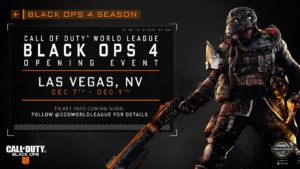 CWL Vegas is the opening event of the Call of Duty: Black Ops 4 esports calendar. New teams have been formed, we get to see a fresh game and to top it all of, it's in Vegas. You can't complain about that. We don't know much about it yet, but be sure to check back for updates! So they're the key events coming up before the end of the year. Of course, we missed some out – the Dota Summit in December, EPICENTER in October, the Rainbow 6 Pro League finals in November. All events that are sure to be absolutely fantastic and a great watch, but the ones listed above are just some of the biggest across a range of esports. Let us know which tournament's you're looking forward to most! Maybe we've missed something big that you've got high hopes for – and if so, we want to hear it.