The International Olympic Committee (IOC) have finally given their endorsement to esports as potential olympics sports.In a statement following their October summit in Lausanne, the IOC said 'Esports are showing strong growth, especially within the youth demographic across different countries, and can provide a platform for engagement with the Olympic Movement.' This is not the first time we've seen this topic discussed. Jonathan Pan, a former employee of Riot Games and now CEO of League of Legends team Ember, gave a Ted Talk back in early 2017 on the subject in which he argued, passionately, for esports' inclusion in the 2024 olympics:

[embed]https://www.youtube.com/watch?v=xPxZTqRkvCc[/embed] But rather than arguing what the olympics can gain from including esports, I'd rather dive into whether esports can benefit from inclusion in the Olympics. Below you'll find an evaluation of the main arguments.
---
1/ Global exposure
First, the Olympics can provide the esports community with additional global exposure.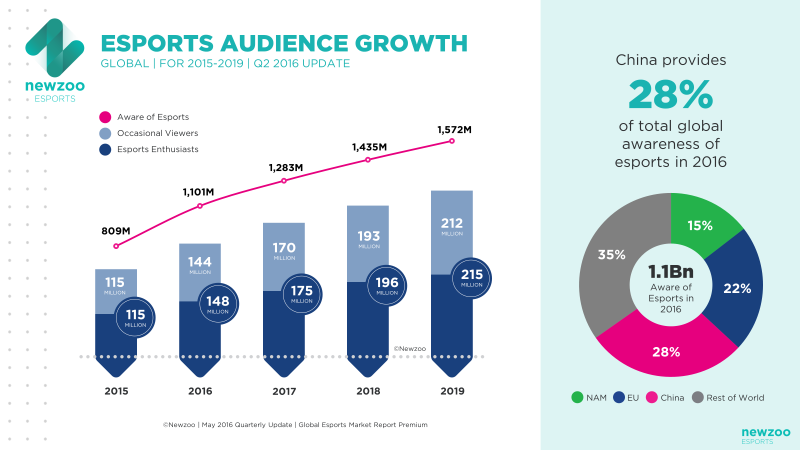 Of course, an argument could be made that esports doesn't need the help – after all, you can already watch it on TV! You could argue that esports already has its own major tournaments and, consequently, doesn't need any help from the Olympics. Consider that the last major DOTA 2 tournament,
The International
, had a prize pool totaling over $20 million dollars.
By contrast, Starcraft 2 at the Olympics had a prize pool of a mere $150k
.
 Look at the statistics: esports is a multimillion dollar industry, on track to surpass one billion by 2020. Would the olympics boost this significantly? I'm sceptical.
2/ A boost for esports' reputation
Second, having the Olympic stage could certainly change the public perceptions when it comes to the image of professional video gamers. People often often too quick to jump to conclusions about gamers' physical health or, even worse, their mental health. We should dispel the notion that pro gamers are unhealthy, lazy young adults with no life goals. These people are determined, hard working and able to learn key skills for future prospects. They have large social media presences, and some have become so successful that they run their own businesses. Many continue to contribute to the esports community by becoming coaches, giving talks or even providing opportunities to new gamers.
Some notable examples include:
Sean "Day9" Plott, who was voted one of the top 30 under 30 by Forbes in 2014. He runs his own game development business and hosts a successful website as well as streaming regularly.
Dennis "Thresh" Fong created "Raptr", a gaming app that tracks player statistics in a variety of games. He also created a program, called "Plays.tv",  that allows players to highlight sections of matches for easy use in promotional videos, highlight reels, youtube montages, etc.
Chris "HuK" Loranger ran his own esports company out of Toronto. Later he was hired to be the President of Gaming for an Overwatch contingent at Kraft Sports & Entertainment. This is his current position which was made possible because he used his skills and connections to leverage himself into a career.
Olympics recognition would do a lot to improve the reputation of professional gamers. This is because a wider audience would finally get to see that esports players don't just slack off and play video games – in actuality, they have to work twice as hard to be successful.
[caption id="attachment_103089" align="aligncenter" width="600"]
Sean 'Day[9]' Plott[/caption]
3/ Player protection
Another important boon the Olympics could give the gaming community is additional regulation or perhaps even an overarching code of conduct
.
This is something esports desperately needs because it frequently runs into problems like:
cheating scandals;
exploitation of gamers through gambling or contractual legal obligations and;
unstable pay structures
There is no union for esports to effectively protect young players from scams, poor or non-existent pay structures, or guidance on legal issues. Each game has specific rules and regulations when it comes to competitive play, but there are no industry-wide standards. 
Players representation has been an issue for years - Here an article published in 2016 by Lawinsports
One example would be the times when professional players have been denied winnings owed to them by their team owners. Sometimes this has ended with owners disappearing from the public eye. Other times owners have used provisions under contract to get out of payment obligations. Either way, esports players have been exploited because they failed to get legal representation before agreeing to contract terms.
4/ Gains for inclusion
Regarding equal representation in esports, the IOC has clear rules that any sport allowed in the Olympics must be represented by all sexes. As it stands, most professional esports teams are comprised solely of male players, which is, to be fair, reflective of the current demographic of competitive gamers. That's not to say that there aren't women in gaming. For Starcraft 2 women gamers include Madeleine "Maddelisk" Leander, Coryn "Ms. Spyte" Briere, Sasha "Scarlett" Hostyn, and Kaitlyn "Kaitlyn" Richelle. And we've seen some positive signs in recent years, as more all female tournaments have been hosted.
Of course, the reality remains that many women aren't interested in competitive play because of its toxic and hostile community. While, yes, the Overwatch League did announce its first female player, Overwatch as a whole still has a long way to go. 
And since the news of esports being a medal event in the 2022 games has already been announced
, female representation would need to be increased, as per IOC rules, in order to maintain a position in the Olympics. This would directly benefit the esports community as well as improve esports' reputation in the eyes of the general public.
[caption id="attachment_103090" align="aligncenter" width="600"]
Sasha "Scarlett" Hostyn[/caption]
---
Conclusion
It is clear that the Olympics has plenty to offer the esports community with inclusion in the 2022 games. As discussed, esports would benefit from global coverage like any of the other sports that are part of the Olympics. Secondly, the stereotyped image of the professional gamer could finally be dispelled. Lastly, esports would have reason to include more of the female demographic in their games as a direct result of the IOC rules for which the Olympics stand upon.
Those are just some of the points that could be useful to esports. Do you think there are other points to be made about esports in the Olympics? Let us know!