There are a lot of games releasing at the launch of the Nintendo Switch that you might be interested in, whether that's a new Mario game - Super Mario Odyssey - that fancy looking Zelda game Breath Of The Wild or even a Mario Kart 8 update. But for esports fans, we care about the games that might be played on a competitive level, so here's some of the games to care about and how likely they could become Nintendo's staple esports games:
Splatoon 2
Nintendo tried to bolster its Splatoon competitive scene last year when it created an official tournament for the game, even rewarding the team that won with a Nintendo Switch console for free on launch. That never really did much to enhance Splatoon's popularity as an esport, but at least it showed that Nintendo was thinking about this stuff. Now with Splatoon 2 it has an opportunity to target a competitive crowd from the start. Of course there needs to be something there to help foster that high level play. Splatoon's gameplay is conceptually different to many other games out there and that, alone, could be enough to draw in interest. Additionally the sequel has already been shown to include new features and abilities to enhance individual skill, but that's the biggest thing that needs to be focused on here. The original didn't have a considerable skill-gap between the standard players and the very best players, and while team play and a focus on the objective often outweighed individual players, all the best esports need to embolden those that devote their time to become the very best. That's what makes esports so watchable, the skill-gap between our own abilities and the pro players, and Splatoon 2 needs to have that if it's to make it in the competitive scene.
Arms
Hmm, well, it'd be easy to be negative about this. On one hand it could just be nothing more than a fancy, updated version of Wii Sports Boxing, packaged into an individual game and sold solo. But there was a reason that game was the most popular of the Wii Sports set: the thrill of frantically battering each other digitally. Arms looks like it will replicate that sensation, but with a few added extras. Sure the idea of having to physically combat your opponent rather than wiggle a couple of analogue sticks and press a couple of photos is a barrier for esports, but if we're being optimistic about the game then the addition of physical reactions in the mix means we could be looking at the first competitive game that relies on an athletic element too. In the current state of esports it's hard to imagine that such an idea could take off, however, and while Arms could do well as a simplified fighting game - there's still enough countering, movement management, distance control et al to count as such a title - it's a tough one to see taking off as an esport.
Ultra Street Fighter 2
For many Street Fighter 2 was and still is peak Street Fighter, and at a competitively level it does sometimes still get some recognition. So the surprise announcement that an updated version of the game will be coming to the Switch may well mean we'll see a renewed interest in the classic fighter. The fact that the JoyCon can be used as two controllers (that actually resemble a classic NES/SNES controller in shape) will be good since it means every console will have access to that local competitive element. Aside from that, there's not much else to say about this. We know it's a great game, even as an esport, the rest really comes down to Capcom's interest in revitalising SF2's esports scene and just how much it is taken up by Switch owners.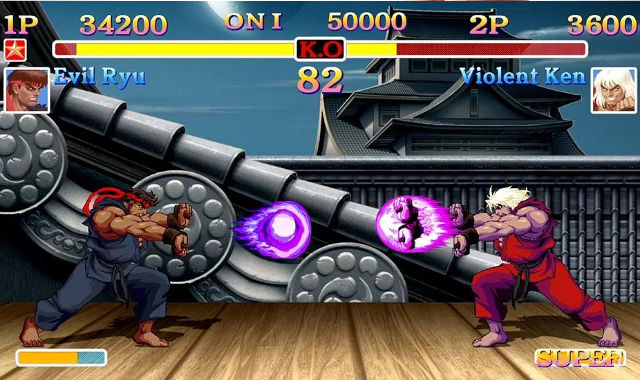 Super Bomberman R
We've always believed that Bomberman could make for a very intense esport, and that if the game was released (and was popular as it used to be) today that it could become quite a popular competitive title. Well now is the chance to find out, as Konami announces that it will be releasing an all new Bomberman game on the Switch for launch. What that means we don't know, but if it retains some of the simplicity of its competitive multiplayer then who knows, we could see esport organisations hiring pro Bomberman players. Yeah, we know it's unlikely too, but we can dream...