All remaining DreamHack festivals for 2020 have been postponed until next year, organisers have confirmed. 
After DreamHack Dallas, DreamHack Summer and DreamHack Montreal were all pushed back to next year, organisers have now postponed all their remaining 2020 events until 2021. 
The events affected are DreamHack Rotterdam, DreamHack Hyderabad, DreamHack Atlanta, DreamHack Winter and DreamHack Madrid. 
In a statement, DreamHack co-CEO Marcus Lindmark, said: "The goal for all of us at DreamHack is to provide great experiences at our events, which thrive by bringing communities together for these shared and beloved festival weekends all around the globe.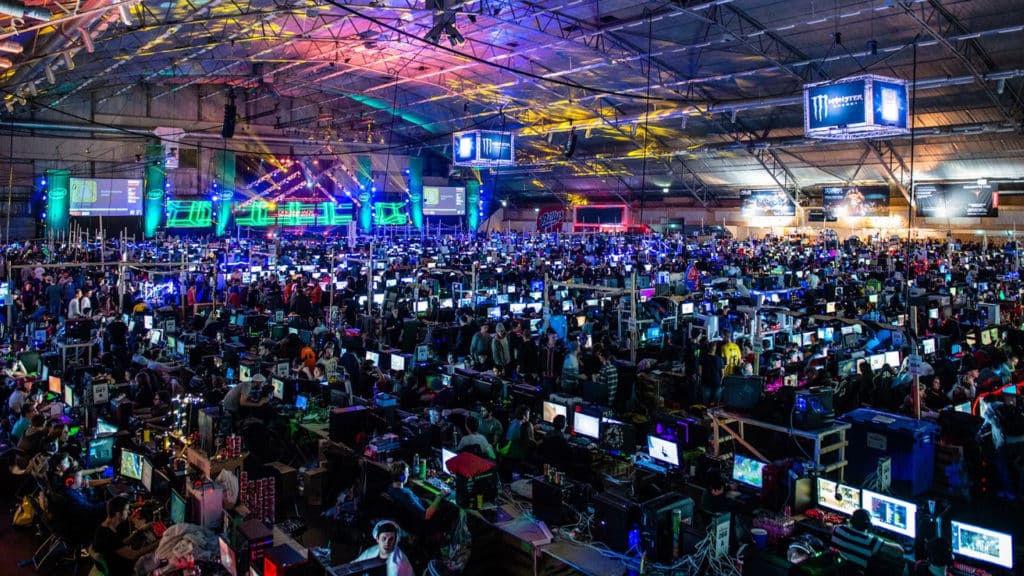 DreamHack is a huge gaming festival (Picture: DreamHack) 
"We have never had to postpone events like this before - but these are extraordinary times, and the safety of our attendees and staff has never been more important than now."
You can check out the affected events below. 
DreamHack Rotterdam - originally scheduled for October 16-18th
DreamHack Hyderabad — originally scheduled for October 31-November 1st
DreamHack Atlanta — originally scheduled for November 13-15th
DreamHack Winter — originally scheduled for November 27-29th
DreamHack Madrid — originally scheduled for December 11-13th
While it's unclear how long COVID-19 will continue to affect live events, Lindmark states they're "fully committed" to bringing back DreamHack festivals in 2021. 
While in-person events are delayed, DreamHack is continuing to offer a number of online events as a replacement, including DreamHack Open Featuring Fortnite, DreamHack Open Summer, and DreamHack Starcraft 2 Masters.
The dates and locations for DreamHack's festivals in 2021 are set to be announced at a later date.