When FaZe Clan signed Soleil 'Ewok' Wheeler in July of 2019 it was the first time the esport organisation had recruited a female to their roster.
The Fortnite streamer was an instant hit with audiences, being born deaf did little to hold the star back building on his prior success to become one of the faces of Fortnite.
Behind the scenes though Ewok was struggling with his identity and with 11th of October being National Coming Out Day he has taken the opportunity to open up about his gender and sexual orientation.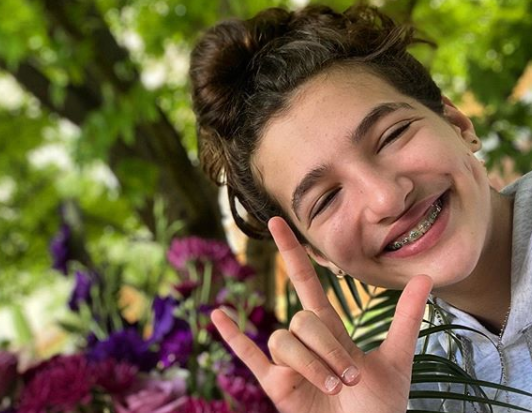 FaZe Ewok says he now goes by he/him. (Picture: Ewok)
In a Twitlonger the streamer revealed that he had been at his "lowest ebb" and had issues at school.
"This is my coming out post. I am transgender. ( FTM ) I goes by ( He/Him ) now," said Ewok. "There's difference between gender and sexual orientation. I am bisexual aswell."
Coming out...

Read: https://t.co/ympdxhVFOn

— FaZe Ewok (@Ewok) October 11, 2020
Ewok took his post to spread a positive message encouraging others to take the same steps he has, as and when they feel comfortable to do so.
"Today is national coming out day. Not everybody are ready to come out and it is not all about coming out. It's about celebrating others and finally free to walk in beautiful paradise with others. To many, you are worthy and loved. Take your time."
Ewok's decision means he is now the most visible transgender member of a major esport organisation.
"This is huge especially I am in FaZe and first transgender guy in t1 esports organization. There are not many trans people on organizations or stuff like that. [..] This is truly a big decision and I know it'll impact some people. I'll need y'all support. I truly appreciate it if you supports. It means the world to me. Thank you."
Messages of support for the streamer has come flooding in since his announcment with caster Alex "Goldenboy" Mendez, Benjamin "DrLupo" Lupo and FaZe Clan themselves all sending their love.
You are loved. ❤️

— FaZe Clan (@FaZeClan) October 11, 2020
Ewok's career has been one of continually breaking down barriers, from being first female signed to FaZe Clan, to competing at sharp end of Fortnite while being deaf, and now as one of the most visible members of the transgender community. 
More power to him.