Epic Games has partnered with some of the best and most popular football clubs in the world in order to bring the football atmosphere to the popular Battle Royale title.
Fortnite Pelé Cup crossover event will bring football clubs outfits and emotes to Fortnite, for fans proudly to wear them and show support for their favourite clubs.
One of the 23 elite football clubs which are participating in this collaboration is AC Milan, the legendary Italian team with a rich history and armies of fans across the globe.
 "We are thrilled to team up with Epic Games and give those who share a passion for AC Milan and Fortnite the opportunity to wear our legendary Red and Black shirt in the game," said Casper Stylsvig, Chief Revenue Officer at AC Milan. "It is fantastic to have global exposure in one of the most popular video games ever made as we complete another step in our digitalization and modernization process."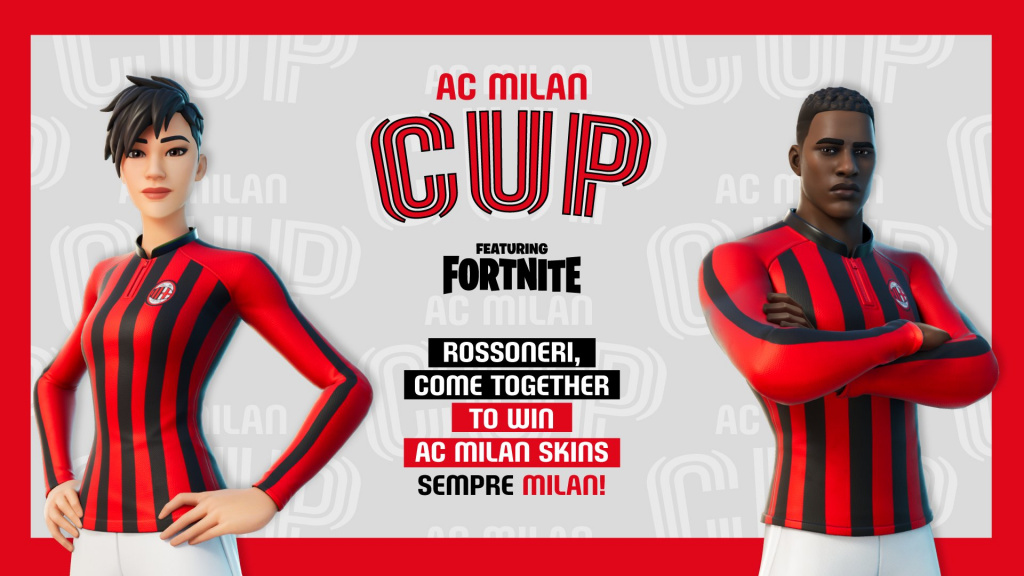 (Picture: Epic/Milan)
In order to celebrate this occasion and to give AC Milan fans a chance to earn AC Milano outfits early, Rossoneri and Epic Games are holding a tournament called AC Milan Cup.
If you are interested in participating, here's everything you need to know about the event.
Fortnite AC Milan Cup Schedule
AC Milan Cup is a one-time event and it will be held on 21st January.
The event starts at 8 pm CET and ends at 10 pm CET.
Fortnite AC Milan Cup: How to join
Fortnite AC Milan Cup is an open-to-public event, but only for the Europe region.
To register for the tournament, follow this link.
Fortnite AC Milan Cup Format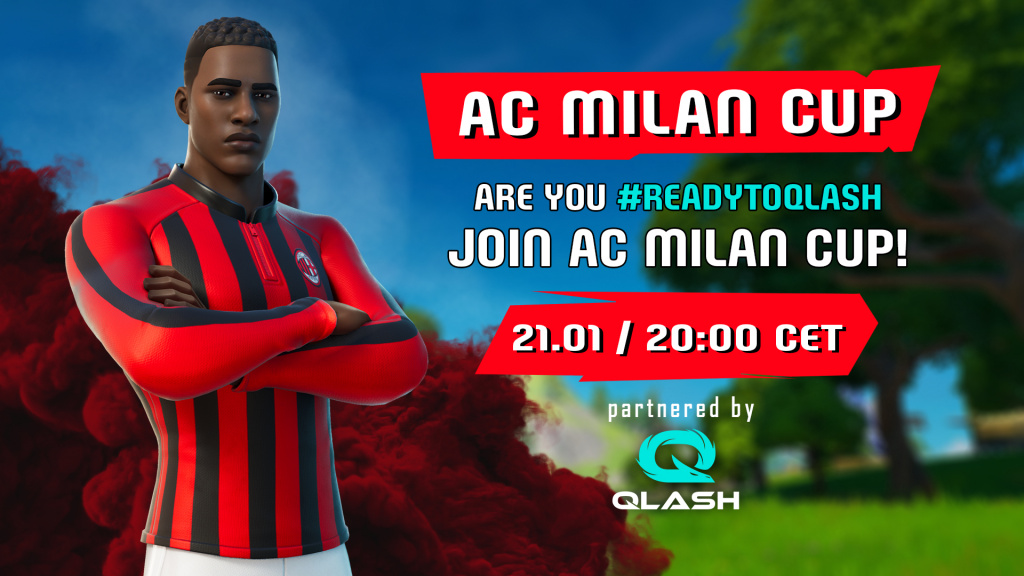 (Picture: Epic/Milan)
The AC Milan Cup is a duos tournament, and the players will be rewarded based on the in-game leaderboard.
The scoring is as follows:
Victory Royale: 20 points
2nd: 15 points
3rd: 13 points
4th - 5th: 10 points
6th - 10th: 8 points
11th - 15th: 7 points
16th - 20th: 6 points
21st - 25th: 5 points
26th - 30th: 4 points
31st - 40th: 3 points
41st - 50th: 2 points
51st - 75th: 1 point
Fortnite AC Milan Cup rewards
The top 50 duos (top 100 players) will earn early access to the AC Milan outfit and a "Fancy Footwork" dribbling emote.