The last few weeks of Fortnite have been hectic with tons of new content dropping into the popular battle royale. Epic Games crossed over with Naruto for new skins and cosmetics, and the ongoing season 8 battle pass is still filled with new rewards.
Of course, this all falls into the timeline of Chapter 2, but that could all be coming to a close soon. Fortnite leakers are searching for hints as to when the current portion of the storyline might be ending, and what's in store for the next phase.
Here's everything we know so far about Fortnite Chapter 3 including release date, leaks, and more.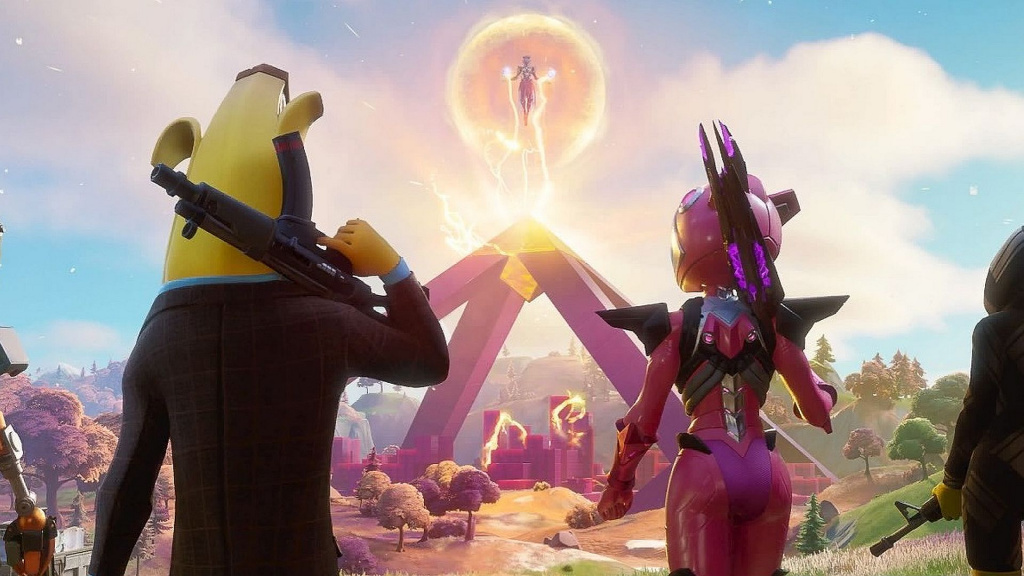 When does Fortnite Chapter 3 start?
There have been a few dates circulating the Fortnite news wire, but reliable sources seem to be settled around 5th December for the end of Chapter 2. HYPEX, one of the most respected current Fortnite leakers, suggests there then will be a downtime of two days before Chapter 3 Season 1 begins on Tuesday, 7th December 2021.
I was just waiting for the playlist or anything to get leaked so I can talk about this. Also it was ALWAYS obvious because the season ends on December 5th & updates only happen on Tuesdays which is the 7th

— HYPEX (@HYPEX) November 16, 2021
The End - Fortnite Chapter 2
To cap off the chaos that has been Chapter 2, Epic Games will be hosting a special one-time event called The End putting a cap on the Cube Queen storyline. The End event will operate as a special playlist that players will be able to enter on Saturday, 4th December at 1 pm PT / 4 pm ET / 9 pm GMT.
Those who take part in the event will also unlock free loot including a Loading Screen and Wrap. Neither cosmetic has been unveiled yet, but will likely celebrate The End event and will likely be exclusive rewards.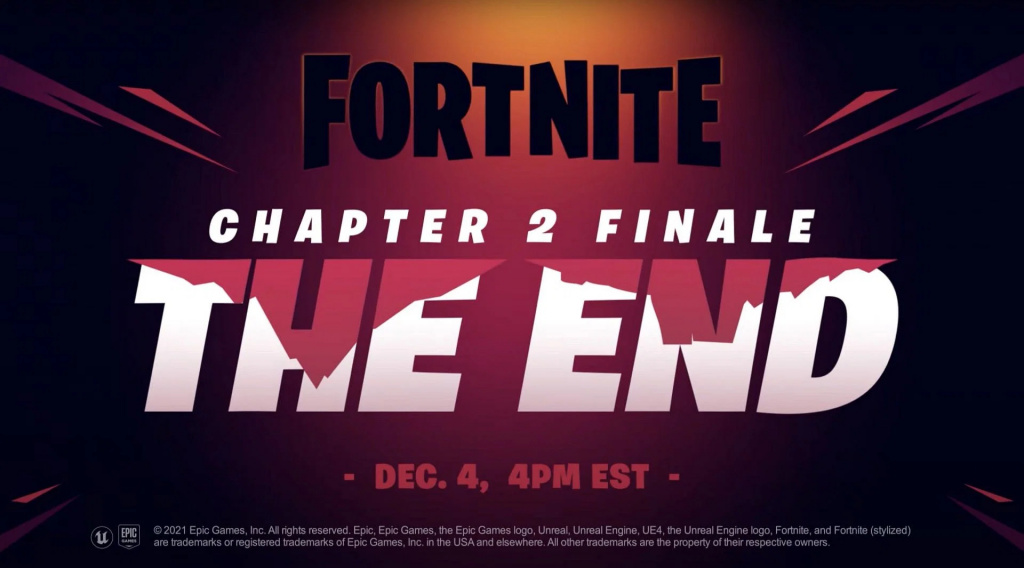 Fortnite Chapter 3 Leaks
So far, Epic Games seems to be keeping their cards tight to their vest with very scarce information currently available for Chapter 3.
However, HYPEX again has come to the rescue with confirmation of at least one crossover set for Chapter 3. Rumoured for the second half of December, a Matrix bundle has been leaked to include skins for Neo and Trinity.
According to the same sources: A Fortnite x Matrix collab (Neo & Trinity) is planned for the second half of December. pic.twitter.com/VdEkgTwyGg

— HYPEX (@HYPEX) November 18, 2021
Make sure to check out our dedicated Fortnite tab as Chapter 2 comes to a close, we'll be sure to keep you updated with all new store bundles and skins, as well as any other info for the upcoming Chapter 3.
Featured image courtesy of TheLlamaSir YouTube.