Huynh "Kinstaar" Duong Huynh, a professional Fortnite player and member of Solary, has posted images of the aftermath of an assault in Tours, France at the hands of what he claims was a "gang".
Groupe de 7 personnes, un gang d'après la police. Ils me provoquaient gratuitement puis m'ont attaqué. Ils m'ont assommé à la bouteille puis enchaîné en groupe

Je ferme d'un œil car je suis myope et je vois mieux d'un côté

Je suis content que le groupe avec moi avait rien. pic.twitter.com/MoT3hXqbbE

— Kinstaar (@Kinstaar92i) September 16, 2020
In a rough translation, Kinstaar says he was attacked by a group of seven people who have been labelled as a gang according to the police. "They would provoke me for free and then attack me," he said. "They knocked me down with a bottle then chained me in a group. I close with one eye because I'm nearsighted and I can see better on one side I'm glad the group with me had nothing."
Et pour eux, c'est un « jeu » entre rival de gang sur Tours.. qui a frappé le plus de personne. La personne avant moi qui a été prise en charge a été poignardé

Je dois m'estimer heureux..

— Kinstaar (@Kinstaar92i) September 16, 2020
He elaborated on the details further in a subsequent comment. "And for them, it is a 'game' between gang rival on Tours," he said. It all comes down to which one of them has "struck the most people." 
What's more, it seems like he wasn't the only victim, and he's grateful to have at least come out relatively unscathed."The person before me who was taken care of was stabbed. I must consider myself happy."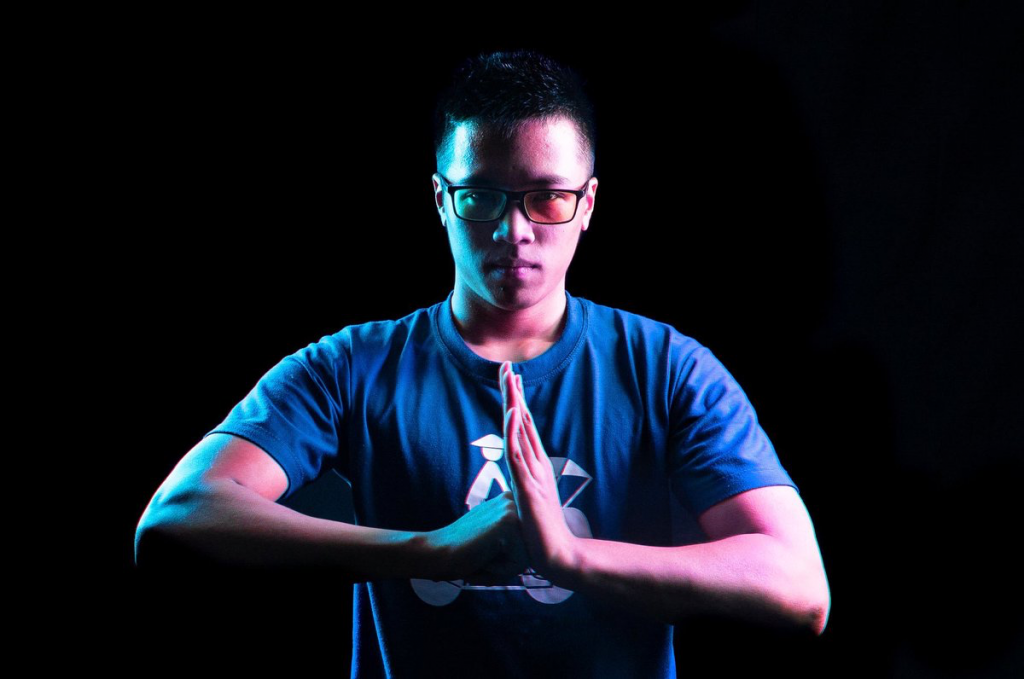 (Kinstaar during happier times. Picture: Kinstaar)
Other players and community figures were quick to respond and wish him well. Andréas "Sardoche" Honnet, a professional League of Legends player, was the first among them.
Putain courage, quelle horreur.

Fais au mieux pour les faire enfermer c'est inhumain que ça puisse être possible dans une ville comme Tours.

— Sardoche (@Sardoche_Lol) September 16, 2020
"Fuck courage, what a horror," he said. "Do your best to get them locked up, it's inhuman that this could be possible in a city like Tours."
Quentin "MrBboy45" Deborges, another popular streamer and gamer, also responded to wish him well.
Quel enfer... Rétablis toi bien et force à toi 🙏🏻

— MrBboy45 / Quentin (@MrBboy45) September 16, 2020
"What hell," he said. "Get well."
Laure "Bulii" Valée, a popular interviewer and freelance journalist, also chimed in and expressed her shock and horror at the situation.
Mais c'est quoi ce bordel ?!??? J'espère que ça va aller :/

Bon rétablissement 🙏🏼

— Laure Valée (@LaureBuliiV) September 16, 2020
"What the hell is this?!??? I hope it's gonna be all right," she said, before wishing him a speedy recovery.
Kinstaar vented his anger and frustration in another Tweet, in which he said that his "brother" Lubin also got struck while trying to defend him. 
Vivement que cette année 2020 passe au plus vite, je remercie et m'excuse au frérot Lubin qui a tenté de m'aider.. ils l'ont frappé au crâne 2x avec la teille, j'en ai ras le cul de ce bas monde..

— Kinstaar (@Kinstaar92i) September 16, 2020
"I thank and apologize to brother Lubin who tried to help me," he said. "They hit him on the head 2x with the bottle. I'm pissed off with this stocking world.."
Kinstaar came to prominence during the height of Fortnite competitive scene after he signed for Solary back in 2018. Qualification as both a Solo and Duo for the Fortnite World Cup established him as one of the best players in the world. He dabbled in a move to Valorant but is back to Fortnite, a game he claims to have won over $13m in.