The epic Galactus event is over, the Devourer of Worlds has been defeated, Fortnite is saved!
UPDATE: The servers are now online and you can enjoy Fortnite Season 5.
Now it is time to enjoy Fortnite Season 5. While Epic Games doesn't provide patch notes any more, we've got you covered with the unofficial Fortnite v15.00 patch notes to devour...
Update:All leaked skins and full Battle Pass details have been revealed.
Fortnite Season 5 update v15.00 patch size
The patch size of the update v15.00 is a whopping 12GB. Epic Games wasn't kidding when they said it would be "larger than normal. 
Fortnite Season 5 trailer
With the Nexus War event now in the past, the Zero Point has been exposed and players will have to stop the island from falling into complete chaos. 
The Season 5 trailer showcases how some of the "greatest hunters across all Realities" will be recruited for this massive new mission, including Agent Jonesy as the central point, the Mandalorian and more.
All Vaulted and Unvaulted items
To freshen up the loot pool, Epic Games have unvaulted several items, including the Charge Shotgun. The developer has also Vaulted seven items, so say goodbye to the Scar and Revolver.
Unvaulted:
Charge Shotgun
Double Barrel Shotgun
P90
SMG
Storm Scout Rifle
Tactical Shotgun
Balloons
Vaulted:
Revolver
Fire Trap
Scoped Assault Rifle
Epic/Legendary Pump Shotgun
Legendary Combat Shotgun
Scar
Epic/Legendary Tac SMG
New Fortnite Season 5 items
With Fortnite Season 5, Epic Games has released several new items, and even some new Floppers got thrown into the mix. Check out the list below.
Dragon Shotgun
Shadow Tracker
New Floppers

Tiger Zero Fish
Leafy Zero Fish
Skull Zero Fish
Rift-To-Go Flopper
Sandstorm Rift Flopper

Bounty Board
Gold Bars & Safe
Boom's Sniper Rifle (Mythic)
Amban Sniper Rifle (Mythic)
Mandalorian's Jetpack (Mythic)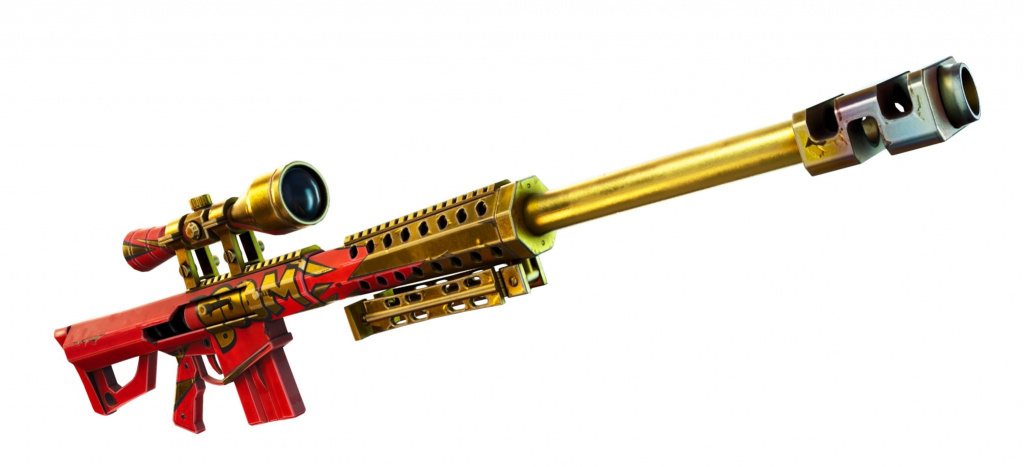 (Picture: VastBlast)
Fortnite Season 5 skins: Mandalorian, Baby Yoda and more
There is a tonne of new skins to be found in the Fortnite Season 5 Battle Pass, so check out our article featuring all the Battle Pass tiers and rewards right here.
There are also several other skins found thanks to dataminers diving into the v15.00 update.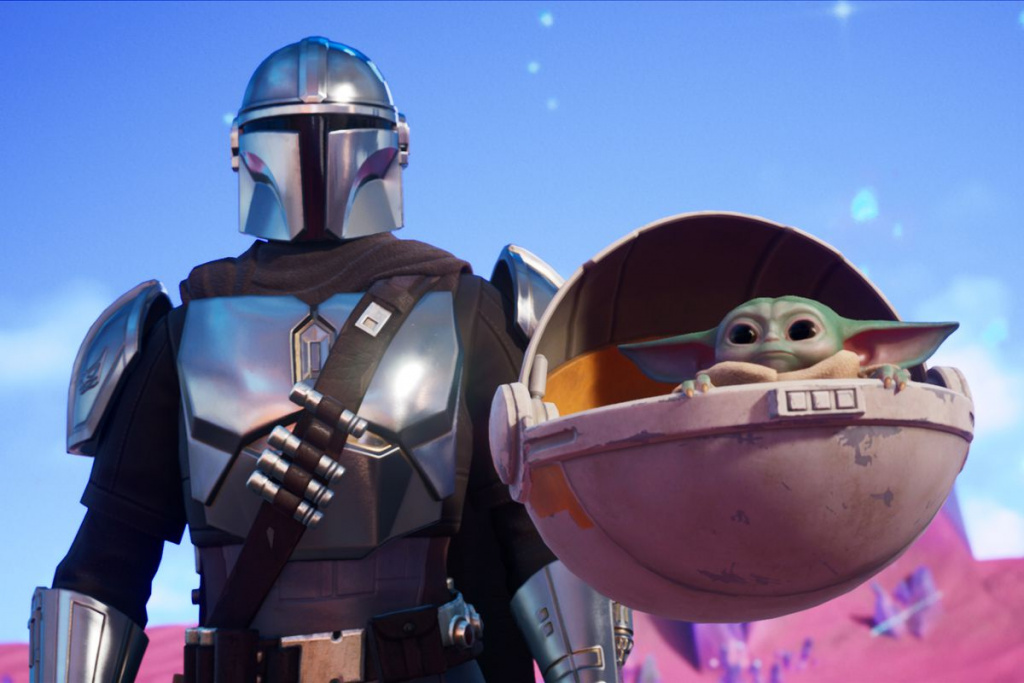 (Picture: Epic Games)
Check out our full Fortnite Season 5 cosmetics and skin article for all the juicy details. There are even some Christmas-themed skins coming later in the season, found in the Fortnite v15.00 update.
Fortnite Season 5 map
With the end of the Galactus event, the whole world disappeared, leaving the players wondering what will happen with the map in Season 5. Now, the wait is over and you can check out the new map below as shared by HYPEX.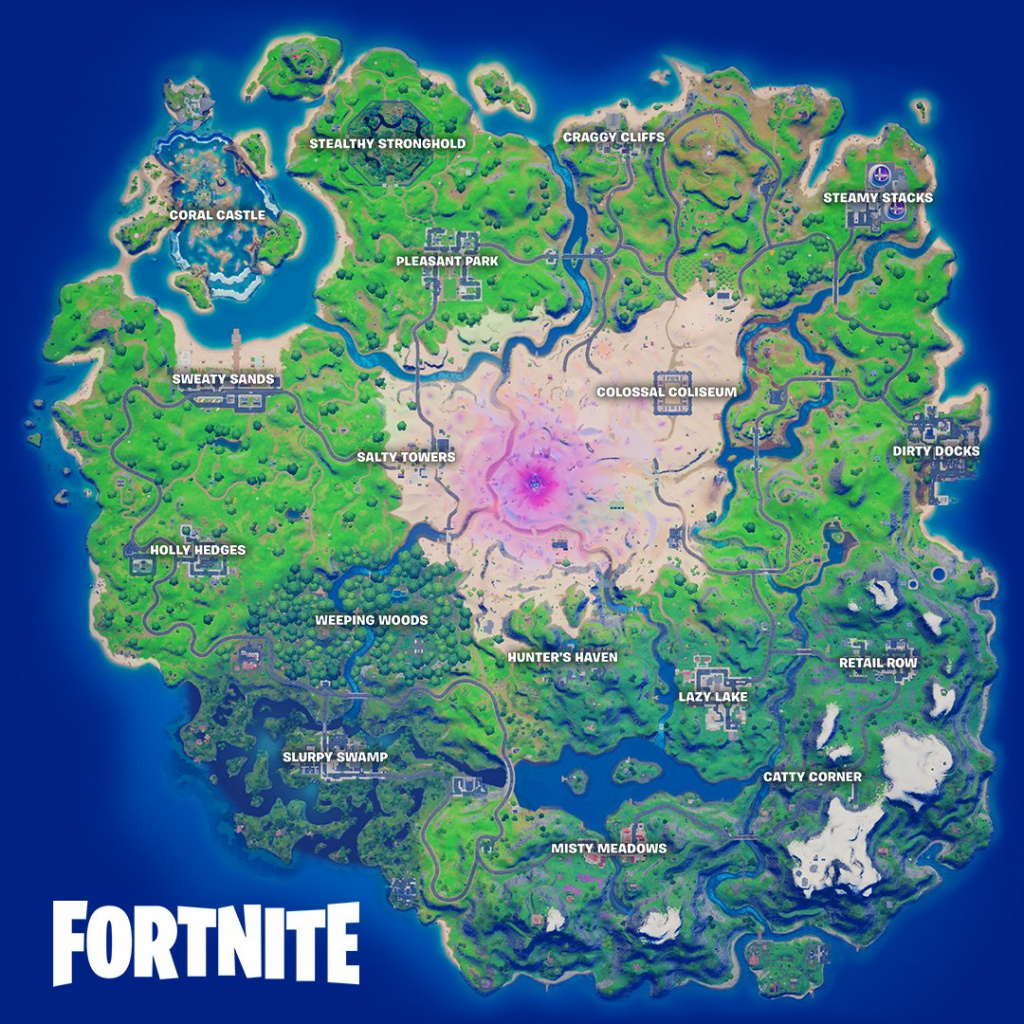 (Picture: HYPEX)
There are new POI to explore, as well as new additions such as NPCs and quests.
Fortnite Season 5 NPCs, Quests, Gold Bars
Epic Games didn't pull any punches with Fortnite v15.00, as they even added NPCs, quests, bounties and a new currency, Gold Bars.
(Picture: Epic Games)
There are NPCs scattered across the map who will provide you with quests or bounties to complete, in order to obtain Gold Bars. You can use these Gold Bars to purchase weapons, or even to hire NPCs as bodyguards.
Read our full guide on how to get more Gold Bars and what they are used for to learn more.
Fortnite Season 5 v15.00 bug fixes
As usual, Epic Games is keeping track of all progress they are making when it comes to bugs and other issues plaguing the game.
According to their community issues Trello board, these are bugs fixes in the Update v15.00:
General
Bash Burner Pickaxe temporarily disabled in competitive playlists.
Battle Royale
Huntress Outfit appearing as Ramirez or another Outfit.
Creative Mode
Team Size setting does not properly function when Join In Progress is set to Join Next Round.