For fans of the Marvel theme in Season 4 of Fortnite, another classic hero is ready to be unlocked. In the past, Epic Games has included superheroes on the Battle Pass as the 'secret skin' for that specific season.
We saw Deadpool in Chapter 2 - Season 2 and Aquaman last season. However, in Season 4, we have the ferocious Wolverine. 
Fans went crazy over this skin when it released three weeks ago, as he's one of the more popular heroes from the modern age. Fighting him on the Fortnite island is also an adrenaline rush, as he's a bit harder to take down than other villains. 
(Picture: Epic Games)
Although, if the standard Wolverine style was getting a bit boring for you, Epic Games is now offering a way to earn the Logan style of the skin. Here's how you can unlock it in Fortnite Season 4. 
Unlocking Wolverine's Logan style in Fortnite 
All in all, the process to unlock Logan is fairly simple in theory but a bit more difficult in practice. According to Epic Games, this is how you can unlock the Logan style of the Wolverine skin. 
Like the other Marvel Heroes, Wolverine struggles to remember his pre-Island past: to unlock the Logan style, slash 60 Weekly Challenges as well as six of Wolverine's Battle Pass Challenges. Whether you have a head start or have yet to begin, Season 4's Weekly and Wolverine Challenges stay available all through the rest of the Season!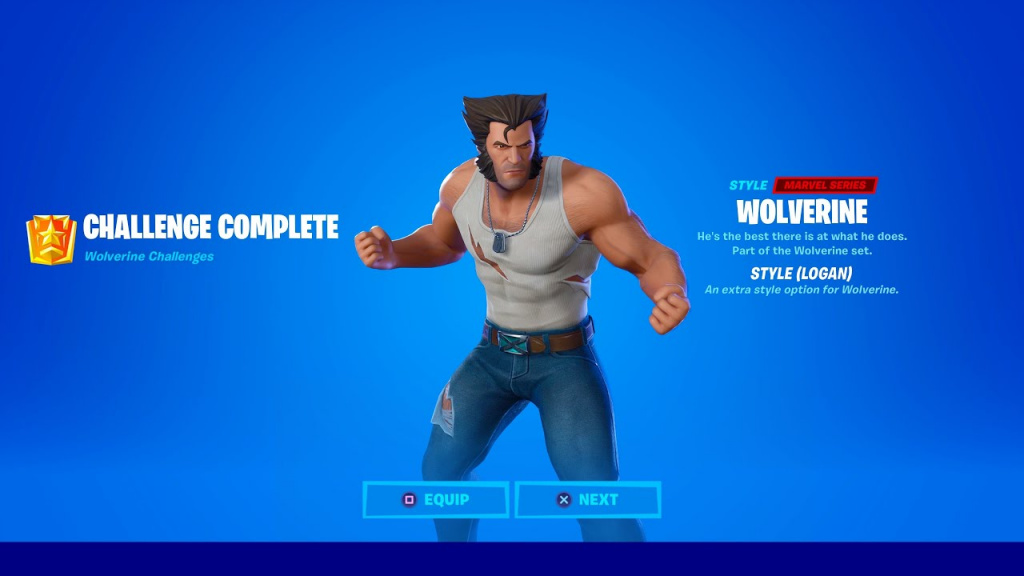 (Picture: Epic Games)
If you've been completing your weekly challenges in Fortnite, then this shouldn't be difficult at all for you. However, if you've been slacking, it might be a while before you unlock the Logan style.
If you need help with this week's challenges, Week 9, you can check out our guide. 
To unlock the Wolverine skin in the first place, all you need to do is defeat him on the Fortnite island. He can usually be found wandering around Weeping Woods. Simply take him down, then the Wolverine skin will be waiting for you in your locker. 
---
For more Fortnite news be sure to check out our dedicated section, or some of our Guides & Tutorials, just below:
Fortnite Guides - All Fortnite Redeem Codes | When Does Fortnite Chapter 3 Season 5 Start?|All Fortnite Twitch Drop Rewards| How To Make Your Own Fortnite Skin |
Fortnite Events - Fortnite Winterfest 2022 | 
The Best Fortnite Creative Codes - Best Edit Course Codes|Best Prop Hunt Codes|Best Zombie Map Codes
Featured image courtesy of Epic Games.