Fortnite Season 3 Chapter 1 continues with new weekly challenges and events for everyone to complete. Epic Games recently announced that
Bruno Mars and Anderson .Paak is coming to Fortnite
as part of the Icon Series.
If that wasn't enough, there's another Fortnite event happening now as part of the Valentine week celebration. Fortnite Creative Mayhem is back, and playing one of its maps, Synthrace Qualifier, will give you a bunch of free rewards, including the Mace of Hearts Pickaxe. As such, here's a step by step guide from us to acquire one.
Fortnite Mace of Hearts - How to get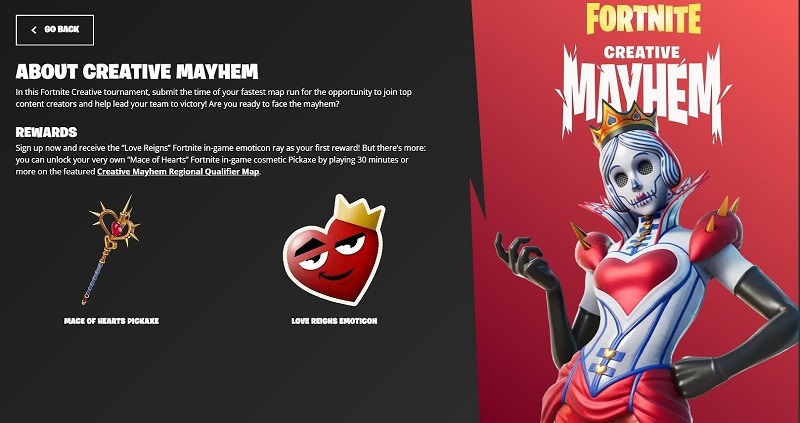 You will get the Mace of Hearts Pickaxe for simply playing the Synthrace Qualifier match for 30 minutes. Before you can start playing, you will first have to sign up for Creative Mayhem.
Registering at the official website will immediately reward you with the Love Reigns emoticon. Once you're done here, head to the Synthrace Qualifier, the island code for which is 7266-3680-0768.
After you have played the Synthrace Qualifier for 30 minutes, the Mace of Hearts Pickaxe will show up in your inventory. Continue to play Synthrace Qualifier and send your best run to Epic Games, and you might stand a chance to play alongside the creator of your choosing, not to mention a price of $100,000 if you win.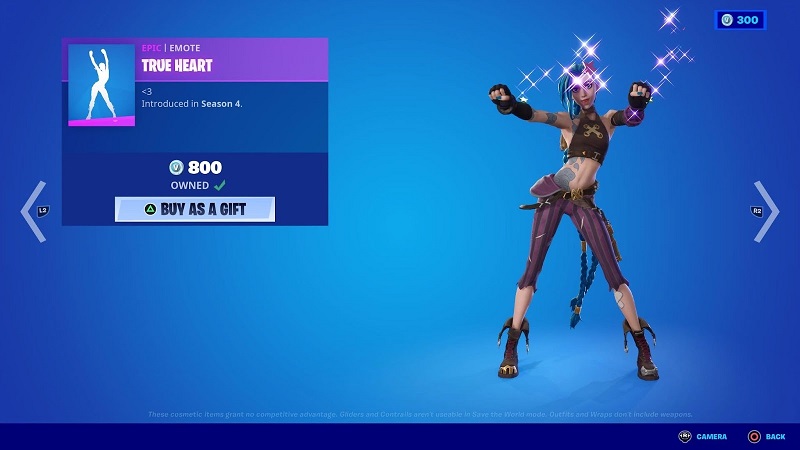 For those who don't want to participate in Synthrace Qualifier but want the Mace of Hearts Pickaxe, fret not. The Valentine-themed pickaxe will be coming to the item shop as part of the Royal Flush cosmetic set though Epic has yet to confirm a release date for the same.
While that concludes the free aspect of the Valentine goodies in Fortnite, there's a handful of new items in the items shop that could satisfy your Valentine's cravings.
In celebration of the 'Love is in the air' week, you can get the Queen of Hearts, Love Ranger, Cuddle King, Lovely, Candyman, Skully and Tess outfits in the item shop today. There's also the incredibly cute 'True Heart' emote that you might not want to miss out on.
Make sure to check back with our dedicated Fortnite page for all the latest news on the Epic Games battle royale.
Featured image courtesy of Epic Games.