Everyone loves Fortnite and everyone loves animals, so good things happen when you combine the two. Some of Fortnite's most popular skins are based on animals, ranging from dinosaurs to wolves. While some are simply costumes, others entirely transform your character into a furry or scaly creature.
The best Fortnite skins often come with matching back bling to complete the look by adding tails, wings or other features to the skin.
These are the top ten Fortnite skins based on animals from the first ten Seasons of the game.
10. Rex
With a fetching orange bandana, Jonesy has donned a bright green dinosaur costume in the Rex skin. Rex's name likely comes from the Tyrannosaurus Rex dinosaur.
An iconic skin, Rex has featured in Fortnite merchandise and is a popular choice for Fortnite Halloween costumes. There is a back bling called Scaly that adds back scales and a small curled tail to complete the prehistoric look of Rex, but also looks good as a general back bling for other skins too.
Rex is part of the Dino Guard set which includes female Legendary dinosaur skin Tricerra Ops, harvesting tool Bitemark and two separate gliders Fossil Flyer and Pterodactyl.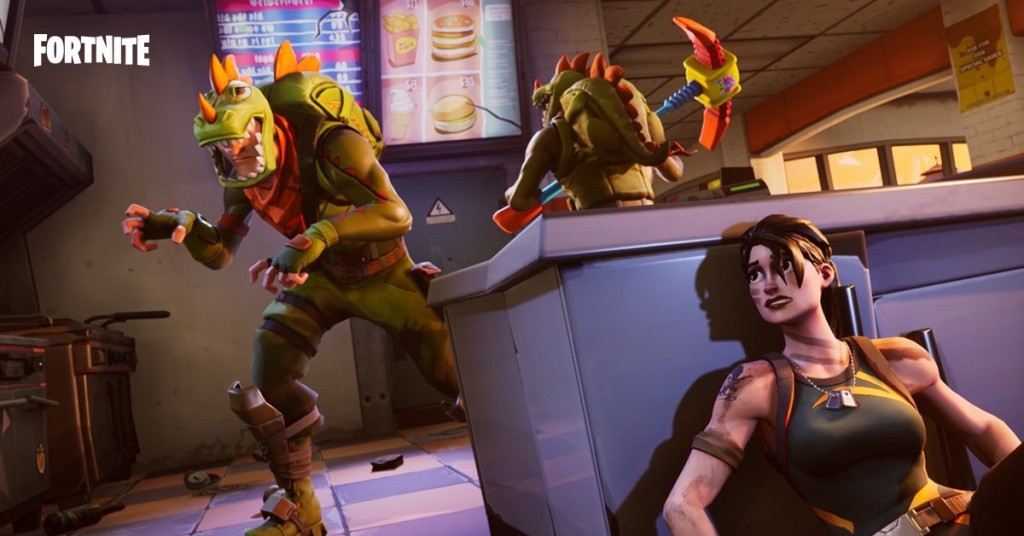 Rarity: Legendary
Source: Item Shop
Price: 2,000 V-Bucks
9. Dire
One of the first full anthropomorphic skins, Dire was a Season 6 Battle Pass exclusive skin and is the only item in the Full Moon set.
Starting off as a regular man in a white jacket and red headband, the skin transforms with the amount of XP gained and unlocked the Half-Wolf and four different coloured werewolf variants.
A sword called Wolfpack is the accompanying back bling and like Scaly, it matches with a lot of skins available in Fortnite.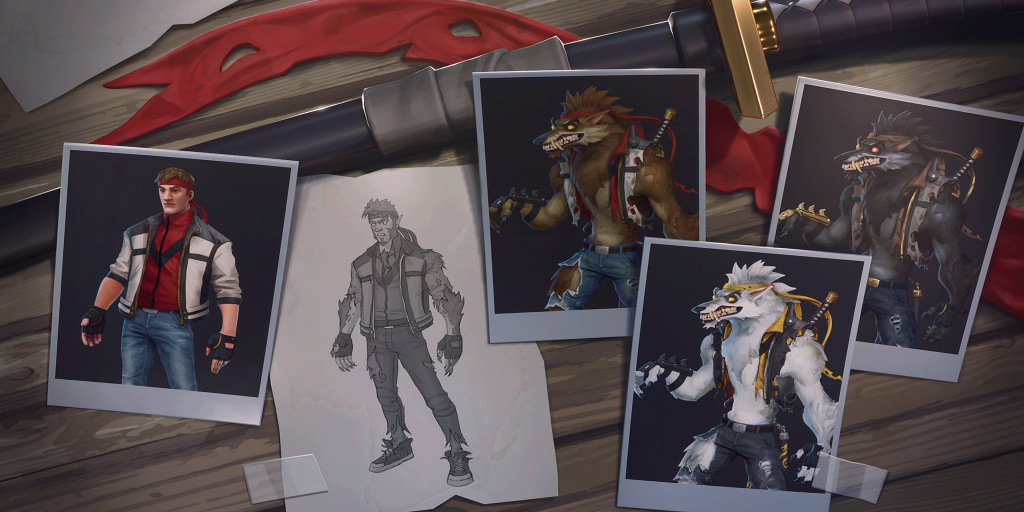 Rarity: Legendary
Source: Season 6 Battle Pass (Tier 100)
Price: N/A
8. Lynx
Lynx is the Season 7 counterpart to Dire, but instead of being a Fortnite 'furry', it is a technological suit that ressembles a Black Panther and Catwomen mashup in its final form.
Stage 3 of Lynx sees the switch from Snapback-wearing woman into the full high-tech catsuit. Stage 4 adds the tail while Weekly Challenges unlocked the Red, Blue and Black variants.
The skin is supposedly a tribute to streamer KittyPlays as a 'Christmas gift', with the streamer reacting excitedly on-stream after first seeing the skin that season.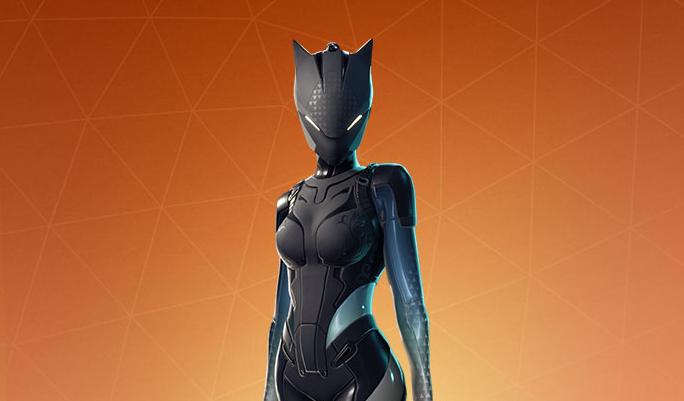 Rarity: Legendary
Source: Season 7 Battle Pass (Tier 1)
Price: N/A
7. Fennix
For a Rare outfit, Fennix has nice details and is visually equal to Dire but with no customisable colour options.
With purple shoulder spikes and a menacing snarl, Fennix has been compared to Rocket Raccoon however in-game, he has a far softer face, appearing cute rather than ferocious.
Fennix's Foxpack back bling and the harvesting tool called Spikeclone complete the Fur Force set.
Rarity: Rare
Source: Item Shop
Price: 1,200 V-Bucks
6. Beastmode
This Mechanimals suit is arguably the only good mech-related item in Fortnite besides the Mecha Team Leader skin.
Not just one skin, but four, Beastmode offers players a choice between the black Panther, mohawked Jackal, horned Rhino or fierce Lion designs which are all unique and represent their respective animals with unique details on the base suit itself.
Even the V6 back bling has different patterns based on each animal, offering variety and value to players for the price of a regular single Epic skin.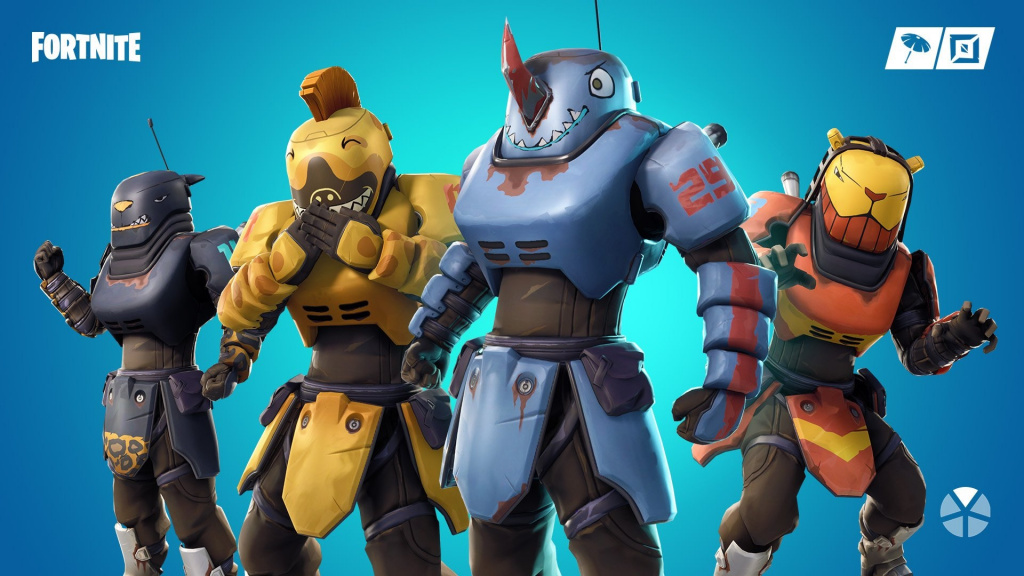 Rarity: Epic
Source: Item Shop
Price: 1,500 V-Bucks
5. Doggo
The pug-like Doggo comes with its own back bling called Chow Down, which is a (mostly) empty dog bowl that reveals the dog's name is really Odin.
Donning an abstract orange, green, brown and red hoodie ressembling a burger, Doggo is humanoid apart from his stubby face and has no visible tail.
While not the best skin on this list, Doggo is a very good boy.
Rarity: Epic
Source: Item Shop
Price: 1,500 V-Bucks
4. Leviathan
While most of the skins on this list are just outfits on human bodies, Leviathan is unique. Instead of a costume or an anthropomorphic animal, this skin is a fishbowl containing a green piranha fish with a furrowed brow, seemingly controlling a living scuba suit or perhaps more sinister, a drowned diver's corpse.
The shiny suit that makes up the bulk of Leviathan is paired with a companion back bling called Fish Tank.
It is the bizzare concept of this skin that makes it appealing and weird at the same time, with these unexpected skins being a welcome change from yet another streetwear or futuristic assassin-soldier style outfit.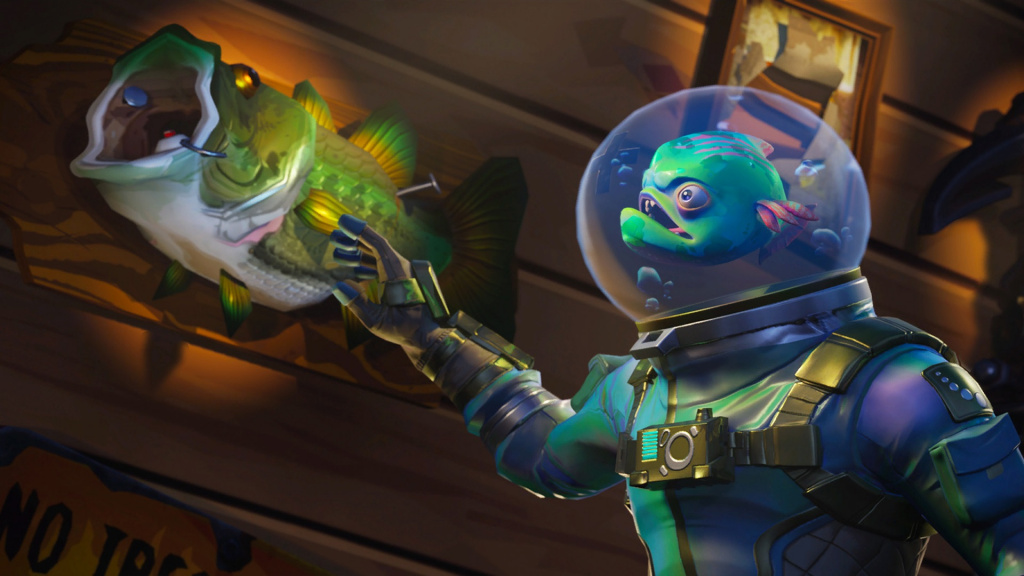 Rarity: Legendary
Source: Item Shop
Price: 2,000 V-Bucks
3. Chomp Sr.
Not an intimidating foe, but Chomp Sr. is a man dressed in a shark costume wearing flippers, complete with grey 'fins' on his hands. On second thought, that is a whole different level of intimidation.
The Shark Fin back bling adds the most iconic shark feature to Chomp Sr. without being too bulky or flashy, making it a reasonable choice if trying to play sneakily for your next Victory Royale.
Chomp Jr. is the name of the harvesting tool that is part of the Chomp set alongside one of the best gliders in the game: Laser Chomp, a shark with a laser pointer strapped to its back.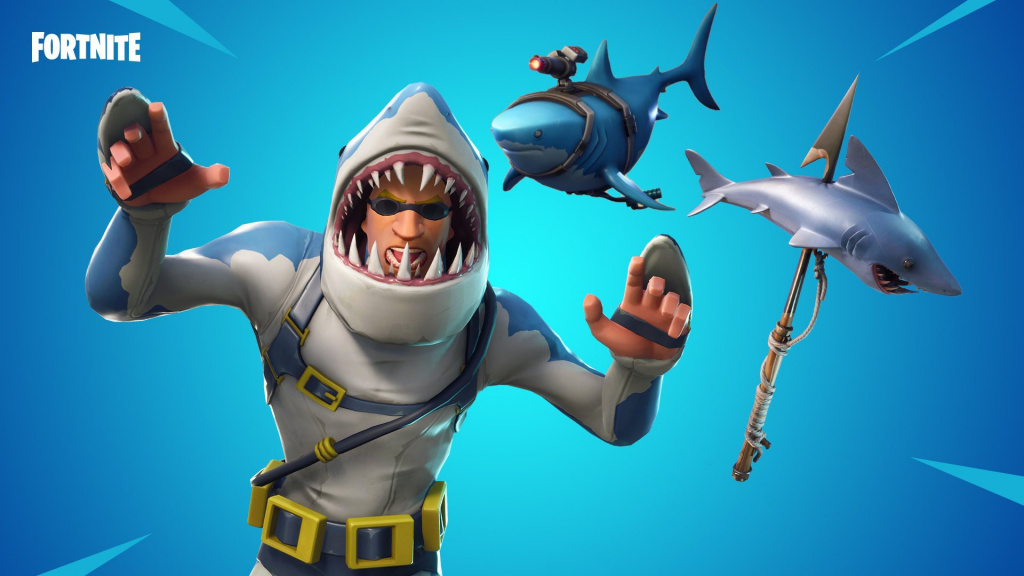 Rarity: Legendary
Source: Item Shop
Price: 2,000 V-Bucks
2. Cuddle Team Leader
Cuddle Team Leader is one of the most recognisable skins from Fortnite thanks to its bright pink fur, comically oversized head, Cuddle Bow back bling and multiple variants including Spooky, P.A.N.D.A and Mecha, that comes with a built-in Turbocharged emote.
For players, it is bright and fun to look at as you play. For opponents, there is particular shame in being eliminated by a garish sports mascot with a heart nose using a Heavy Sniper Rifle.
The original CTL features heavily in Fortnite merchandise and is a popular Halloween and cosplay outfit for adults and children alike, making it one of the best Fortnite skins out there.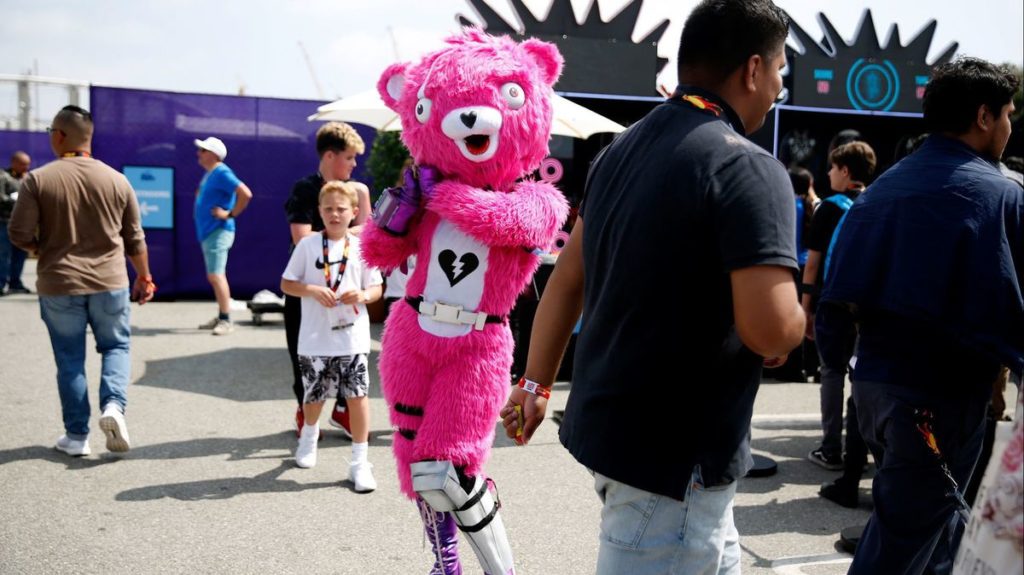 Rarity: Legendary
Source: Item Shop
Price: 2,000 V-Bucks
1. Raven
Raven is a very popular skin and it is not only aesthetically pleasing, but the dark theme makes it practical too by helping you blend into the shadows rather than standing out.
Speaking of aesthetics, Raven is heavily inspired by both the bird and gothic motifs. With glowing purple eyes shining out under the hooded cloak from the shadows where its face should be, the purple theme is present across the skin in intricate details paired with clusters of feathers and multiple leather straps.
Raven has consistently been more popular than its female counterpart Ravage but with her Dark Wings back bling and Dark Feathers contrail, she has her own growing fanbase too.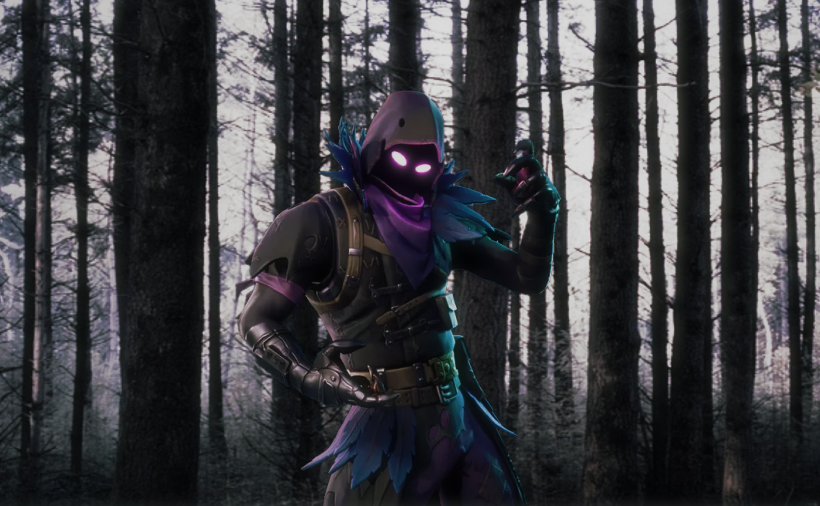 Rarity: Legendary
Source: Item Shop
Price: 2,000 V-Bucks
Do you agree with our list? What is your favourite Fortnite skin with animal origins? Comment below!