When it comes to open-world games we often think of Grand Theft Auto, The Witcher, or  of the world but in recent years racing games haven't fallen far behind fallen behind either.
With Forza 4, we enjoyed all of 71 square kilometres to rev up our engines and race other players, yet Forza Horizons 5 brought us a new challenge with over 100 square kilometres of Mexico for us to travel around, and even though it sounds gigantic we will tell you how you can move around more easily.
How to use fast travel in Forza Horizon 5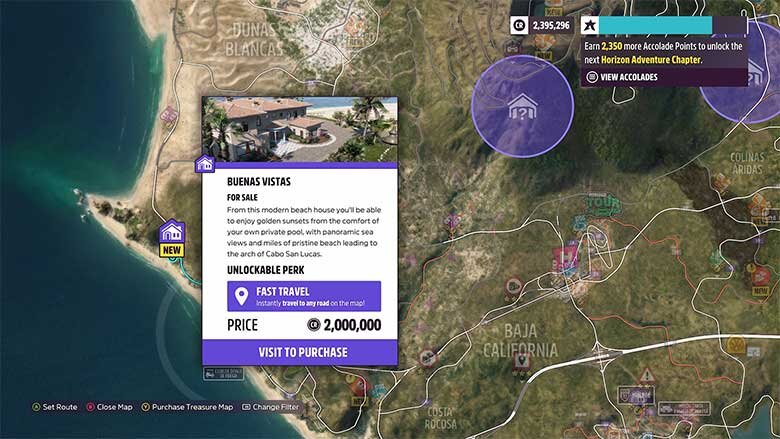 In Forza Horizon 5, fast travel is done via the properties you will purchase throughout your racing career.
The properties you own will give you the ability to fast travel between these locations that begins in Casa Bella which is the house you can get for FREE as soon as you complete the introduction to Career mode.
Whenever you buy a new property if you look at them in your map menu it will offer you the option to Fast Travel to that location which is a great way to travel around the map and spending more time racing than getting to the race.
At the beginning of the game there will be some locked areas to Fast Travel and the easiest way to unlock them all at once is by purchasing the Buenas Vistas property valued at 2,000,000 credits.
Of course, you can also fast travel to any Horizon Festival site once you've unlocked them after completing expeditions across Mexico.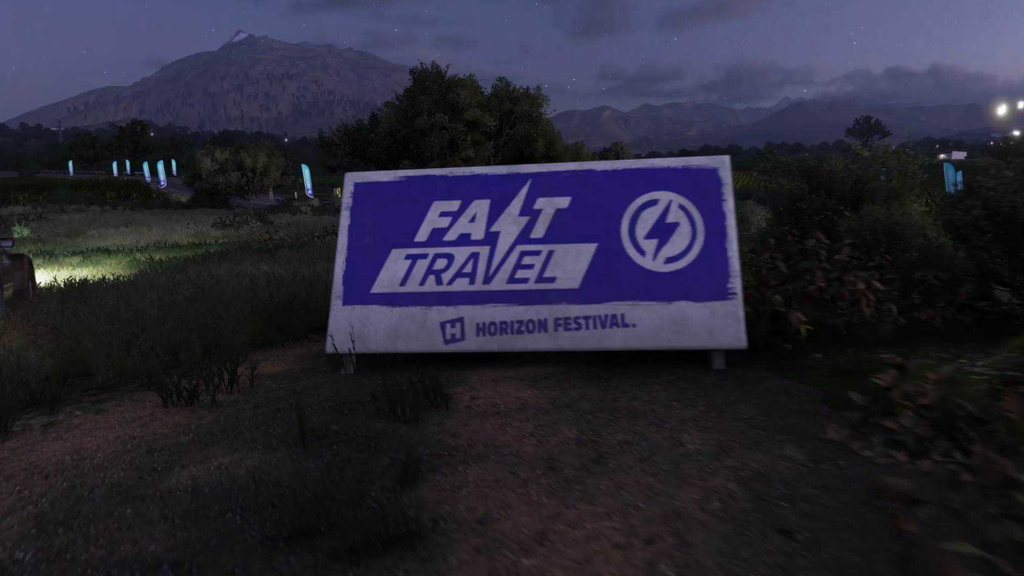 Now, the option to Fast Travel is not free, as it costs 10,000 credits each time you want to use this feature but there is a way you can start saving creds if you look around your surroundings.
Around the map, you will be able to find some Fast Travel boards that you must crash into to redeem a 200 credit discount on your fast travel expenses.
There are exactly 50 Fast Travel boards around the map, which means that if your find and break them all you will be able to use that feature completely for free for the rest of the game.
Make sure to give a look at our dedicated section as we will bring you everything you need to know about every Forza news, tips and more.
Feature image courtesy of Playground Games.