For many Genshin Impact players, the arrival of the Inazuma region has been one of the most anticipated since the game's release, thanks to its references to Japanese culture, as well as representing the next pages within the Traveler's and Paimon story in Teyvat.
With the announced debut of Kaedehara Kazuha in update 1.6, the hype for Inazuma has been bigger than ever, so taking advantage of this momentum, miHoYo has decided to surprise everyone by releasing the teasers of three new characters, which will arrive to the game in the following months along with this new region.
Genshin Impact Inazuma characters
Kamisato Ayaka
Much has been said about Ayaka's debut since before the game's release, appearing in various promo and in the beta for the game on multiple occasions. However, it was not until today her launch within the title's roster has been confirmed.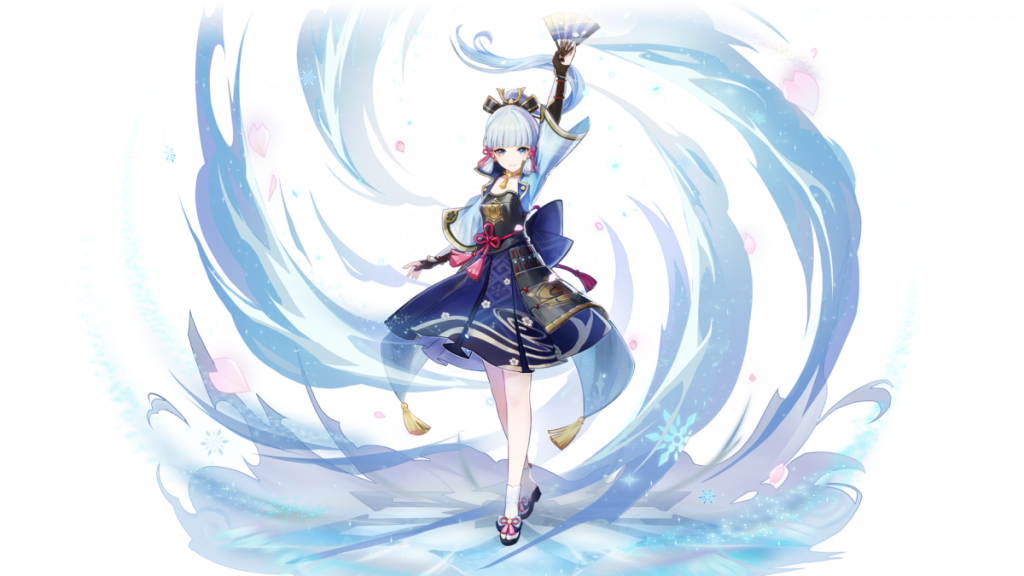 (Picture: miHoYo)
Ayaka is known for being the daughter of the Yashiro Commission's Kamisato Clan, working in tandem with her elder brother and the current head of the clan, Ayato, covering different responsibilities arising from their noble lineage, with Ayaka watching over the clan's internal and external affairs.
She is a kind-hearted girl with a pleasant temperament who treats others with politeness and courtesy, always assisting the people from Inazuma in all kinds of matters with great dedication and a dear heart, while being an example for everyone in this archipelago.
On the battlefield, she is known as the "Frostflake Heron" thanks to her tremendous sword skills, in addition to her mastery of the Cryo element, being part of the five-star characters.
Yoimiya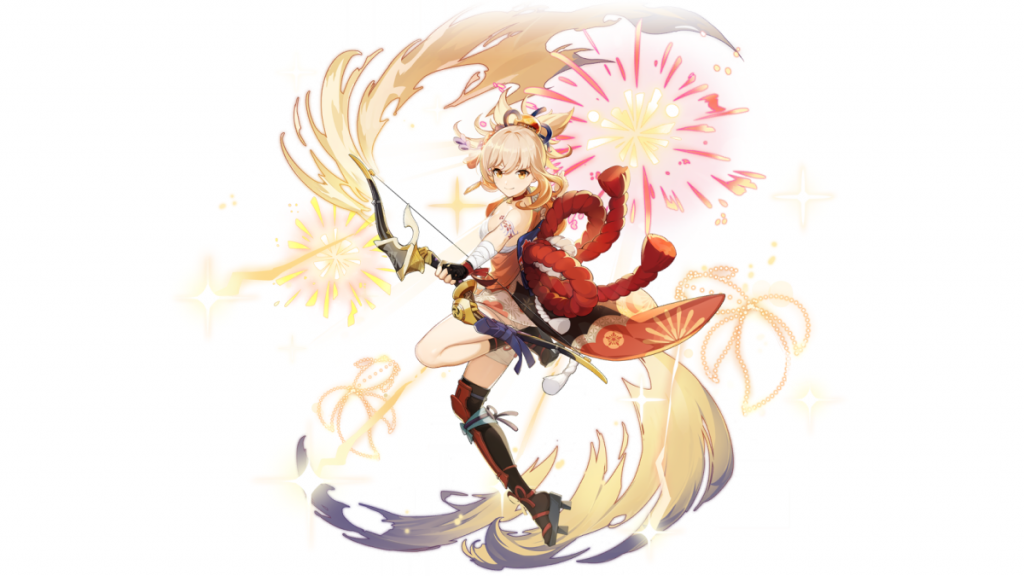 (Picture: miHoYo)
As with Ayaka, much has been speculated about this character since her first sighting on the beta servers, being a five-star character with powerful Pyro-type abilities and using a Bow as her primary weapon, giving her the nickname of Frolicking Flames.
A talented pyrotechnician, Yoimiya is the current owner of Naganohara Fireworks known as the "Queen of the Summer Festival," making her a big household name in all of Inazuma. She possesses an exuberant creativity and passion for firework displays that always leave people pleasantly surprised.
As various celebrations are held in Inazuma City every year, Yoimiya always finds the right time to showcase her creativity with elaborate firework displays, supported by her childlike innocence, principles and craftsmanship skills she has developed over the years.
Sayu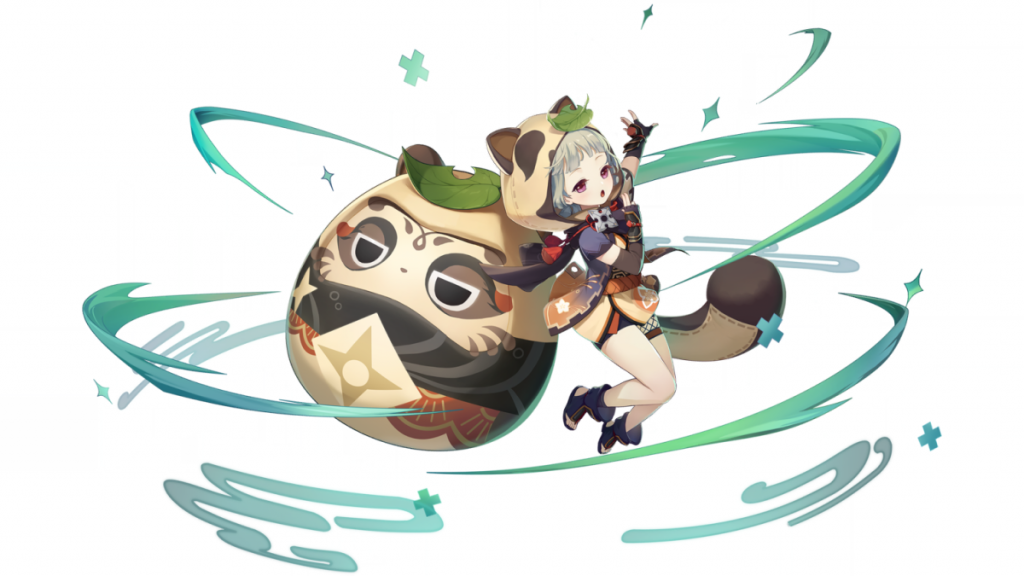 (Picture: miHoYo)
Last but not least, Sayu is the Resident Ninja of the Inazuma region, being the master of all ninjutsu techniques allowing her to be an agile and very sneaky character, despite looking small and unimposing.
Not much is known at the moment about Sayu, although it has been confirmed she will be a four-star character with a great affinity to the Anemo element, without forgetting her extreme laziness and quirky potential.
Aside from these three characters, some others have been spotted recently among the files of the beta testings along with new weapons and locations from Inazuma, however we will cover this on another note very soon, so stay tuned.
Don't forget to follow our Genshin Impact dedicated section packed with guides, updates, news, and more.