Genshin Impact 2.0, The Immovable God, and the Eternal Euthymia update will release on 21st July and will be adding new characters Ayaka, Yoimia, and Sayu in Inazuma. In addition to this, brand new weapons, artifacts, quests, events, and more will also be coming to the game. 
Among all the upcoming features to Genshin Impact, players are the most excited for the cross-save feature coming for PlayStation Network and miHoYo accounts that will allow players to share their progress as well as the in-game data between the two accounts.
Earlier, this option was available only for PC and mobile devices, but now, it will be available for both PlayStation 4 and PlayStation 5. If you also want to enable cross-save for your PlayStation, you can do it by linking the PSN and miHoYo accounts.
Genshin Impact Cross-Save Function Requirements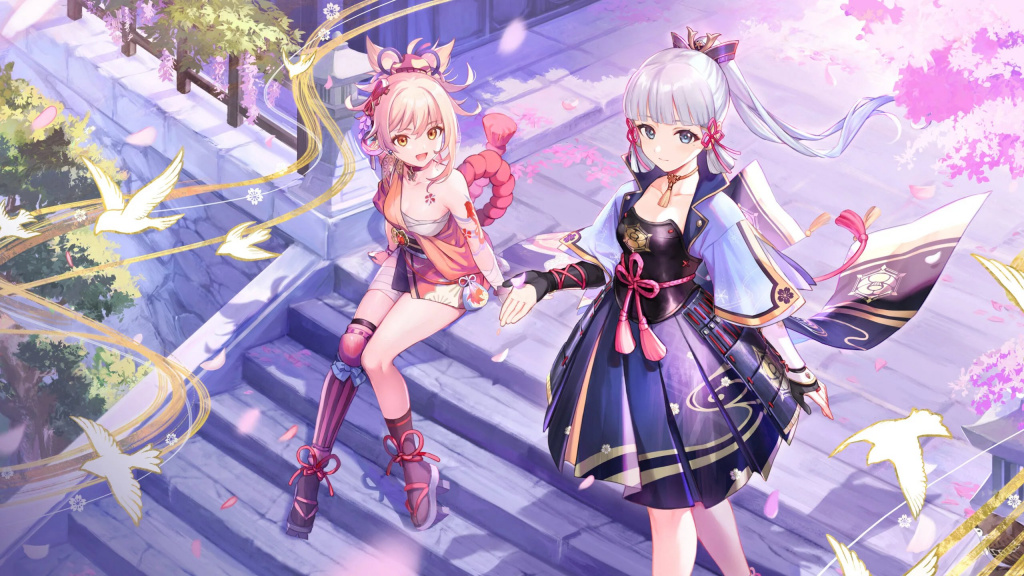 Before enabling the cross-save in Genshin Impact on PlayStation, your account must follow one of the following requirements; otherwise, it won't be eligible for using this feature:
Your account for PSN has not been used for logging into Genshin Impact. In this case, an email address used to register a miHoYo Account can be linked to the account for PSN.
The email address has not been used to register a miHoYo Account, and thus, an account for PSN that has been used for logging into Genshin Impact can be linked to this email address. At the same time, this email address will be used to register a miHoYo Account.
Genshin Impact Cross-Save: How to link PSN and miHoYo account
If your PSN account has not been used to login into Genshin Impact, then you can follow the steps mentioned below:
Open Genshin Impact on PlayStation using your PSN account.
You will get the instructions on the screen to link your email address to your miHoYo account.
Agree to the Terms of Service, and your progress and data from PC, Android or iOS device will be shared on PlayStation.
However, if your account follows the second case of eligibility, then you can enable cross-play by following these steps:
Open Genshin Impact on PlayStation and log in with your PSN account.
Go to Settings > Account > User Center > Link Account and link your account to an email address not associated with a miHoYo account.
After linking successfully, your progress and data will be shared across all the devices you are using to play Genshin Impact.
Note: You cannot enable cross-save on PlayStation if your PSN and miHoYo accounts are different servers.
Don't forget to follow our Genshin Impact dedicated section packed with guides, updates, news, and more.