Portable Waypoint in Genshin Impact is a consumable gadget that creates a temporary waypoint for players to teleport at their position. The waypoint lasts for seven days, and there can only be one at a time on the map.
It can be beneficial for players as it can help them teleport to places with no waypoints. If you also want to get and use Portable Waypoint to travel quickly, here's how to do it.
How to get Portable Waypoint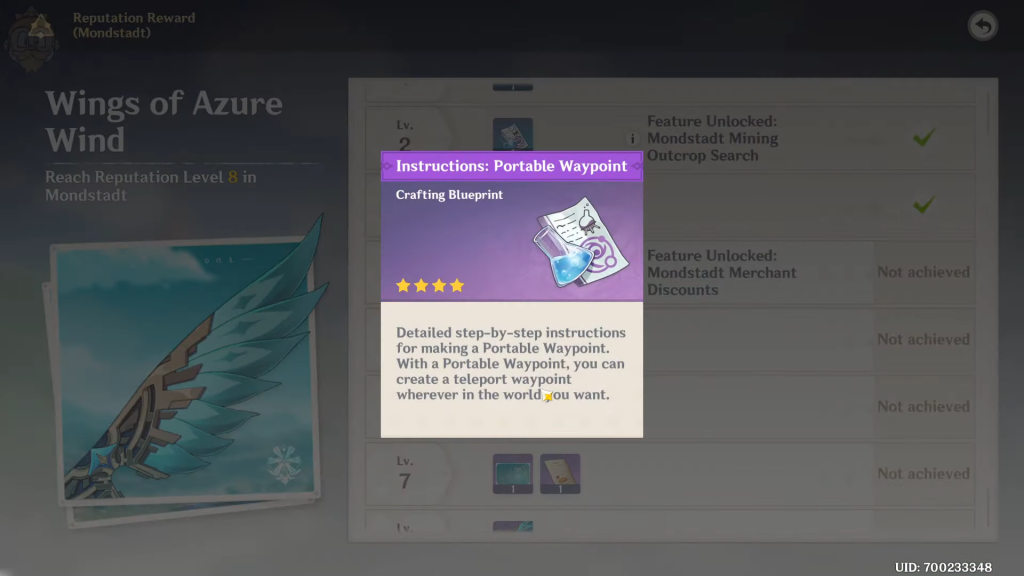 Portable Waypoint can be crafted at an alchemy station by using the Instructions: Portable Waypoint. In order to get it, you will have to reach reputation rank 6 in Mondstadt by completing weekly bounties and requests obtained by speaking with Hertha in the North of Mondstadt.
After that, you will have to use "Instructions: Portable Waypoint" in the Precious Item Menu to craft Portable Waypoint. You can access the menu in the last tab of the inventory. 
Now, you will have to go to the blacksmith with the following ingredients to craft Portable Waypoint.
Dead Ley line Branch x 1
Luminescent Spine x 2
Crystal Chunk x 5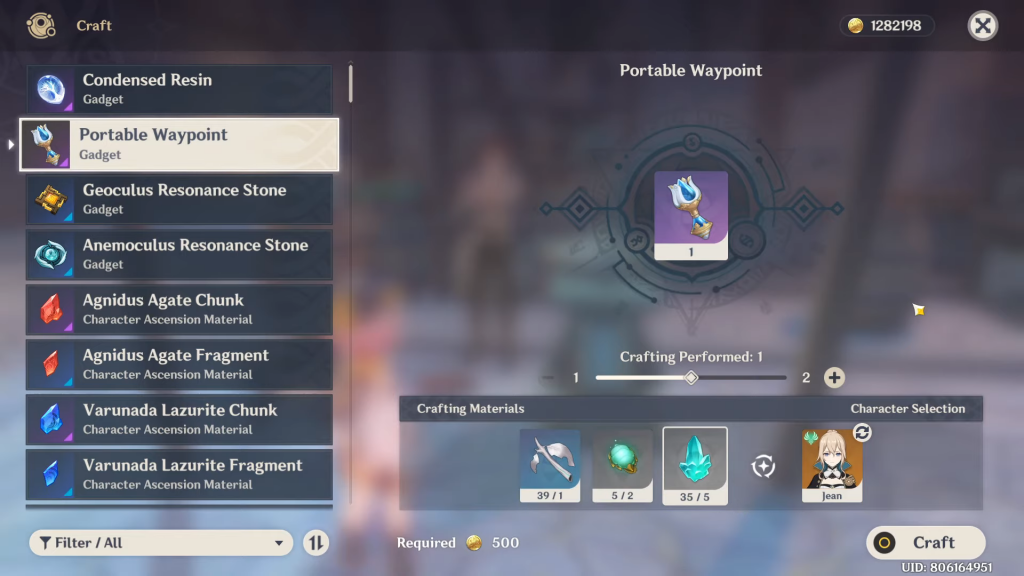 How to use Portable Waypoint
After you have crafted the Portable Waypoint, go to the location where you want to place it. After that, open your inventory, go to the gadgets section, and use Portable Waypoint.
Don't forget to check our dedicated Genshin Impact section, where you can find all the news, guides, and leaks you desire, as well as our Genshin Impact Twitter account.