A Thousand Questions with Paimon Quiz is the latest Genshin Impact web event introduced in which players need to answer simple questions to earn free rewards. The event has started today and will go on till 21st November 23:59:59 (server time). If you are also interested in claiming free rewards by simply giving answers to a few questions and without spending a lot of time, this event is for you. 
So, here we have prepared a guide for you listing the eligibility details, steps to participate, rewards and more.
Thousand Questions with Paimon Quiz - Eligibility and participation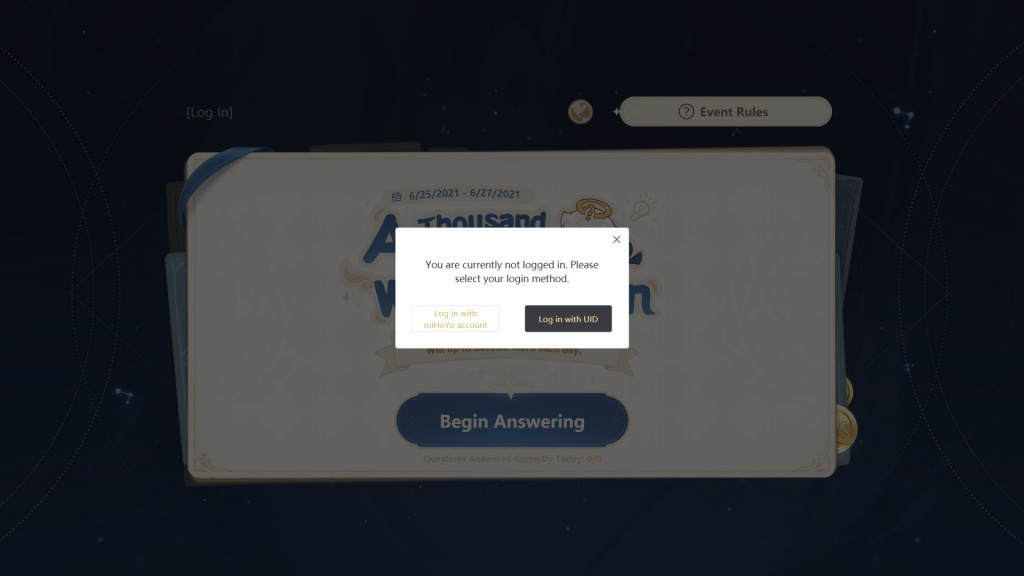 In order to participate in Genshin Impact Thousand Questions with Paimon Quiz event, a Traveler must have Adventure Rank 10 or above.
You can access the event on its official website, and you will need to log in with your miHoYo account or UID.
After you are successfully logged in, multiple-choice questions will appear in front of you.
Select the correct answer to the question, and you will be automatically moved to the next one.
After you answer all the ten questions, you will receive your reward based on the number of questions you answered correctly.
The questions will refresh every day at 04:00 for everyone, so make sure not to miss your chance.
Thousand Questions with Paimon Quiz answers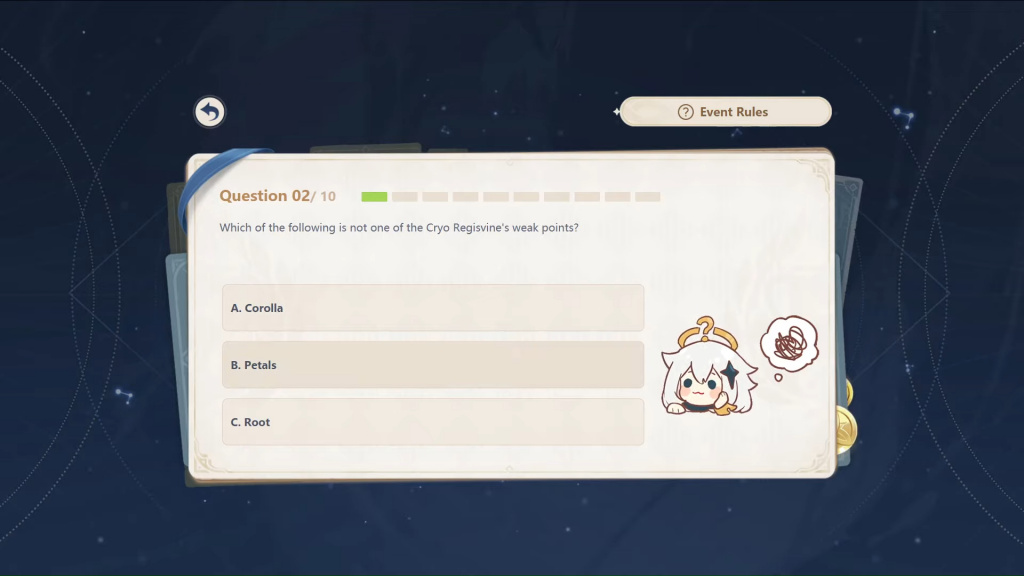 Players can participate daily in the event, and each day will present a different set of questions. In addition to this, you can repeatedly take the quiz to compensate for the incorrectly answered questions. No two players will get the same questions, and to make things easier for you, we have accumulated the correct answers in a series of separate articles:
Thousand Questions with Paimon rewards
Players will get 5,000 Mora free for answering each correct answer which means that players can grab up to 50,000 Mora each day until the event ends. The reward will be sent via in-game mail, and be sure to collect those rewards as soon as possible as the mail will be valid for only seven days.
Don't forget to check our Genshin Impact Twitter, where you can find all the news, guides and leaks you desire.