Yashiori Island is hardly the most hospitable location in Genshin Impact: a Sagonomiya Resistance fort, the skeleton of a dead Snake God… oh, and an outbreak of the deadly malaise, Tatarigami, that causes everything from permanent thunderstorms to outright madness in people who are exposed to it for too long. The Resistance should probably have kept those wards intact, it turns out…
Either way, helpful NPC and pharmacist Yasumoto is determined to find a cure for those afflicted by the Tatarigami. Cue the Traveller getting involved, and the beginning of the questline Treatment on the Island.
Treatment on the Island quest: How to start
To pick up the quest, you'll need to find Yasumoto outside his home south of Fort Fujitou, and northeast of the Statue of the Seven in Higi Village.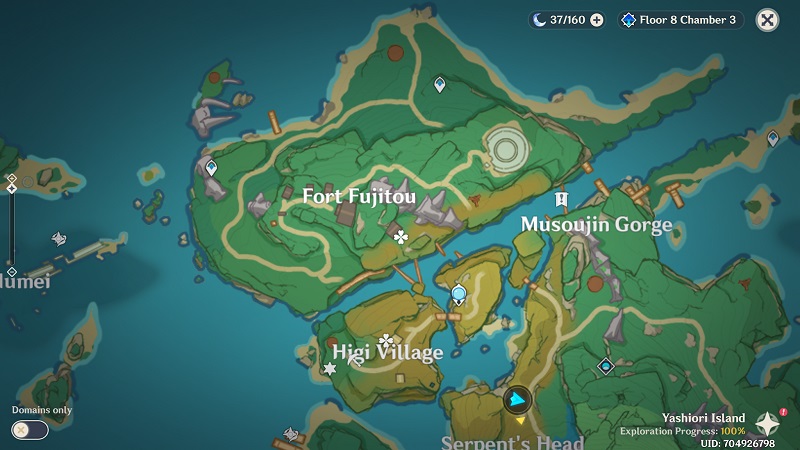 Genshin Impact Treatment on the Island quest steps
Once you've started the quest, here's what you actually need to do to complete it:
Gather 12 Naku Weed. If you need a hand finding some, you can find them in large concentrations in Musojin Gorge, Mikage Furnace, and around the Grand Narukami Shrine. Alternatively, you can buy 5 from Aoi in Inazuma City, and you can grow them in your Serenitea pot, although that will take a little longer.
Talk to Yasumoto again, and deliver said Naku Weed.
Wait until 18:00~21:00 the following day, then speak to Yasumoto again. Which leads to...
A fight! Time to protect Yasumoto from the miscreants attracted to the Tatarigami infused Naku Weed
Having protected Yasumoto, talk to him one final time to complete the quest.
With Treatment on the Island complete, you'll earn 250 Adventure EXP, 30,000 Mora, 30 Primogems, and 3x Hero's Wit. There you go, job done right? Wrong - there's still some more to do…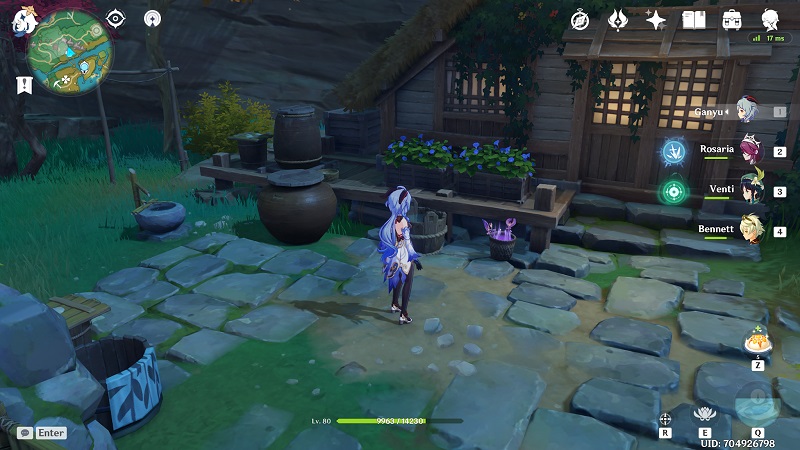 Treatment of the Island secret quest
The quest itself was the easy part - what a great many people didn't realise was the hidden follow-up quest to Treatment on the Island. Turns out Yasumoto is still going to need more Naku Weed to continue researching a cure, and will happily reimburse the Traveller for their troubles if they can continue to supply him with the needed herbs.
Interact with the Bamboo Basket outside Yasumoto's house and leave another 12 Naku Weed there, and you'll receive an Exquisite Chest the next real-world day (not in-game day).
You can get two Exquisite Chests out of this, but on the third attempt, you'll realise that the Naku Weed from the previous day hasn't been taken, and there's no treasure to be had. 
Pharmacist's Notes and where to find them
Paimon will quickly recommend you use your Elemental Sight to track down some clues. Those clues will come in the form of three Pharmacist's Notes left by Yasumoto. They are, however, frustratingly hard to find due to some interference from elemental traces from other nearby questlines. 
Fortunately, we have you covered. Follow the steps below:
On a rock near a lamp on the road heading east from the Snake God's spine, found to the north of Yasumoto's house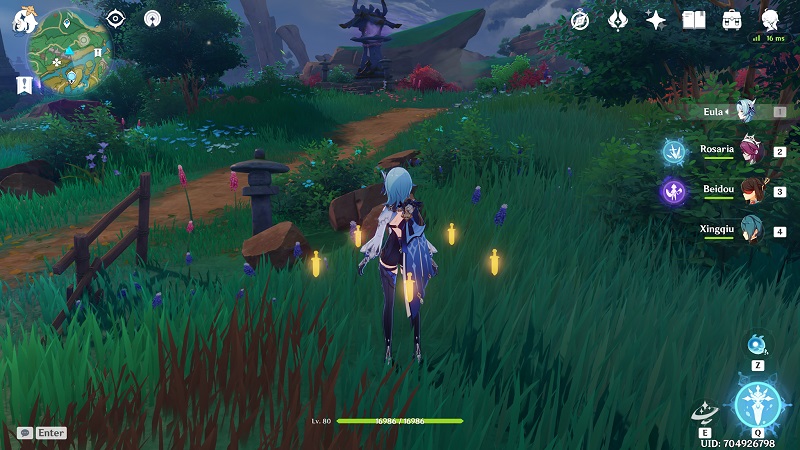 Continue east from location 1 to the cliff's edge past the ruins. You'll find the note on a rock under a tree there.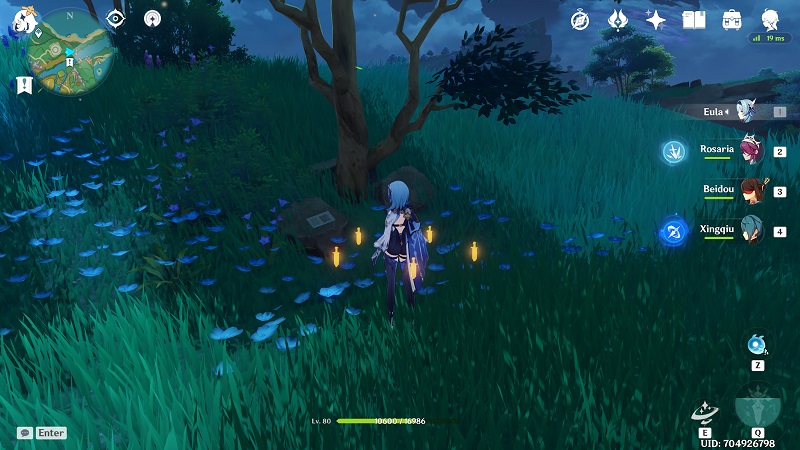 The final note is on top of the crates at the adventurer camp north of Fort Fujitou, just west of the Teleport Waypoint.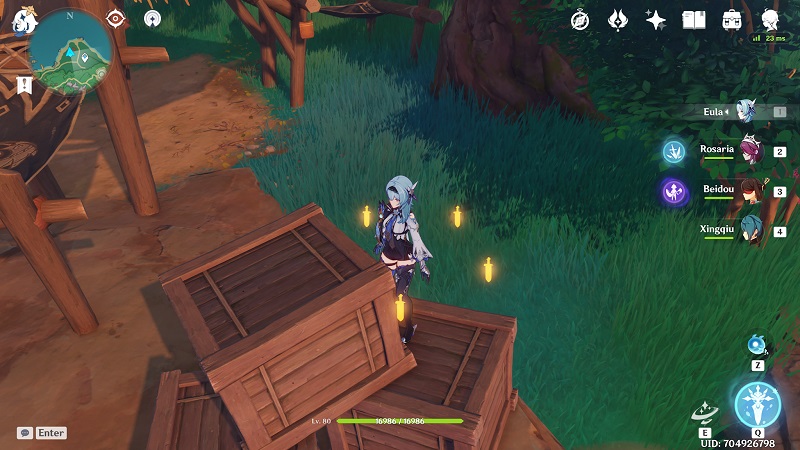 Here's a map view, if you need another angle to find them: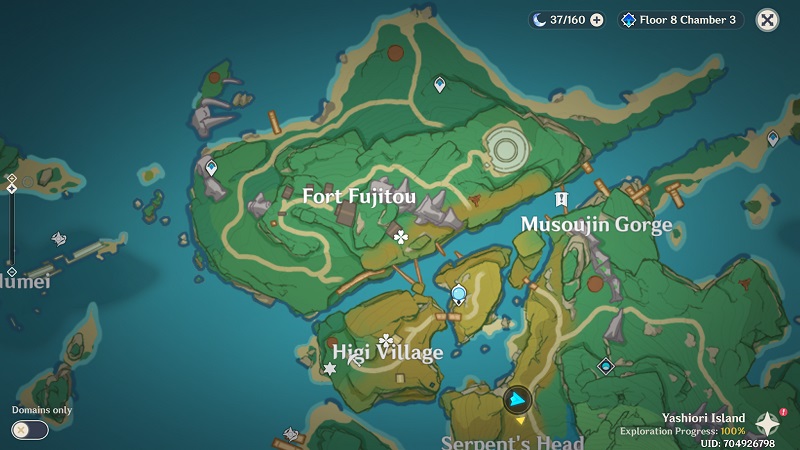 The hidden chest and the achievement
Once you've collected all three notes, you'll need to head to the Teleport Waypoint south of Jakotsu Mine, which is the location cryptically referred to in the Pharmacist's Notes. 
Once you're there, you'll notice a Luxurious Chest waiting for you, though no hint of Yasumoto, whose fate is left ambiguous. You'll also net yourself the achievement "A Doctor's Odyssey," for having chased down all these leads.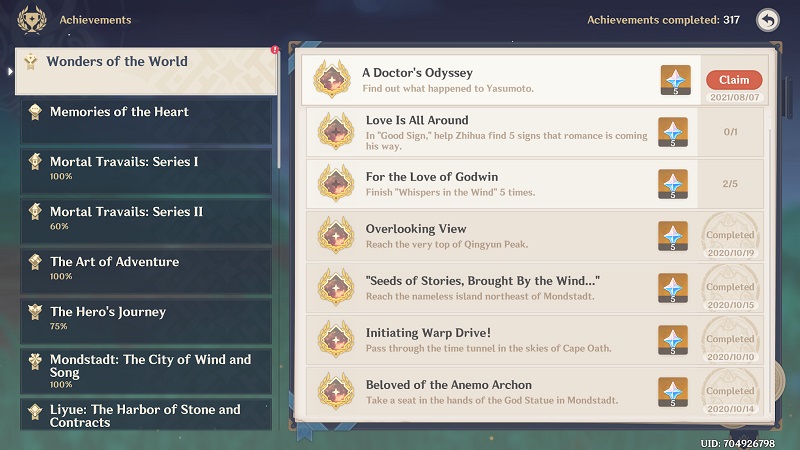 And that's finally it! From what seems to be a standard World Quest into an ambiguous hunt for a missing pharmacist, we hope we covered everything you needed to get through this surprisingly complicated questline.
Don't forget to check out our dedicated Genshin Impact section, filled to the brim with guides, news, leaks and much more.