Genshin Impact's 2.1 update "Floating World Under the Moonlight" update is finally here. And that means there are even more world quests available in the game that Travelers can undertake to unlock several hidden achievements. A Cat's Gift is one of the many secret achievements in the Genshin Impact 2.1 that reward players with free Primogems and several other valuable resources.
Therefore, it's definitely a worthy achievement to unlock in Genshin Impact's Seirai Island. If you're also having a hard time with this, here are all the essential steps that need to be executed to complete A Cat's Gift hidden achievement in the game.
Completing the A Cat's Gift hidden achievement in Genshin Impact
Before moving forward, it's worth noting that this achievement is a part of the Neko is a Cat world quest. Therefore, make sure to complete it first before grinding for it.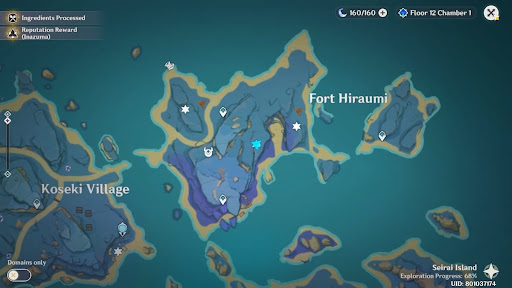 The primary objective of A Cat's Gift achievement is to feed the kittens for four days on Seirai Island and gain their affection. To start off, teleport to Koseki Village East waypoint and then head over to the northeast direction. There you will find a stone formation that looks similar to a cat's paw. Next, feed the kitty with Invigorating Kitty Meal and wait for the next day.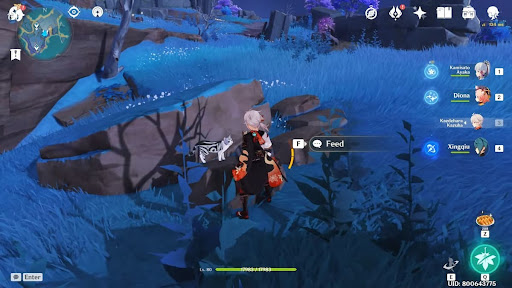 On the second day, go back to the exact location, and you'll find the cat has moved to the second stone. Simply, feed the cat again with the meal we mentioned earlier and wait for the next day. On the third day, the cat will shift to the third stone, and once again, players have to feed the kitty and wait for another 24 hours.
On the final day, the cat will move to the fourth sone and after feeding the kitty for the last time, the A Cat's Gift hidden achievement will be marked as completed. At this point, players can claim free 10x Primogems from the checklist.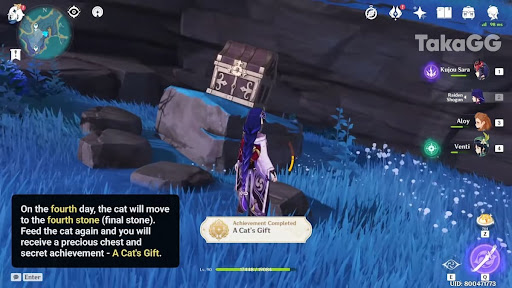 In addition to this, they will also receive a luxurious chest containing more valuable resources. So that's everything you need to do in order to complete it.
Don't forget to follow our dedicated Genshin Impact section packed with guides, updates, news, and more.