Following the release of the Genshin Impact 2.2 update, miHoYo added a new gadget called Peculiar Pinion to the ever-growing gadget pool. The Peculiar Pinion gadget looks identical to a feather, whose primary purpose is to uncover the hidden secrets of the new Tsurumi Island. 
Put simply, players will require this gadget to activate and solve the stone puzzles in the new region. Even the in-game description of the Peculiar Pinion reads that "it may have some special properties on Tsurumi Island." The ultimate question, however, is how to unlock and use it in Genshin Impact 2.2. So without further ado, here's an essential guide for the same.
Genshin Impact – How to get the Peculiar Pinion gadget?
The only way to get a Peculiar Pinion in Genshin Impact is by completing all of the quests in the Seirai Stormchasers series. Once Travelers complete them, they will procure it as a quest item that needs to be converted into a gadget.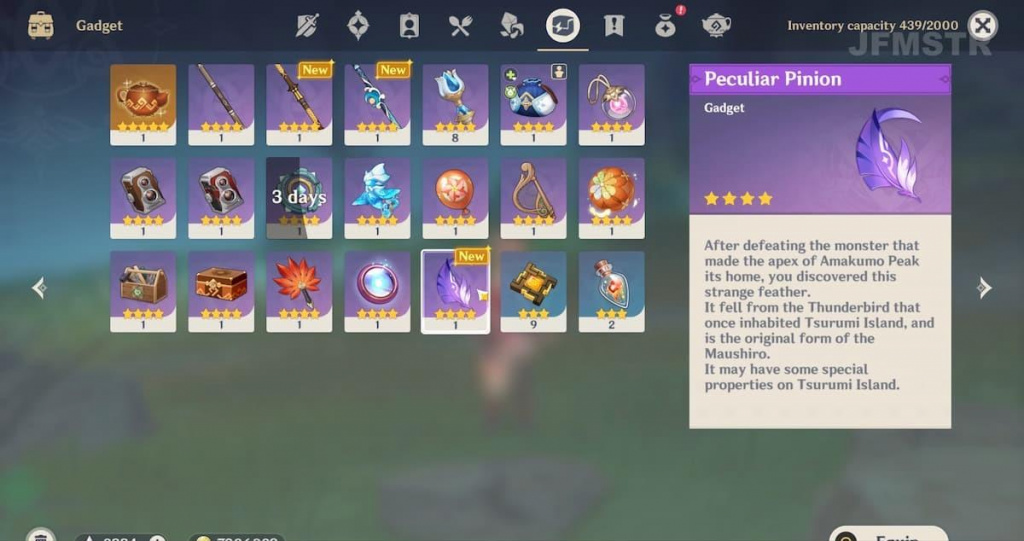 In order to turn the Peculiar Pinion into a gadget, travel to the new Tsurumi Island and finish the world quest, entitled: "A Particularly Particular Author". After spending 24 hours in the real world, a new quest called "Octave of the Maushiroon" will appear in the quest menu. 
The Octave of the Maushiroon quest can be completed by speaking with Sumida in Inazuma City, where you'll be informed about the new developments. After a short conversation, return to Tsurumi Island, where you have to pass through the giant archway once again.
After reaching the main destination, you'll see Ruu. Finally, talk to him, and after the cutscene, the Peculiar Pinion gadget will be added to the Genshin Impact inventory.
How to use Peculiar Pinion gadget in Genshin Impact?
Assuming you have acquired the gadget by completing all the relevant quests, now you'll need to equip the Peculiar Pinion in the gadget slot by opening the inventory. Once it's equipped, you will find purple statues of birds all around Tsurumi Island.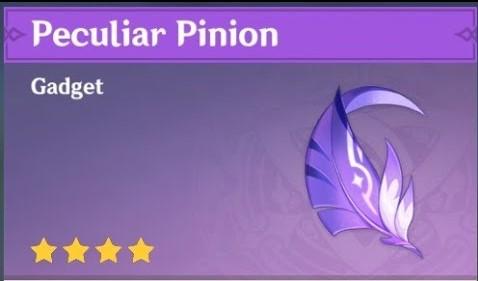 Activating the Peculiar Pinion near them will uncover many hidden puzzles, remarkable chests and more that will eventually reward you with free Primogems, Mora, and several other valuable resources. 
Beyond this, the Peculiar Pinion gadget is also used to interact with the Thunderbird carvings and destroy the wall. Behind that wall, you will discover a treasure chest that contains Star-Shaped Gems.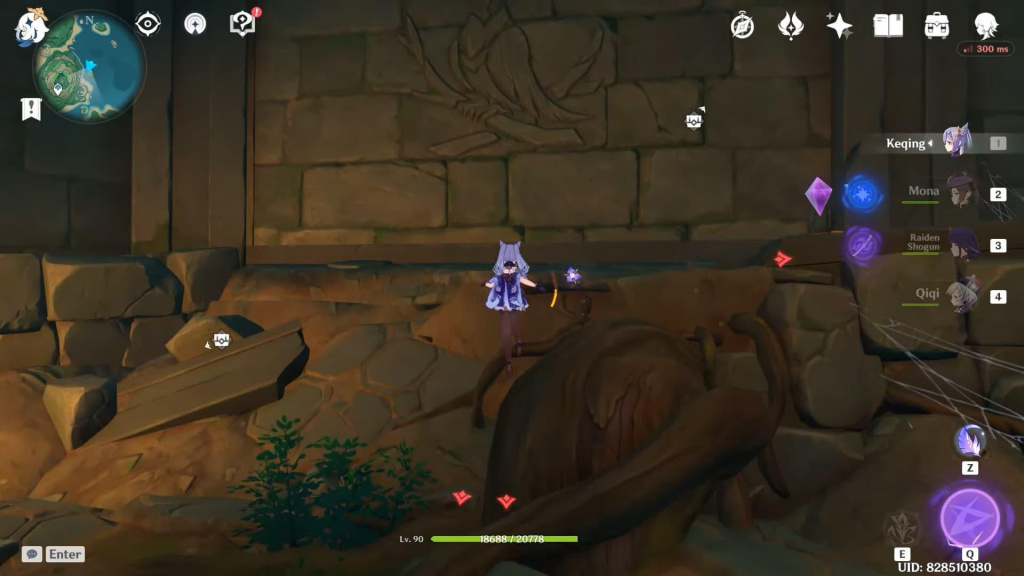 So there you have it, everything you need to know about obtaining and using the Peculiar Pinion gadget in Genshin Impact.
Don't forget to follow our Genshin Impact dedicated section packed with guides, updates, news, and more.
Featured image courtesy of miHoYo