As new updates are released within Genshin Impact, more missions and challenges begin to be present for all players around Teyvat, so the requirements to be part of these will increase over time.
Some of the requirements for these will simply ask you to complete a certain quest, at a point in which you must already have the necessary skills to finish them successfully. However, the most determining factor will be to reach a certain level in your Adventure Rank.
Since there may be some point where you could get stuck trying to climb to higher ranks, in this guide we will help you discover the best ways to increase your Adventure Rank faster, so that you are prepared for the next missions in the main story of the game, while also being able to get some extra rewards on your journey.
Complete daily commissions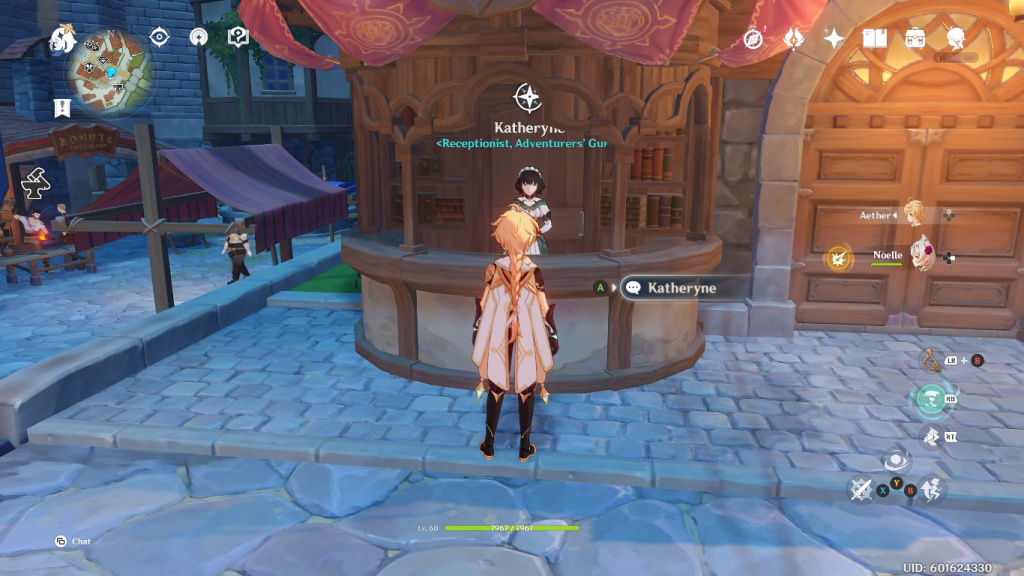 The first tip, the best way to collect Adventurer EXP is through the daily commissions of the Adventurers Guild. These are available by speaking to Katheryne in both Mondstadt and Liyue, with a total of four different commissions available each day.
By completing these you will get 800 Adventurer EXP, in addition to a bonus of 500 EXP when you report to Katheryne after finishing these, and for better variety, each of these tasks will ask you to do different actions like collect ingredients and even face hordes of enemies.
If you manage to complete daily commissions for three or four days in a row, you may be able to climb up to two levels per week if you are at high levels, which will allow you to navigate the more advanced missions of Chapter 1, and even prepare for those of Chapter 2.
Defeat world bosses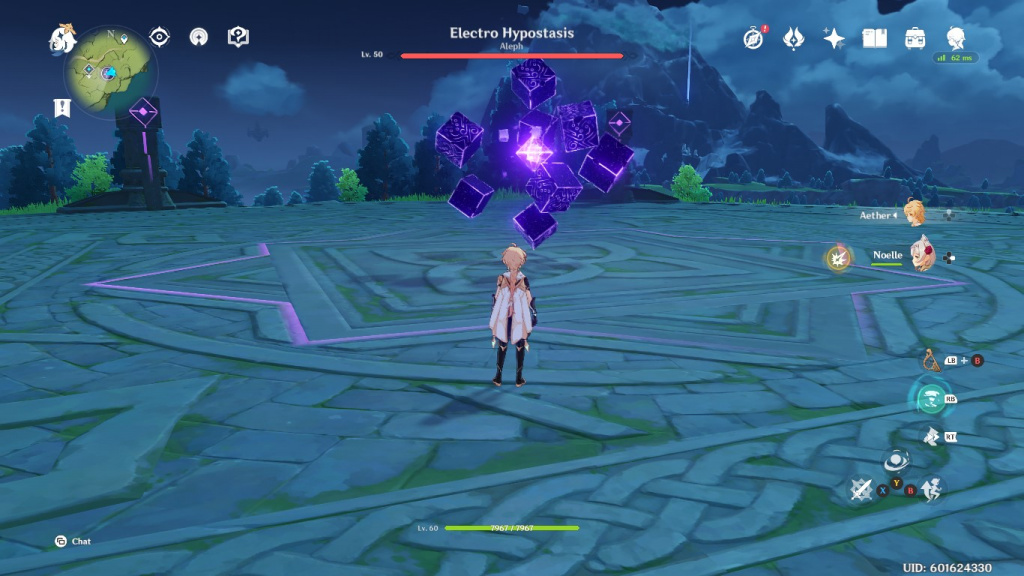 In case you are tired of making commissions every day or you have already finished them, the next best option is to go for the world bosses around the map, where you can collect a large amount of Adventurer EXP and many exclusive rewards, allowing you to improve your characters in terms of strength and skill.
You can find these through your Adventurer's Handbook having both very simple options, as well as some more difficult ones in which you can resort to co-op mode. The only downside to these is that you will rely heavily on the Original Resin to collect rewards, including the Adventurer EXP.
However, for the number of rewards and improvements you can get from them, it is worth making use of these.
Unlock and finish the Domains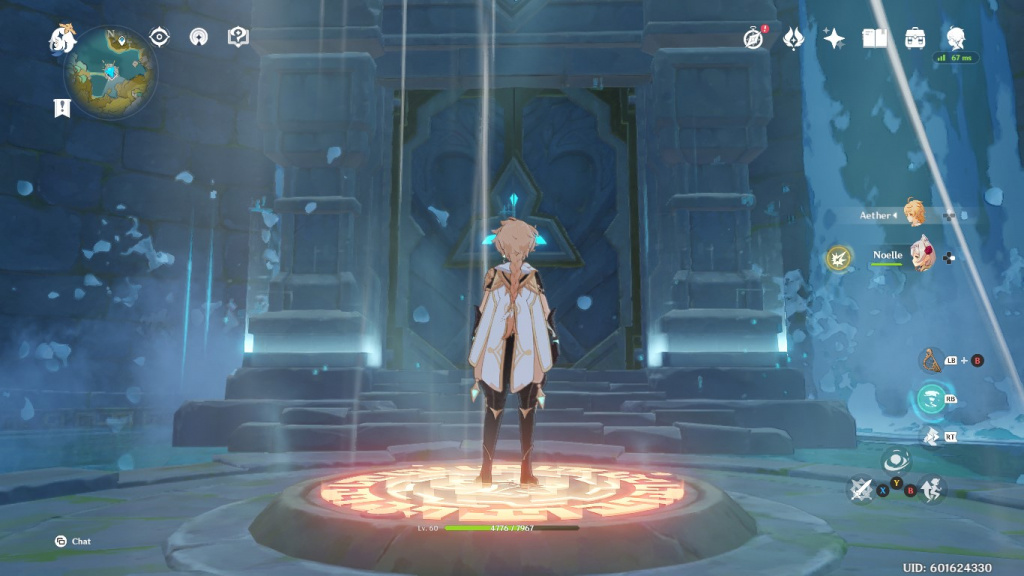 Along with going for the world bosses, we also recommend completing some Domains scattered around Teyvat, since these allow you to gain too much Adventurer EXP if you have never completed them.
Once you have finished these, you will not receive the same amount of rewards or experience the next time you do them, but these will still be a good way to collect resources to improve your characters and weapons, plus it also requires doing some of them to complete in-game achievements.
Earn achievements and complete challenges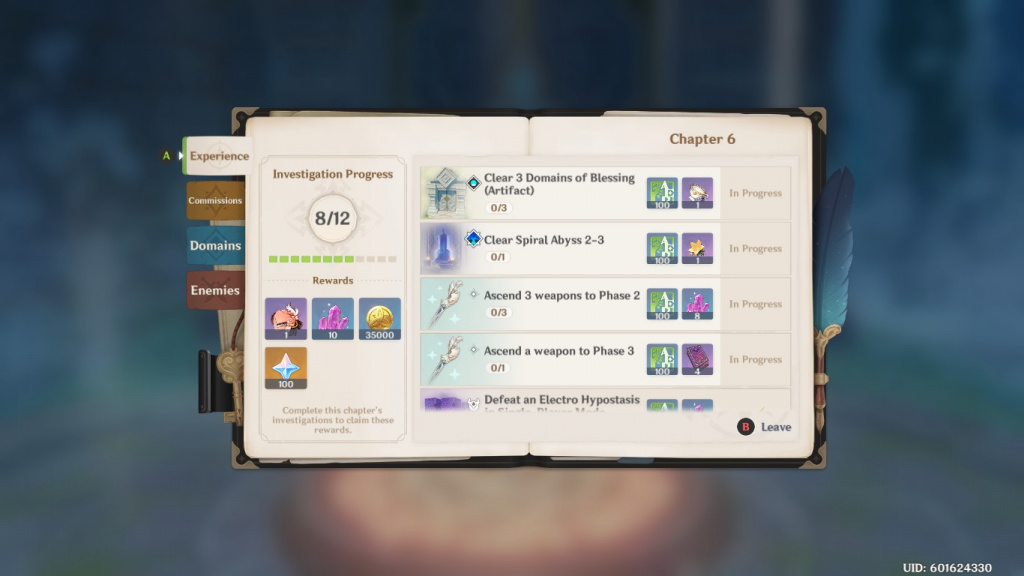 All this brings us to the next point, within the game there is a system with lots of achievements and challenges, which will be completed depending on how you progress in the story, also linked to your Adventurer's Handbook.
Doing these missions is easy, since you are commonly asked to explore around the available regions in addition to improving artifacts, weapons or characters, and even unlock some points of interest, so it is an accessible but limited way to get experience and discover everything about Teyvat.
The only disadvantage of these is that they are divided into chapters, which requires completing all the respective tasks from one chapter to be able to move on to the next, and if you are stuck in any of the pending tasks, you could stagnate to continue gaining experience through this method.
Explore Teyvat and discover its secrets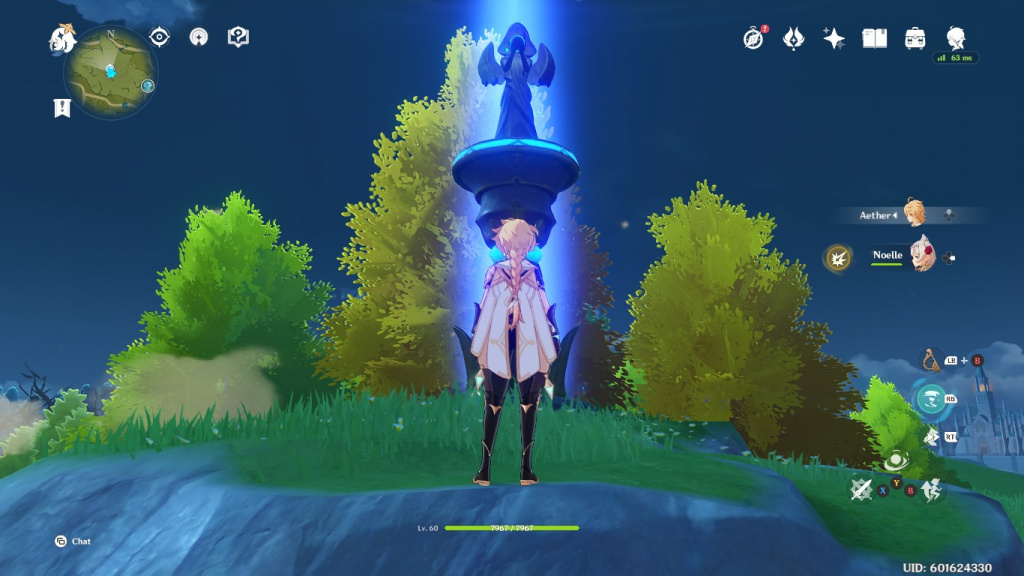 The last way we could recommend, which can be even more fun than the previous ones, is by completing both the main and secondary missions, as well as exploring the map to find both chests and more points of interest.
Keep in mind that a lot of this is limited to being only obtainable once, but if you are that type of person who likes to complete the game 100%, or even improve your reputation in Mondstadt and Liyue, this form of gaining experience will be perfect for your play style.
Pros and cons of raising your Adventure Rank
To finish our guide, let's talk a little about the pros and cons of raising your Adventure Rank. Raising your Adventure Rank to higher levels will allow you to evolve both your party and the Traveller, and obtain certain rewards that you would not get normally.
Of course, another advantage is that it allows you to enter more events and even exclusive missions that are only reserved for experienced players. This section includes both the Archon Quests and the story chapters of some of the game's characters.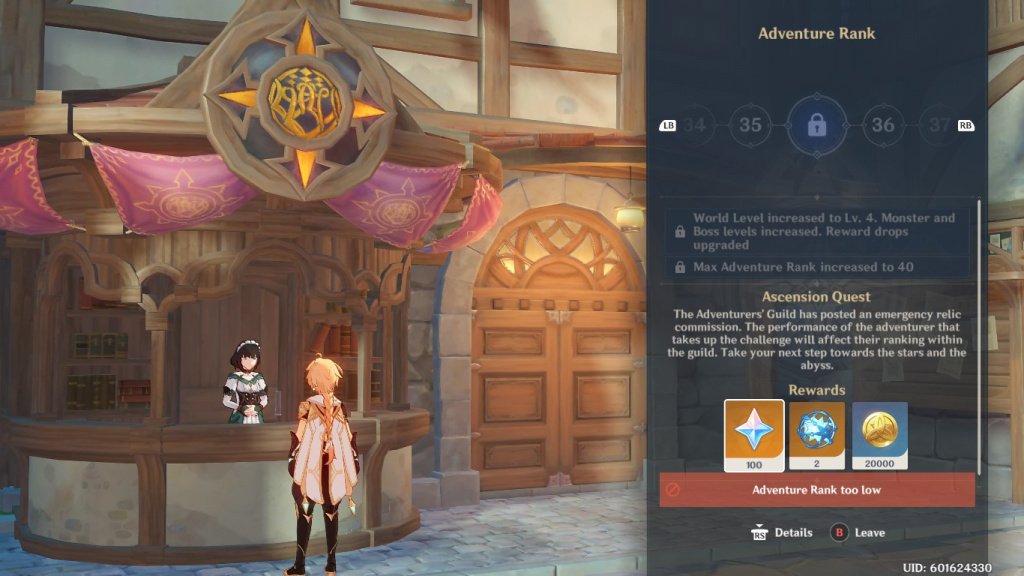 Levelling up also has a clear disadvantage as by unlocking a higher level, the game's World system will make the gameplay a little more difficult since just as you become stronger, the enemies must adapt to your strength.
So if you are not prepared to face greater threats, you better think a bit if it is really necessary to raise your Adventure Rank at this time or not.
With that said, we hope you enjoy your adventure within Genshin Impact and discover more and more around this fantastic game as you increase your power and inventory, as well as more of the secrets this title hides in its fantastic environments and story.
Don't forget to join our community of travellers on our Genshin Impact Twitter account, where you will find tips, tricks, guides, and more.