Genshin Impact 4.0 update will bring the much-awaited region, Fontaine, to the game, and along with this, it will add two brand new mechanics called Pneumo and Ousia. These are properties contained in Fontaine's life forms, including earth, air, and water. When they collide, they cause annihilation and produce massive energies to power Clockwork Meka.
However, these energies are unstable that cause Pneuma or Ousia-aligned energy states. This mechanic will help you a lot while fighting against opponents, and hence it's important that you learn everything about them. Thus, we have prepared a comprehensive guide for you explaining everything about Pneumo and Ousia in Genshin Impact.
Table of Contents
Genshin Impact: Pneumo and Ousia Explained
Pneumousia Block
While roaming around in Fontaine, you will find two types of energy blocks that might be there naturally or were created artificially. The yellow colored blocks will be Ousia blocks, and the blue colored blocks will be Pneuma blocks.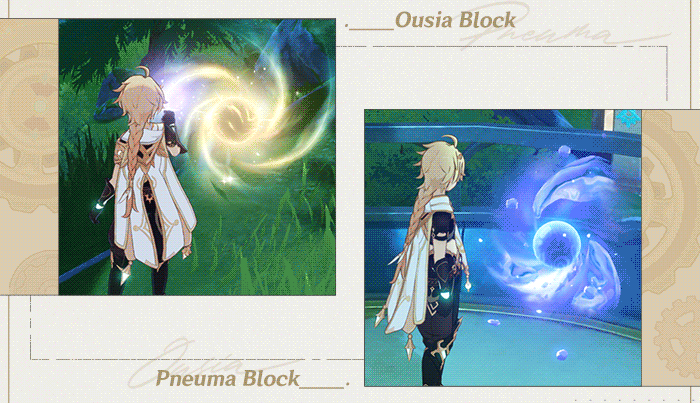 You will have to collect these energy blocks, and once you do, your next Normal, Charged,
or Plunging Attack will release the energy stored within them upon hitting something.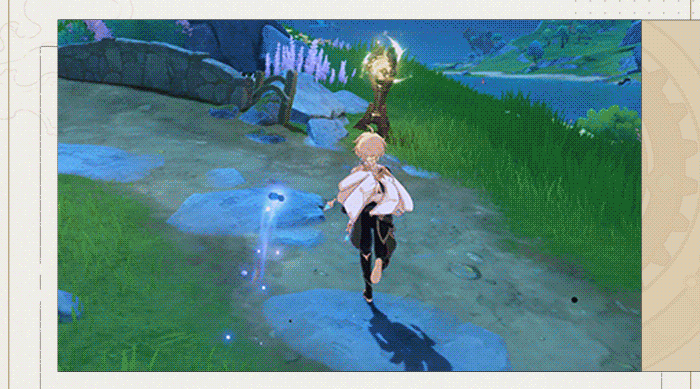 Overload and Disable Clockwork Meka Power
The Pneumo and Ousia energy that you collected can be used against Clockwork Meka enemies. You will be able to overload and disable their power supplies using attacks with the opposite alignment.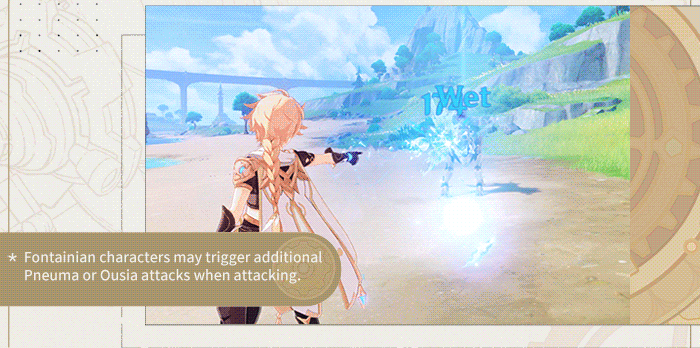 Also, keep in mind that Fontainian characters like Lyney, Lynette, etc., don't need Pneumousia blocks to use Pneumo or Ousia attacks based on their attribute and may trigger additional Pneuma or Ousia attacks when attacking.
Apart from this, these attacks can also efficiently pierce the defenses of the Breacher Primis.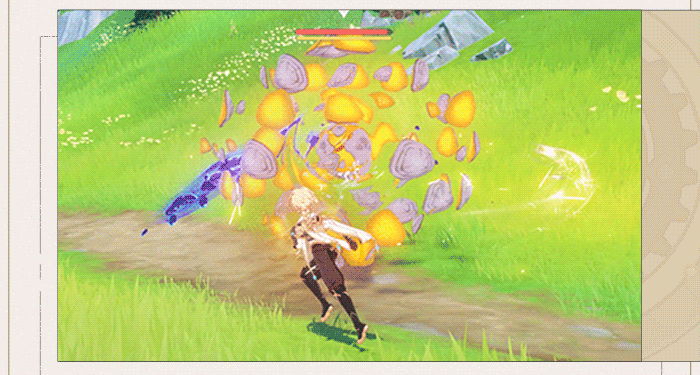 Use of Pneumousia Blocks Under Water
You will also be able to use the Pneumousia Blocks to use Pneuma or Ousia energies underwater, but again most Fontainian characters can use their attacks to trigger energies corresponding
to their Arkhe attribute underwater without the use of Pneumousia Blocks.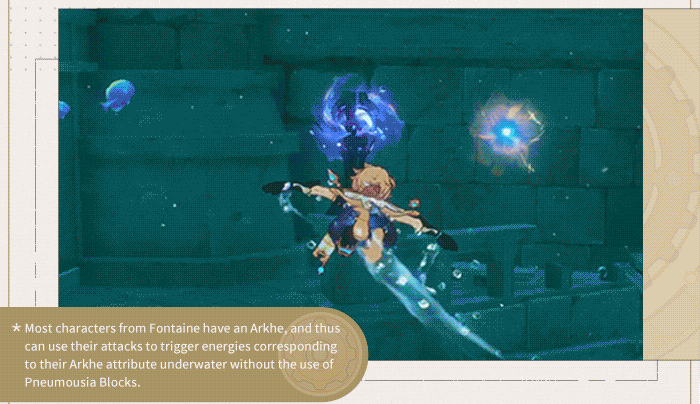 Neutralize Mechanisms Across Map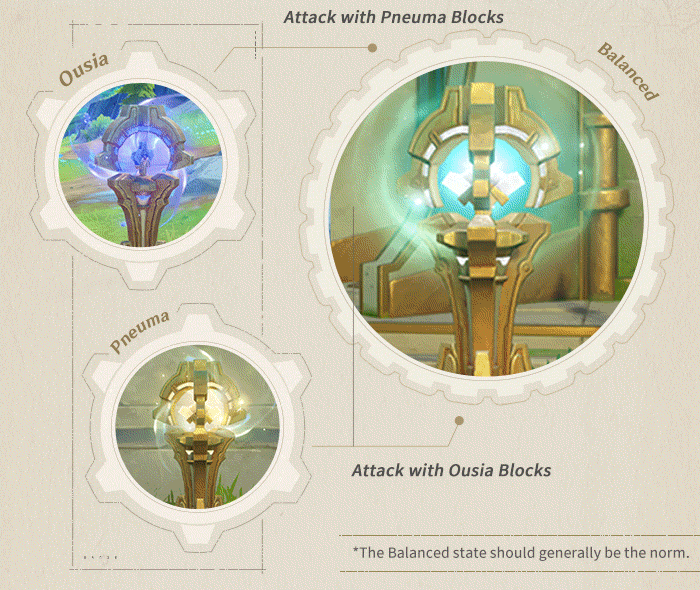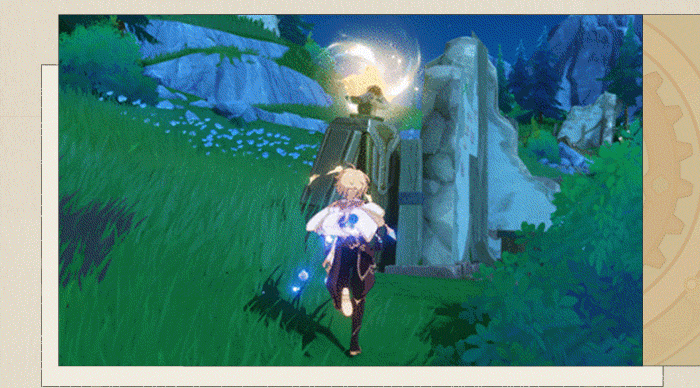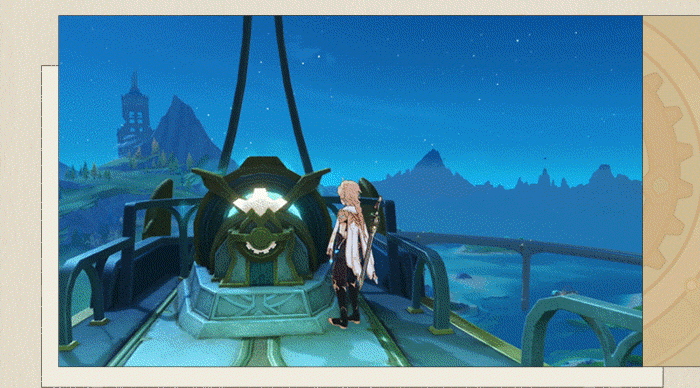 You will find multiple mechanisms across Fontaine in either Ousia or Pneuma state, and you will have to neutralize them by using the opposite energy attack to debuff enemies, unveil chests, or embark on an aerial voyage.