Hideo Kojima's Death Stranding has finally come to PC and players are really happy with the port.
The general consensus is that this port is done exceptionally well, and should be considered a new standard of console ports.
Additional PC features include high frame rate, photo mode, and ultra-wide monitor support.
On top of that, the game is well optimised and it works reasonably well on a various range of machines.
Death Stranding DLSS 2.0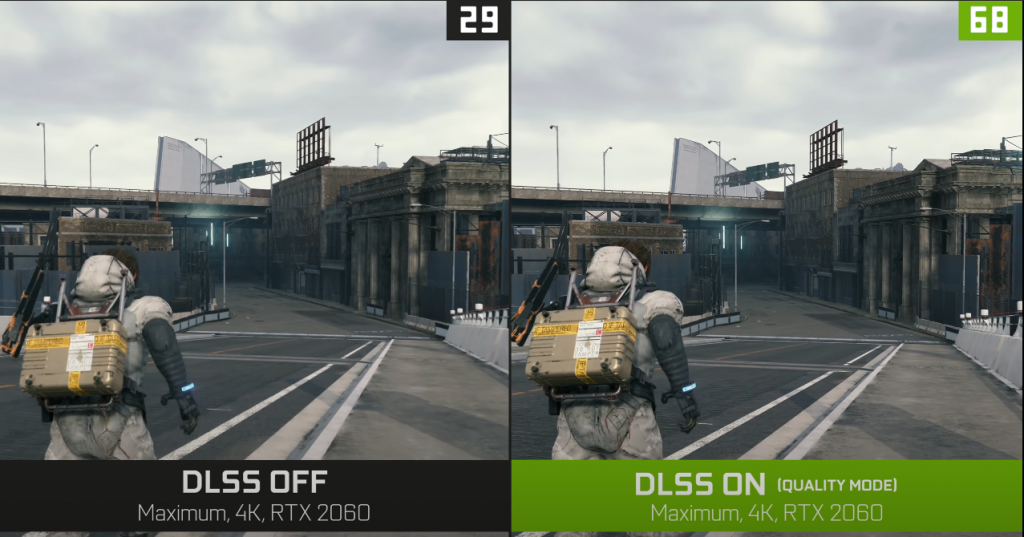 Death Stranding with and without DLSS(Picture: Nvidia)
What really strikes out is Nvidia's DLSS 2.0 technology and its implementation with Death Stranding.
And if we can judge by its effect on Death Stranding, it is a truly revolutionary thing.
Not only that the game looks more beautiful with DLSS 2.0, but it also runs significantly better, with up to 40 frames per second more.
With DLSS there are moments where the upscaling is definitely noticeable, but you are getting up to 4-time performance boost, with minimum negative effects and even better look at sometimes, so many are considered to be a worthy trade-off.
What is DLSS 2.0
DLSS is short for Deep Learning Super Sampling. It is a technology of real-time rendering through AI-based super-resolution: rendering fewer pixels and then using AI to construct sharp, higher resolution images.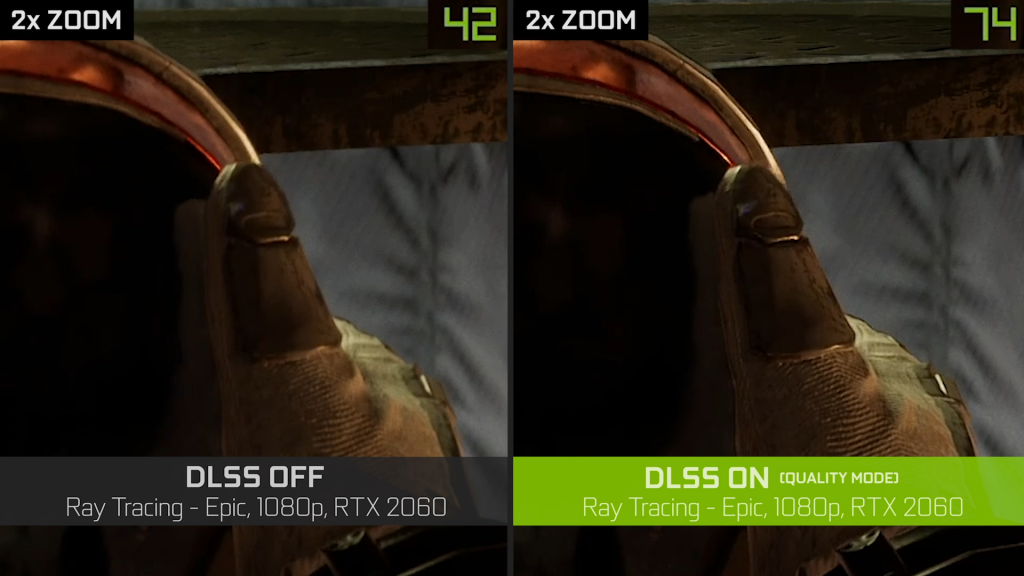 Games work and look better with DLSS 2.0(Picture: Nvidia)
Powered by dedicated AI processors on GeForce RTX GPUs called Tensor Cores, DLSS 2.0 is a new and improved deep learning neural network that boosts frame rates while generating beautiful, crisp game images that in most cases look even better than native resolution.
It gives gamers the performance space to maximize ray tracing settings and increase output resolutions, which is great for players who want to play in 4K resolution.
Will this be the future of gaming? We should definitely wait and see what AMD has to offer with their next-generation of GPUs, but many are considering that a golden era of CPUs is ahead of us.