This weekend plays host to the quarterfinals of League Of Legends World Championships, and many are calling for unexpected combatants Albus NoX Luna to claim that first place victory. And what a glorious achievement that would be. ANX has already made history by becoming the first wildcard team to make it into the quarterfinals stage of Worlds. Of course, then, Albus NoX Luna should be proud of its success so far... but that's not going to be enough. Any team in the same situation would want to do everything in its power to go all the way - and really make a name for itself. So from what we've seen of Albus NoX Luna, does the wildcard team have what it will need to make it to the top? Or is the hype just a matter of coincidence?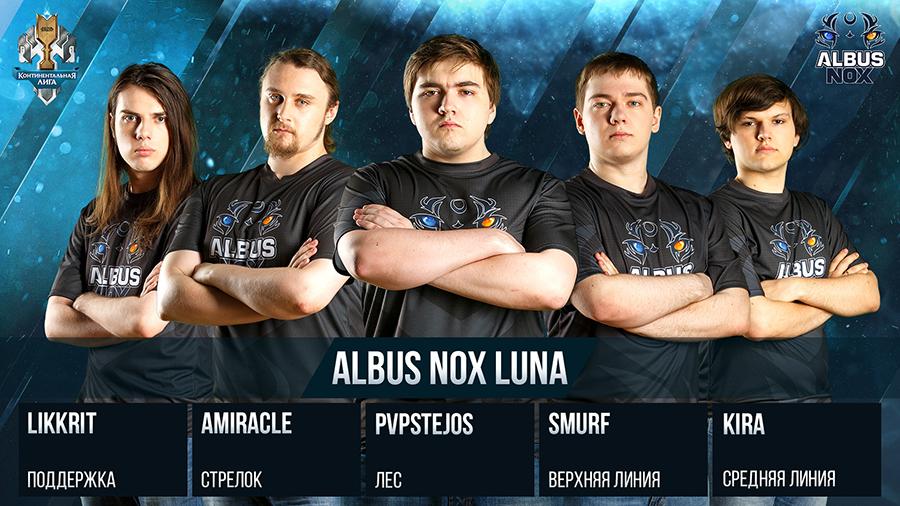 Albus NoX Luna's Unusual Picks
It's common for Wildcard teams to pick out-of-meta characters to catch the more experienced teams off-guard, and ANX is no different in this regard. With examples like Brand support - which is like something straight out of solo queue - Albus NoX Luna has been able to give its opposition something more challenging to encounter. There's an argument that it's this strategy alone that has given ANX an advantage at Worlds, but that's not entirely fair. Many other teams - Wildcards or not - have utilised off-meta compositions, and commonly to no avail. For a team to make non-typical picks for its composition, it has to be good enough with the characters that are chosen to survive; there's a reason they're not often picked, after all. As Kira put it in an interview with Yahoo eSports, however, the team is just playing "like we want". This means there's little a team can prepare for, and so long as ANX is practised enough with a particular comp - well, that could be what gives them the opportunity to survive until the finals.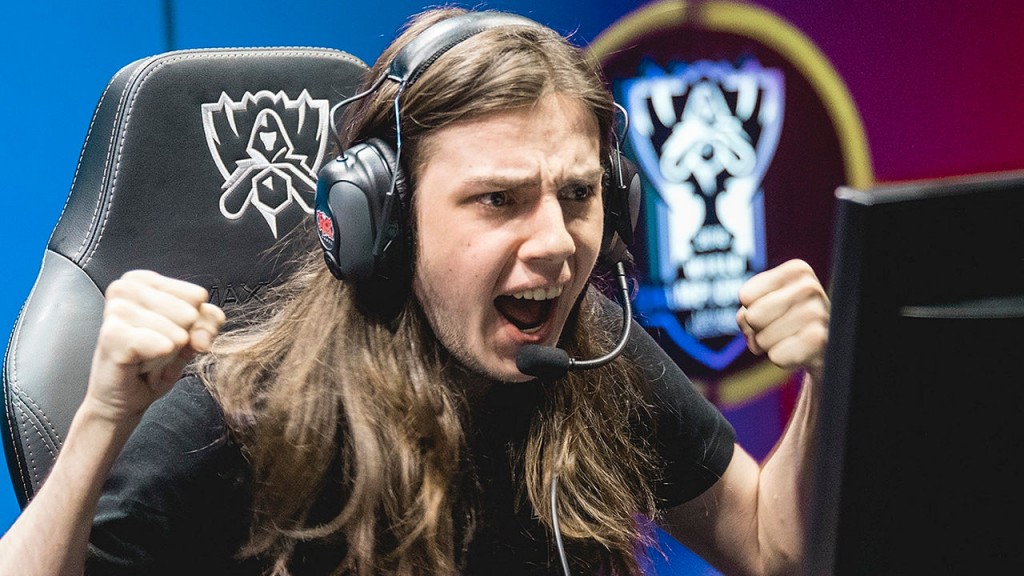 Match History
While we can't take Albus NoX Luna's entire match history into account, we can take a look at its recent matches - or, in other words, the group stage - to find out if it has the composure. Having won 4-3 of its games played it could be safe to assume that it's not the most consistent of the group, but it still placed second beneath ROX Tigers after a tiebreaker - a match played against the very team it lost to in the tiebreaker. The first match was against ROX Tigers, and ANX did lose. But that wasn't going to be a deterrent to the team: after that ANX went on to win four straight games in a row, beating Counter Logic Gaming twice, G2 Esports and even winning its second game against ROX. Just stop to consider that: these aren't inconsiderable teams, ROX is one of South Korea's strongest squads while CLG and G2 are regularly placing top in tournaments and leagues. In fact the ANX streak ended on Day 5 after its gauntlet of second matches resulted in losing to G2 Esports, a fact that the team has attributed to the struggles of having to play three different teams in one day. It's a fair issue to have to overcome, and one that a Wildcard like Albus NoX Luna won't have experience in having to deal with. Had it won that game, however, then there would have been no need for a tiebreaker: it would have topped the league. That alone should say something of ANX's potential in this tournament, and one of the reasons we shouldn't count them out so soon.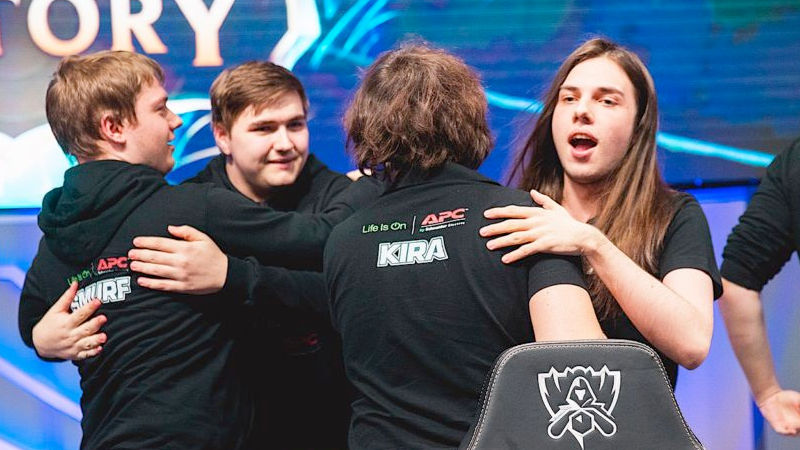 Smart Teamwork, Risky Moves
ANX has been a bit of a confusing one to watch. At times the team is a logical sight to behold, reacting to the match as it unfolds. At other times it is unruly, executing risks that just shouldn't happen at this tier of level. And it seems these risky plays are something that ANX likes to consider important to playing the game. In speaking about his team's match against CLG, Likkrit had said "We don't care about slow games or if something is risky or not, in Russia, we just play the game, because otherwise it's not interesting." That says it all really, and so when one player will run off to solo dragon, demanding his team does something - despite their insistence otherwise - when it pays off that risk seems far more significant than it might've been had it devolved into a teamfight. That, it seems, is currently ANX's magic. But the team is improving and learning to adapt more logically to situations, and to utilise teamwork to a better degree. One such example includes the match it won against ROX Tigers, the number one Korean team. ANX's PvPStejos describes the match on lolesports, claiming that - despite the team's lead - they were getting caught out by ROX's jungler, Peanut. Because of this the team stopped aiming for objectives that could be stolen, and instead focused down the lanes and the inhibitors. "We just stop doing Barons and try and win the game without it," says PvPStejos. "Usually, I'm the main shotcaller. But this game was democratic and everything was decided by the team." It's a powerful combination, then. Knowing when to take risks - and not averse to doing so - is integral for a Wildcare like Albus NoX Luna to succeed, but smart teamplay will ultimately be the only way it can make it to the finals.
Newly Added Pressure
There's no ignoring the hype surrounding Albus NoX Luna now. It is the first Wildcard team to make it to quarterfinals at Worlds, that's an achievement it will now have to live up to. It's an unfair expectation, perhaps, since it isn't a team with the quality of many of the competing pro teams in the tournament, but it's one that everyone wants to believe it. It's a classic story, after all, the underdogs taking on incredible challenges to make it to the top and end up the victories, and however unlikely that might seem both ANX, its fans and practically anyone else tuning into Worlds will be eager to see the Russian team make it. But there's a new problem it has to tackle. With the success it's had in the tournament so far and the hype it's earned from that, ANX now has not only the world watching with bated breath to see what happens, but its opposition too. Next ANX will face H2K Gaming, and compared to the challenges it's faced so far this isn't much more difficult - on paper, of course. But this isn't the group stage. ANX itself has admitted that facing different teams back to back presents different problems, but in facing a single team in a best-of series it is easier to be focused. If that's true of H2K Gaming as well - and, of course, it will be - then it could well be a tougher game to face for ANX. And let's not forget that hype. With ANX's position atop a pedestal, there's no doubting that H2K Gaming will have spent some time looking into its upcoming opponent. The benefit, of course, is ANX's risk-taking and unique picks, making it hard to predict - but if H2K does it homework, it may find a weakness other teams hadn't bothered to look for.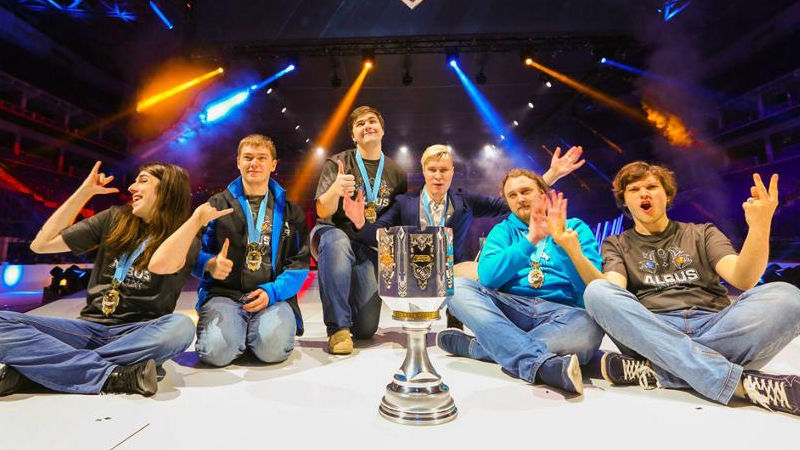 The Future For ANX
Regardless of what happens for Albus NoX Luna, however, there's no doubting that the future looks bright for the team. Even if it fails to make it any further into the tournament - and that would be a shame - it has still made history, and for that it will be recognised. But more than anything, this is now a team that is on many peoples radars - not only the viewers, but potential sponsors and perhaps even organisations looking to purchase the team. Maybe an offer will be made and ANX will move into EU or NA LCS regions and compete on a more significant and visible scale - and with it the greater opportunities that presents. And if not, well then - as PvPStejos puts it in an interview with theScore - it could at least make people consider the otherwise forgotten region of League Of Legends. "It was really strange when you win against the best players in the world," says PvPStejos, "and can compete with them just coming from LCL. After this, I think people will respect our region much more." Whatever happens, Albus NoX Luna will be the name to remember from Worlds 2016.