Madden 21 has a lot of hype built around it, and for a good reason. It builds on features from its predecessors, along with adding new upgrades and improvements.
Thankfully, fans don't need to wait too much longer since it releases worldwide on 28th August, a mere three weeks or so from now. What's more, if you pre-order one of the more expensive editions, you can start playing it on 25th August.
The price differs depending on the edition. The Standard Edition is the cheapest and most basic option, and it goes for £54.99. The Deluxe Edition costs a little more at £69.99, while the MVP Edition is the most expensive at £79.99. More details about them can be found here.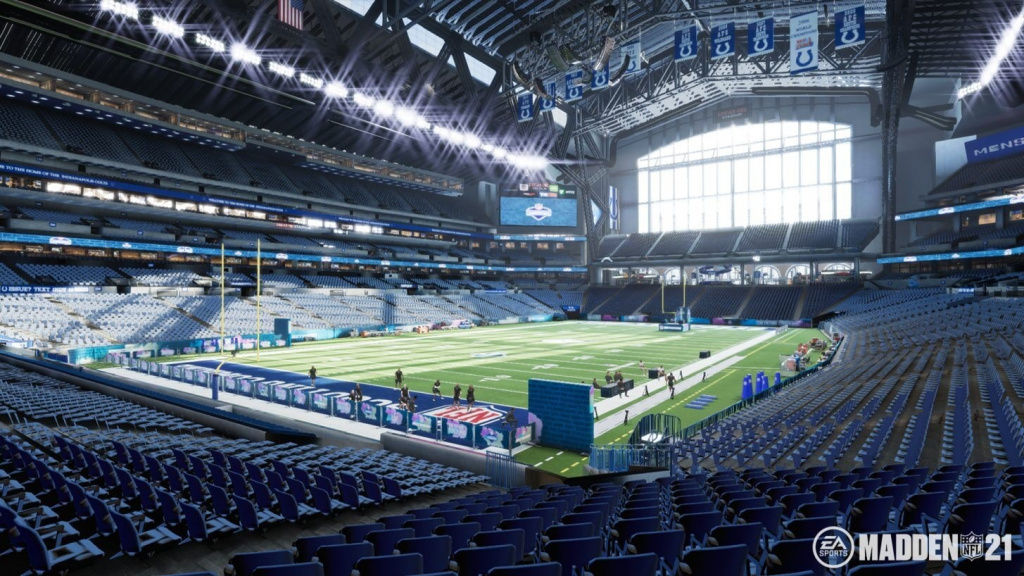 Madden 21 releases later this year (Picture: EA)
Before we dive into the new features, you might want to take a look at the official reveal trailer, which showcases some of the new gameplay mechanics, and of course, the improved graphics.
Madden 21 comes packed with all sorts of new features, and we'll start with some innovative gameplay mechanics that add more control and creativity.
The Skill Stick
The Skill Stick is a new addition to the game, and it adds more precision on either side of the ball. It lets you link together more skill-move combinations to build-up play. It allows you to create more space by making all kinds of different evasive moves like dead-leg and slide hurdles mixed with spins, jukes and hurdles. And of course, it has a new and improved ball-carrier system to make scoring more creative.
But it's not all about offense. The Skill Stick enhances defense too, giving a player more control and responsiveness by doing different pass-rush moves and combos. It also adds more complexity and depth by adding location-based tackling, breakdown tackling, and improved dive-tackling.
Face of the Franchise: Rise To Fame
Beyond that, it also includes a new playable documentary career mode called Face of the Franchise: Rise To Fame. It lets you fully experience the journey from humble beginnings to becoming a hall of fame legend.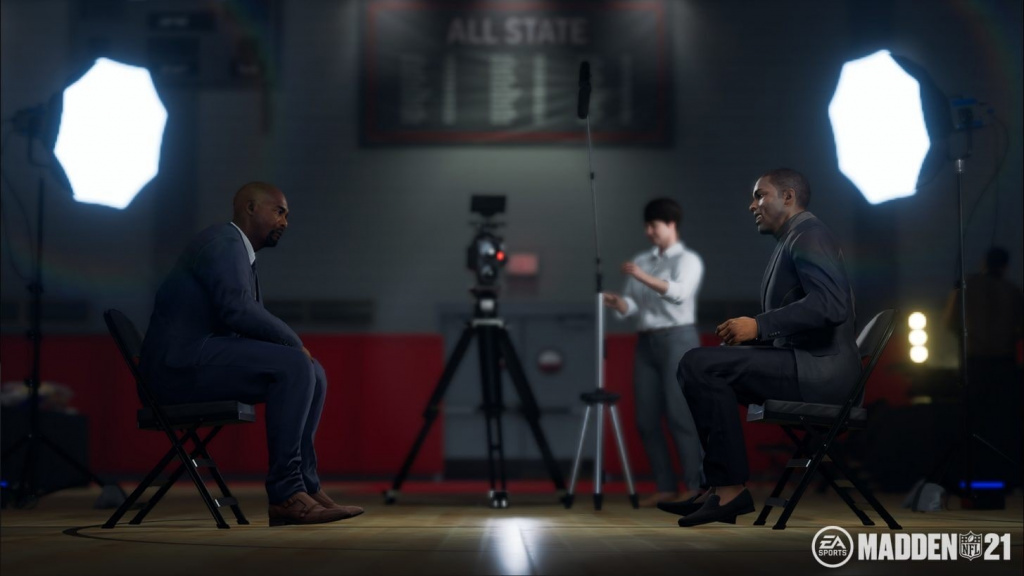 You'll be quizzed by the press (Picture: EA)
Madden Ultimate Team
It wouldn't be Madden 21 without a new season of Ultimate Team. You'll be able to earn rewards to improve your depth chart and build your dream roster.
Live Playbooks 2.0 and Superstar X-Factor 2.0
Madden 21 also updates each NFL teams' playbooks based on new systems and plays they're using in the actual NFL season. Last but not least, it includes more than 50 new Superstar and X-Factor abilities.
So, there's plenty to enjoy, regardless of whether you're a seasoned veteran or a new recruit. And the best part is, it'll be out very soon. Only time will tell whether it's the game-changer to the series that players are hoping for, but it seems like it has the potential.