Despite only releasing upgraded version Mortal Kombat 11 Aftermath earlier this year, NetherRealm has lined-up a second revamped version of the title for Christmas.
Mortal Kombat 11 Ultimate is essentially an upgrade to capitalise on the next-gen console releases in November, although there's some new additions in the package too.
So what's confirmed and what do we know about for Mortal Kombat 11 Ultimate? Here's a full rundown of what to expect.
What is included in Mortal Kombat 11 Ultimate?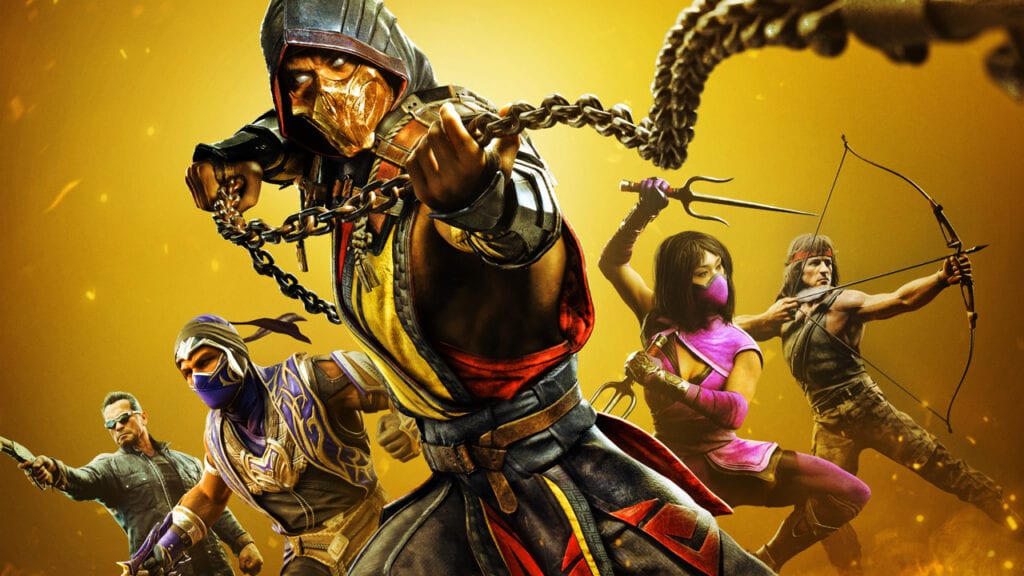 Mortal Kombat 11 Ultimate arrives in November (Picture: NetherRealm/Warner Bros)
The core ingredients of Mortal Kombat 11 Ultimate are:
Mortal Kombat 11 base game
Kombat Pack 1 with Shang Tsung, Nightwolf, Terminator T-800, Joker, Sindel and Spawn
Aftermath expansion with new story campaign and Sheeva, Fujin and Robocop
Kombat Pack 2 with Rain, Mileena and Rambo
How do the next-gen upgrades work?
Current owners of Mortal Kombat 11 or Mortal Kombat 11 Ultimate on PS4 or Xbox One will be eligible to upgrade to their respective next-gen systems in PS5 or Xbox Series X/S.
For Xbox users, this is enabled through Microsoft's Smart Delivery system - which means the next-gen version of the title should download when you insert the Mortal Kombat 11 physical disc into your new console. If you purchased it digitally, a free upgrade should be available in the store.
For PlayStation users, the same methods should apply on your PlayStation 5. You can find out more information however on the PlayStation Support page.
You'll only be able to download the upgraded versions when Mortal Kombat 11 Ultimate launches on 17th November.
But what does the upgrade give you? The new version boasts 4K dynamic resolution, enhanced visuals, improved loading times and cross-generation compatibility for certain multiplayer modes.
Who are the new characters and what fatalities do they have?
Three new characters are set to arrive in Kombat Pack 2, with two from the Mortal Kombat franchise and one a crossover fighter.
Rain
Rain hasn't been a playable character in Mortal Kombat since the franchises's 2011 reboot, later appearing as an NPC in follow-up Mortal Kombat X.
A recently released gameplay trailer showcases one of his fatalities, showing him conjure a water blade which splits the opponent into pieces.
Mileena

Mileena is finally stepping into Mortal Kombat 11(Picture: Warner Bros)
After much pestering on social media by fans, Mileena is finally set to join Mortal Kombat 11 - being a regular staple in the franchise who was last playable in Mortal Kombat X.
Details on her move-set are yet to be released, but we'll update this page when more information around her friendship and fatalities are available.
Rambo

Rambo steps into the ring (Picture: Warner Bros)
Following in the footsteps of past 80s action hero crossover characters Robocop and Terminator, Rambo is set to make his Mortal Kombat debut with Kombat Pack 2.
Unlike The Terminator which used a soundalike of Arnold Schwarzenegger, Rambo is actually voiced by Sylvester Stallone in MK - with many cheesy catchphrases in tow.
We will update this page when more information on Rambo is released.
Are there any pre-order bonuses for Mortal Kombat 11 Ultimate?
If you preorder Mortal Kombat 11 Ultimate, you'll receive the Time Warriors Skin pack upon release - including new character variants "Dark Web" Noob Saibot, "HCF" Liu Kang and "Blood Moon" Skarlet.

(Picture: Warner Bros)
When does Mortal Kombat 11 Ultimate and Kombat Pack 2 release and how much are they?
Mortal Kombat 11 Ultimate will release on 17th November on PlayStation 4, Xbox One, Nintendo Switch, PC, Stadia and next-gen platforms Xbox Series X/S and PS5.
Mortal Kombat 11 Ultimate will be priced at $59.99/£49.99 across all platforms, with preorders starting from 15th October.
Current owners of Mortal Kombat 11 will be able to preorder Kombat Pack 2 for $14.99/£11.99.