English actress Phoebe Waller-Bridge will star opposite Harrison Ford in the forthcoming fifth instalment in the Indiana Jones franchise. 
Waller-Bridge is best known for writing and starring in acclaimed sitcom Fleabag, while she's currently working on a TV adaptation of Mr. & Mrs. Smith opposite Donald Glover. Her Indy role is currently unspecified, but it won't be the first time she's worked on a Lucasfilm project, as Waller-Bridge played L3-37 in Solo: A Star Wars Story.
In the same announcement, Lucasfilm also stated that "the inimitable John Williams will return to score the film, continuing a musical journey which began 40 years ago with Raiders of the Lost Ark."
Steven Spielberg directed the first four Indiana Jones movies, but this time produces, together with longtime collaborators Kathleen Kennedy and Frank Marshall. Instead, James Mangold – whose previous credits include Walk the Line, Logan, and Ford v Ferrari – will be cracking the proverbial whip on set.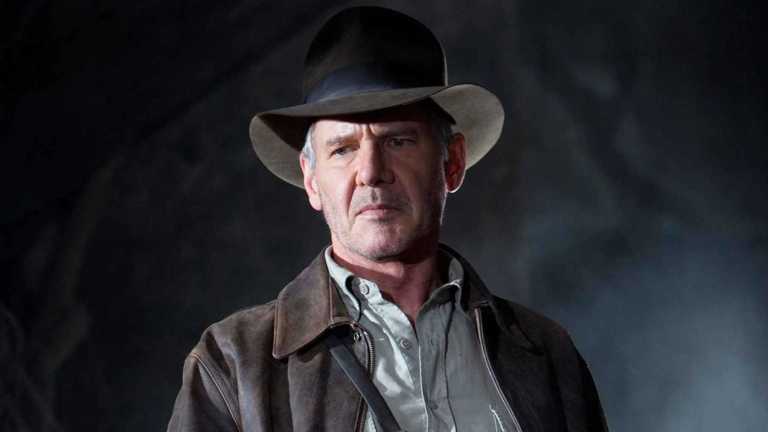 (Picture: LucasFilms)
Mangold had this to say about the announcements: "I'm thrilled to be starting a new adventure, collaborating with a dream team of all-time great filmmakers. Steven, Harrison, Kathy, Frank and John are all artistic heroes of mine. When you add Phoebe – a dazzling actor, brilliant creative voice, and the chemistry she will undoubtedly bring to our set – I can't help but feel as lucky as Indiana Jones himself."
Indiana Jones 5 is set to hit screens July 29, 2022, though expect that title to change before then.
Feature image courtesy of AP / Paramount Pictures.