Battlegrounds Mobile India 1.8 update released a few days ago bringing plenty of new exciting content to the game, including Livik: Aftermath theme mode, Automatic Marking, Place Name and Automatic Parachuting etc.
A few days after this update, a brand new ranked season has also begun in BGMI, resetting the ranks of all the players, and Royale Pass Month 7 has also become available. Players can complete various daily and weekly missions to earn RP in order to level up and earn rewards.
BGMI Royale Pass M7 rewards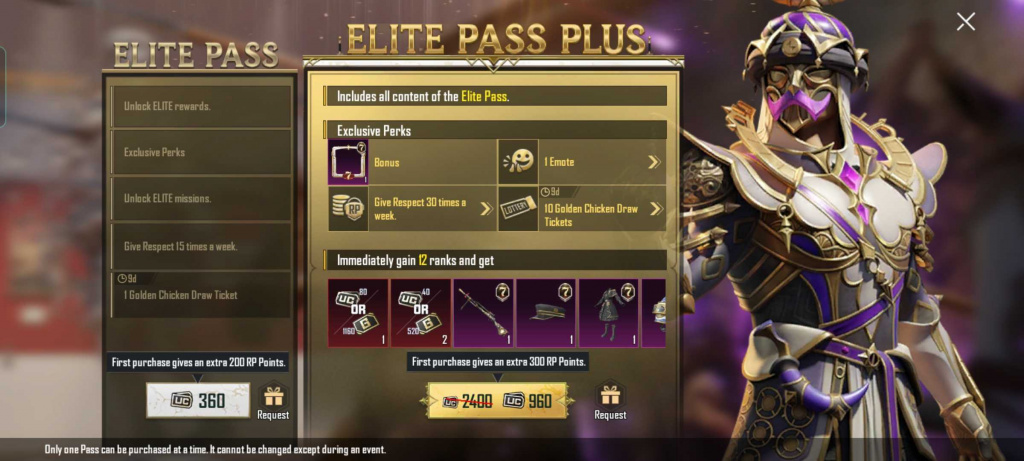 Battlegrounds Mobile India Elite Royale Pass Month 7 costs 360 UC, while the Elite Pass Plus version can be bought for 960 UC. If you don't want to spend your money at all, you can still grab free rewards from the pass.
Here is a list of all the premium and free rewards that you can get:
RP level 1 - Supply Crate Coupon Scrap (free reward),Goth Aviator Set and Midnight Lantern – DP28
RP level 5 - Mission Card M7 (free reward) and Goth Aviator Cover
RP level 10 - Gold Porcelain Helmet
RP level 15 - RP Badge (M7), Golden JadeStun Grenade and Dislike Emote (free reward)
RP level 20 - Crystal Egg Ornament and Aquaflare Parachute (free reward)
RP level 25 - Orange Jumpsuit Outfit (free reward) and RP Badge (M7)
RP level 30 - RP M8 60 UC Voucher (free reward), Gold Porcelain 2-SeatMotorcycle and Desert Warrior Emote
RP level 35 - Will of Steel – UZI (free reward) and RP Badge (M7)
RP level 40 - Golden Jade – M16A4
RP level 45 - Desert Warrior Mask
RP level 50 - Desert Warrior Set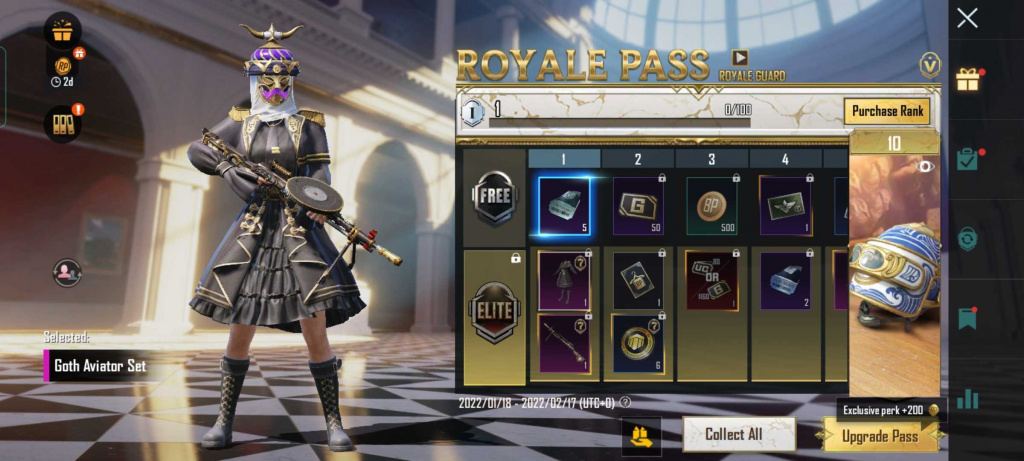 BGMI Royale Pass M7 end date
Battlegrounds Mobile India Royale Pass Month 7 will run for a month, and as per the date mentioned in the RP section of the game, it will end on 17th February.
So, make sure that you max it out before it ends, as all the above-listed rewards will get unavailable after that, and you will have to purchase the next one by spending UC again.
Don't forget to check out our dedicated BGMI section filled with guides, news, esports and much more for the franchise.
Featured image courtesy of Krafton.