This month will be a great celebration for the entire PUBG community, as while all the content for the 3rd-anniversary update of its mobile version was recently announced, the developers have great things in store for the PC and console versions.
This is because this 23rd March is also four years since PUBG was launched, for which Krafton, Inc., the developers of the battle royale, has decided to announce part of what it has prepared to celebrate another year of success in this famous title.
PUBG 4th Anniversary: Dates and Rewards
From 18th to 24th March, players will be able to get multiple rewards within the game by fulfilling various objectives, such as playing PUBG for 4 hours, accumulating 4 kills, playing 4 games or finishing in fourth position.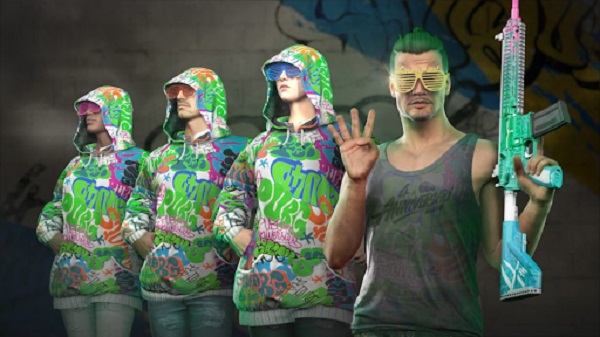 (Picture: Krafton, Inc.)
Among the main rewards are an urban skin for the M416, one of the legendary weapons of the game, as well as a hoodie.
In addition, by fulfilling any of the above objectives between 25th and 31st March, players will get an anniversary's victory emote.
PUBG 4th Anniversary: Global Contest
Finally, the developers have announced a new global contest in which, following the urban theme of the event, players will be able to send their captures of the game with one of the winning works of their graffiti contest through social networks.
To participate, those interested must share their capture on Twitter, Instagram or Facebook with the hashtag #PUBG4thAnniversary, specifying their nationality within their entry.
This contest will be open from today until the 31st March, while the winners will be presented through the official channels of the game, and will also receive 1000 G-Coins in their accounts for having been chosen among the best.
"We hope these events contribute to honouring the game that you have helped create and grow. We have no words to thank you for how much you have put into this little independent game and the effort you continue to put into it after 4 impressive years.
We take great pride in enjoying this extraordinary community. But, even though 4 years have passed, this has only just begun!" - The PUBG Team