Spacestation Gaming managed to beat Ninjas in Pyjamas in the Six Invitational 2020 final
Ubisoft has also announced they're changing the format for the Pro League moving forward
Spacestation Gaming's win lands them a majority share of a $3 million prize pool
Taking place in Laval, Canada, Ubisoft staged the biggest Six Invitational final yet between Spacestation Gaming and Ninjas in Pyjamas – with the former winning the largest share of the $3 million prize pool.
It wasn't an easy victory though. While Spacestation Gaming came into the match one map up after winning the quarter and semi-finals, Ninjas in Pyjamas managed to pound on the pressure by winning the first two maps.
It looked set for an NiP win as they took the first four rounds of the third map Clubhouse, only for Spacestation Gaming to pull off an impressive comeback to take it 7-5.
The fourth map Bank was less closely fought, with Spacestation Gaming managing to secure a 7-3 win to take the Six Invitational 2020 trophy.
It's a key win for Spacestation Gaming, marking the first time a North American organisation has won the tournament since its inception in 2017.
Prior to the Six Invitational, Ubisoft explained how it's changing the format following the Pro League XI, which concludes 16-17 May in San Paulo, Brazil.
Following this date, a new format will see focus switch to four main regions; North America, Latin America, Europe and Asia-Pacific.
These four regions will feed into the global ranking structure and will be separated into four quarters, with each quarter concluding with a Major tournament where the top four teams from each region compete against one another in an international tournament.
The fourth quarter will see each region have their own regional finals, with the top teams qualifying for the Six Invitational in February 2021.
You can check out the roadmap below.

The esports roadmap for 2020 (Picture: Ubisoft)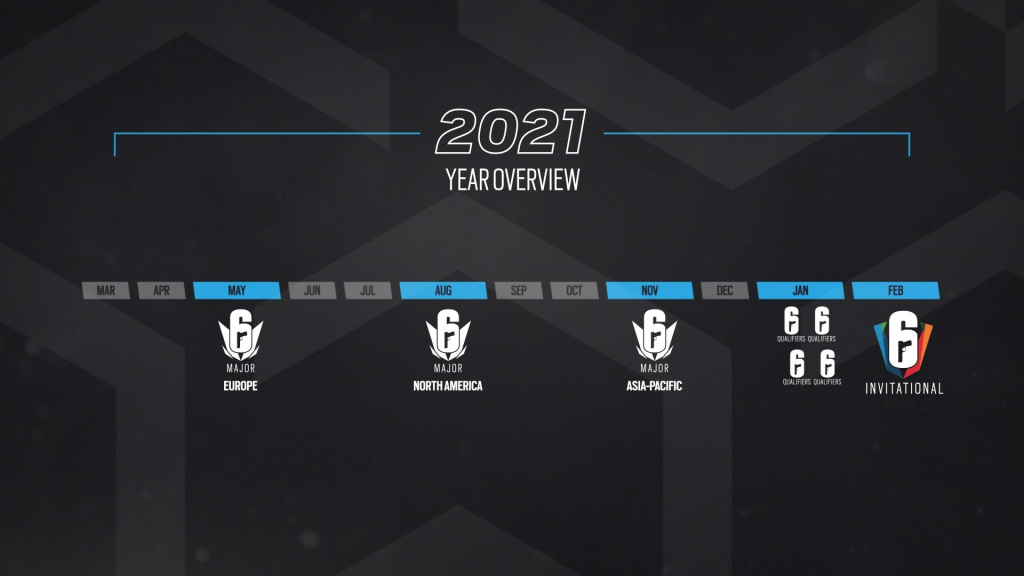 The plan for 2021 (Picture: Ubisoft)