Team Vitality has confirmed numerous moves within its Rainbow Six Siege roster, releasing Lucas "Hungry" Reich.
While it was reported Fabian "Fabian" Hällsten and Daniel "Goga" Romero were set to be entirely dropped from Vitality's roster, the organisation has since confirmed they have been moved to substitute positions. 
The only person who has been dropped is Hungry, who joined the team back in December 2019. 
Joining the starting line-up in their place is Axel "Shiinka" Freisberg, Nicolas "P4" Rimbaud and Medhi "Kaktus" Marty, alongside new manager Robin "Robz" Planus. Shiinka and P4 join the ranks from Tempra Esports, while Kaktus previously played for RAMS.
Hey Guys, since the cat is out of the bag, @Gogaqt@FabianHallsten and myself have been dropped from Vitality. Biboo and Risze had the idea to continue as a full french roster and Vitality supported their idea. [1/2]

— Hungry (@Hungry_R6) March 16, 2021
The sudden switch is a surprise considering the European League 2021 season starts in two days on Thursday 18th March, with it unclear how much time the new roster has practised together.
The benching of Fabian and Goga will also be disappointing for Siege veterans, with both players part of the G2 roster which went onto become one of the best in the game's history. They won both the 2018 and 2019 Six Invitational and multiple Pro League titles.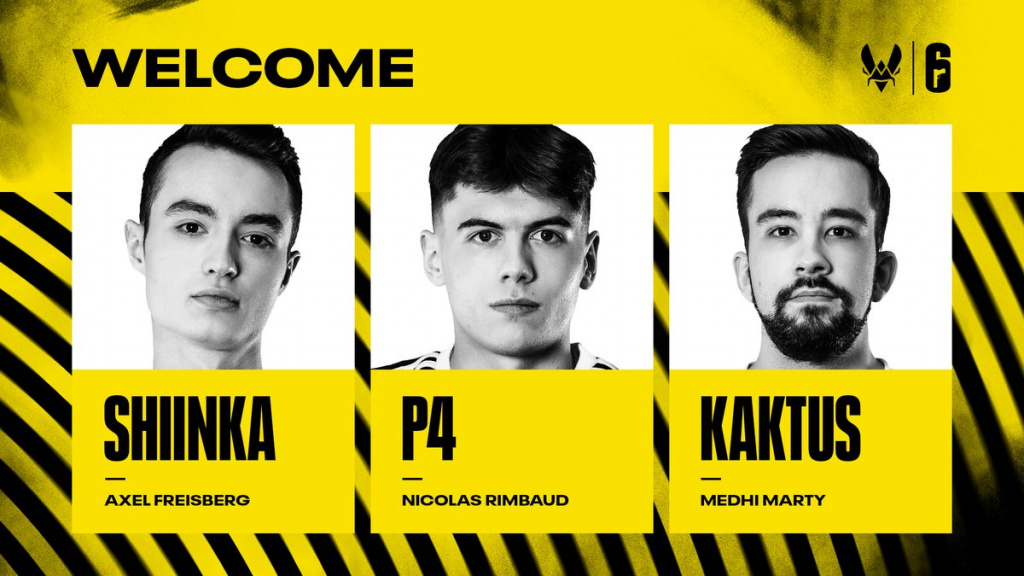 The new additions to Vitality (Picture: Twitter) 
Team Vitality's performance over the past year however hasn't lived up to expectations, placing ninth in the European League Stage 2 and sixth in Stage 1. 
Team Vitality Rainbow Six Siege roster 
Axel "Shiinka" Freisberg
Nicolas "P4" Rimbaud
Medhi "Kaktus" Marty
Bastien "BiBoo" Dulac
Valentin "risze" Liradelfo