Survival RPG Valheim is without a doubt currently the biggest gaming story of 2021.
What started as a small experimental indie project quickly exploded into a game bought by more than two million people, a game which holds firmly the 3rd place on the list of most played games this February on Steam, right behind Dota 2 and CS:GO.
Hundreds of thousands of people are playing the game at any given time, something developers at Iron Gate Studio could not even dream of happening.
The game offers six distinctive biomes to explore, with vast numbers of different enemies and bosses to fight, resources to collect, and items to craft.
Many players have already invested hundreds of hours into the game, but no matter how much fun you have, eventually, the game will need new content in order to stay fresh.
Thankfully, the game is in Early Access and for 2021, devs have plans to bring many new features and content into the game.
Currently, Iron Gates, which consists of only 5 people, is focused on fixing bugs and other issues, but once they are comfortable enough with the state of the game, they will start rolling out content updates.
They've released an Early Access roadmap with the game's EA launch, but recently, talking to PC Gamer, they have revealed more concrete details on what can we expect to see in these updates.
They are planning to release 4 content updates throughout 2021, and each one will focus on different things.
Valheim Content Update 1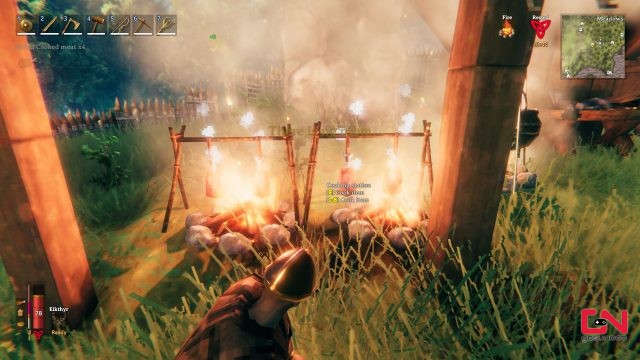 More cooking options are coming soon (Picture: Iron Gate)
The first update, which we can expect to see released in the upcoming months, is called Hearth and Home, and as the name suggests, it "will focus on the house building aspect of the game."
Henrik Törnqvist, the co-founder of Iron Gate Studios, reveals that this update will add new building pieces, more food recipes (and probably more seeds for your farm), and more things in general to "do around the house".
Valheim Content Update 2

Will this update be focused on the Mountains biome? (Picture: Iron Gate)
The second content update for Valheim will probably arrive in early summer of 2021.
This one is named Cult of the Wolf, and Iron Gate explained that the focus of this one will be on exploration, combat, and "hopefully some new fun and different encounters".
This probably means that we can expect to see new types of enemies with this update, but maybe also some changes to the Mountain biome, where wolves of Valheim can be found.
Valheim Content Update 3

Ship customisation will become available with Update 3 (Picture: Iron Gate)
The third update is probably slated for autumn 2021. The name of this update is Ships and the Sea, and it will be focused on the Ocean biome, which seems a bit underwhelming compared to other biomes.
When this update launches, players will be able to customize their ships, but more importantly, developers will add more stuff to the ocean biome, but they didn't reveal what kind of things will be added.
Valheim Content Update 4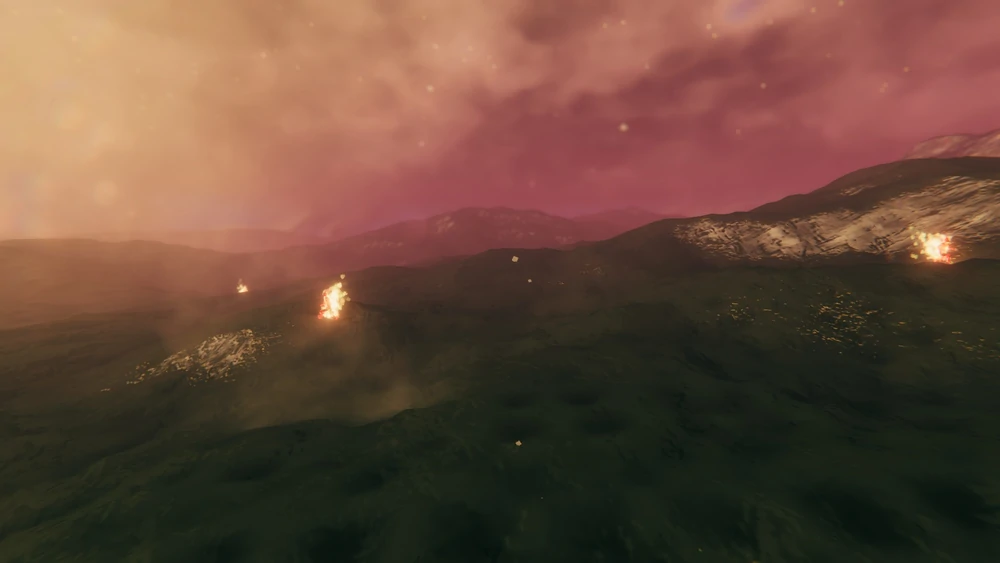 There are several currently undeveloped biomes in the game (Picture: Iron Gate)
The fourth and final Valheim Content Update in 2021 will add a brand new Biome to the game.
Valheim currently has six playable biomes, but the goal for the fully completed game is to have 9 unique biomes.
There are currently traces of the remaining 3 undeveloped biomes in the game: Deep North, Ashlands and Mistlands.
Valheim Content Update 4 will add Mistlands to the game, along with new enemies, new resources, new items, new locations, and of course, a brand new Boss, with a possibility of even adding mini-bosses.
We can expect the Mistlands update to be released near the end of 2021.
For which of these content updates are you excited the most?