It's 7:00 am and Baybay just got done screwing 100 Thieves to help FaZe Clan win the Valorant Challengers 3, earn ,000, and qualify for Masters in style, where they'll compete against the best of the best in North America.
FaZe, who raised skepticism after forming a squad mostly comprised of former Overwatch League pros has slowly but surely cemented itself as a top Valorant org over the last few months, with this victory serving as a testament to their growth.
While there wasn't much at stake other than prize money, with both FaZe and 100 Thieves already qualified for Masters alongside Luminosity Gaming and Gen.G Esports, tournament finals are something neither player wants to lose.
With the aforementioned in mind, Andrej "Babybay" Francisty took matters into his own hands with an aggressive and flashy Jett playstyle that netted him an insane Average Combat Score (ACS) of 347 across both maps.
From the 100T camp, the newest member of the roster, Ethan Arnold, capped off a strong tournament debut, being the sole player from his team that could match FaZe's fragging, ending with a 252 ACS with 36 kills, 4 first kills, and an impressive 33% headshot accuracy.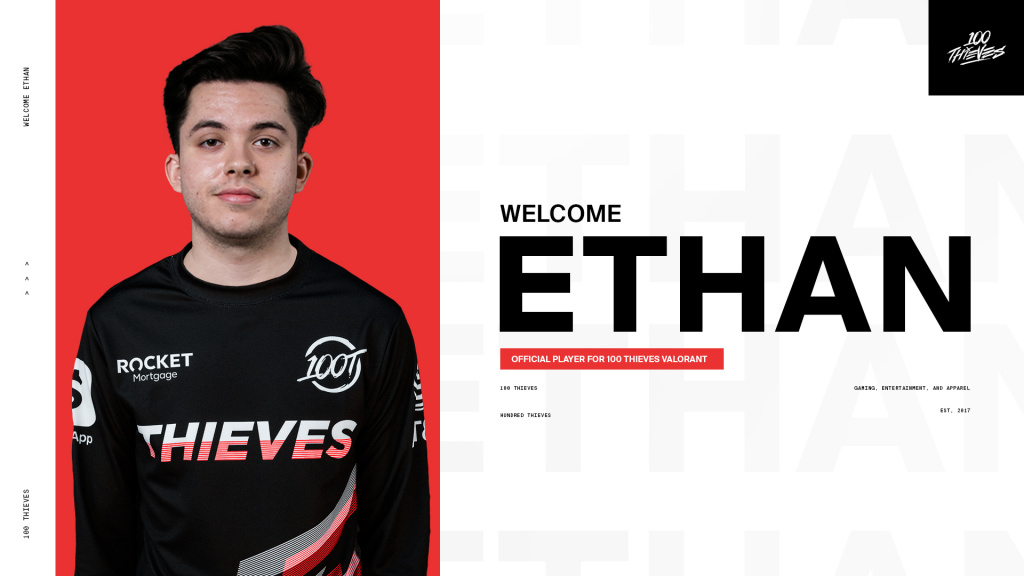 (Image: 100 Thieves)
100 Thieves will be eager to get revenge once Valorant Masters North America kicks-off this upcoming 11th March.