Update:
This article was updated with a response from Riot Games' PR & Communications Manager for MENA, Luciano Rahal.
As many as six teams have been disqualified from the Strike Arabia, a tournament that covers the Middle East and North Africa and offers a last-chance qualifier into the end-of-year Valorant Champions event after it emerged that some of their players had been playing from Palestine.
The State of Palestine is not included in the 14 countries eligible for the event, and players residing there are banned from participating in any Riot backed events.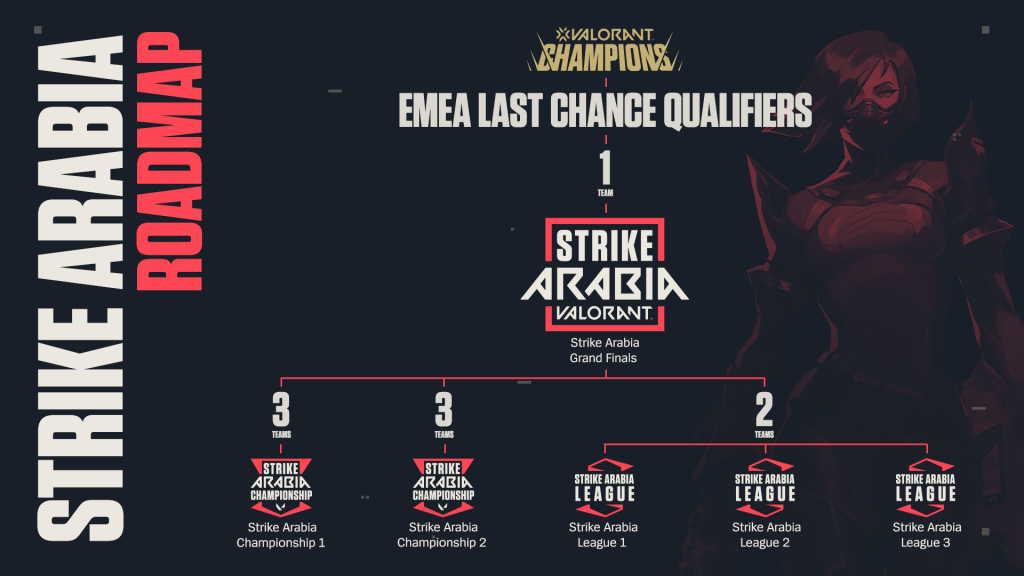 Strike Arabia gives teams from the Middle East and Africa a chance at a spot in the Valorant: Champions tournament. (Picture: Riot Games)
The affected teams include Valorant's First Strike Levent and Egypt champions, JO Esports, with one of their player's, Baha "B4HA" Yosef, admitting that he was playing from Palestine although he holds Jordanian residency and passport, a fact common for many people who live in the country.
It is believed that a number of teams were disqualified from the event for various infractions. All are however welcome to compete in future tournaments, provided they do not break the rules.
Riot Games' PR & Communications Manager for MENA, Luciano Rahal, speaking to GINX, said that "several complaints" were made by teams regarding suspected rulebreaking and while it was disappointing for those residing in Palestine, the rules had to be enforced.
Suggestions that geopolitical concerns were the reasoning behind Palestine's exclusion were untrue claimed Rahal, but rather server infrastructure, population and other logistical concerns were factored into what countries will be eligible for Strike Arabia.
Rahal said: "In a region of over 20 countries, with different server points, we can not always ensure competitive integrity[...] When it came to Strike Arabia we made very clear everyone that these are the current thirteen countries we were going to work with."
"We just added Libya to Strike Arabia, and we are hoping by Season 2, Palestine will be there along with three other countries from the region."
Strike Arabia is split into two or sometimes three regions depending on the tournament format: GGC & Iraq, North Africa and Levant & Egypt.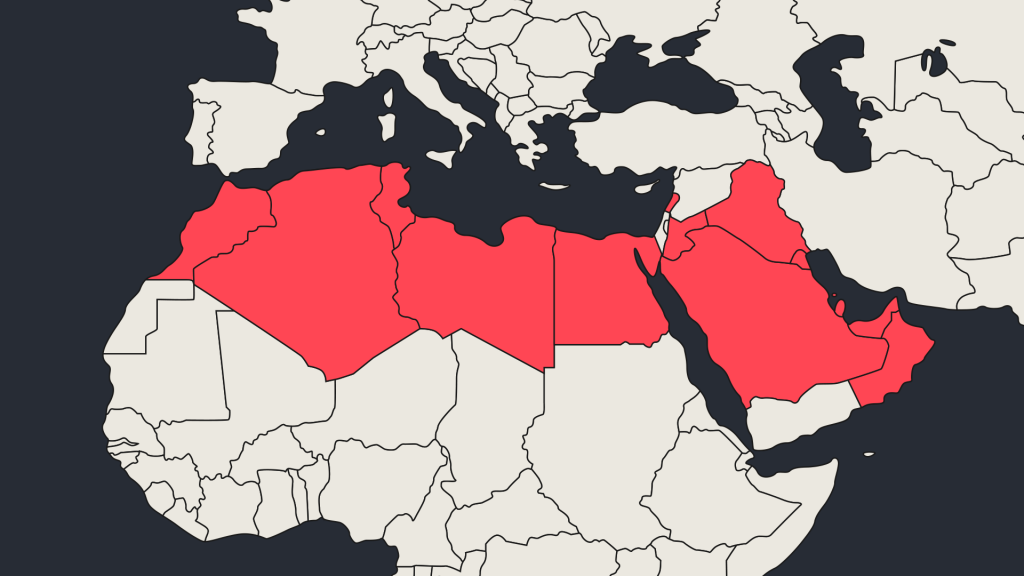 The State of Palestine is not included in the list of 14 countries eligible to play in the Strike Arabia tournament. (Picture: Riot Games)
The latter, Levant & Egypt, contains just three countries: Jordan, Lebanon, and Egypt but excludes Palestine, Syria, and Israel. Players residing in Israel can, however, compete in the European circuit.
While the Strike Arabia rules state that two players in any team can be from another eligible MENA region, they must be within the 14 listed countries.
The State of Palestine is recognized by the United Nations and 138 UN members but not at all by other countries such as the United States, or only partially, such as the case with the United Kingdom who recognises Palestine as a state, but only with non-member observer status, rather than full membership, at the United Nations. 
The road to Palestinian statehood and self-governance is too long and complicated story for this article, and one that very likely won't be resolved any time soon, but that fact isn't going to stop B4HA from competing, in the hours after his team's disqualification he spoke defiantly of his intention to continue.
Tweeting, he said: "In the next qualifier[...], nothing will stop us from showing our talents and hard work."