Valorant Champions is taking a break today, with the action in Berlin set to recommence tomorrow with the eagerly anticipated semifinal match-ups which will see Acend face Team Liquid, and KRÜ Esports go up against Gambit.
But while Valorant Champions is on break, the developers, Riot Games, doesn't appear to be, announcing a number of changes coming to Valorant Champions Tour next year, as well as new national leagues, increased support for third-party tournament organisers, an improved Game Changers, and increased competitive options for casual players.
Valorant Champions Tour 2022 - format
The basic format remains intact but condensed with the first Valorant Challengers events kicking off in February, and Valorant Champions taking place in September.
Challengers sees the biggest format changes.
This year's format was considered overly long and offered up many games, if not of low quality, then of unimportance, with many dubbing them "qualifiers, for qualifiers, for qualifiers."
In 2022, teams will compete in open qualifiers before moving to, previously unseen, league style play, a Challengers Finals will take place and successful teams will earn a spot at the returning Valorant Masters events, of which there will be two, one in April and one in July.
The Last Chance Qualifier will take place in August, before the Valorant Champions event in September.
The number of spots available in Challengers, Masters, and Champions was not revealed, nor were the locations of the LAN events.
Valorant national leagues start in Europe
In an attempt to cultivate a thriving pro-am scene, Riot Games announced the creation of national leagues.
In a similar vein to that seen in their MOBA title, League of Legends, which has national leagues across the world, Valorant will get national leagues in 2022. 
Starting in Europe and with plans to expand further, while no countries were mentioned, national leagues are likely to appear in Spain, France, the UK/Ireland/Nordics, Germany, and possibly Turkey.
More support for third-party tournament organizers
When Valorant Champions wraps up in September it will not be lights out on the esport. Riot is promising more support for third-party tournament organizers; giving new and established teams the ability to compete, retool their rosters and keep the money coming in through prize pools.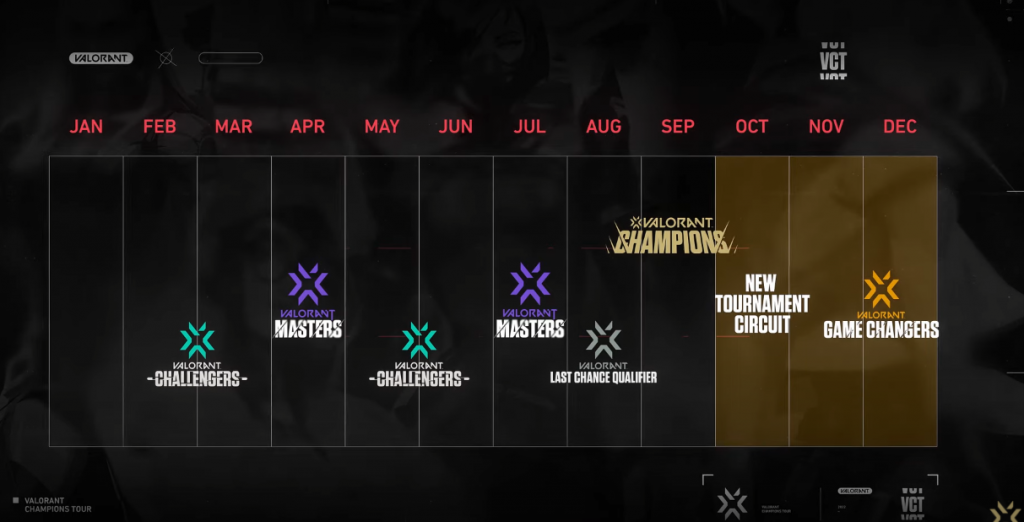 The likes of the Red Bull Home Ground tournament will likely return and it appears that is just the start of it.
Valorant Game Changers
Game Changers is also expanding in 2022 and it looks to be getting an event, and time in the calendar, to truly showcase the abilities of women Valorant players.
Events will take place throughout the year with the best teams getting a place in a finals event which is scheduled to take place in the Valorant Champions Tour off-season.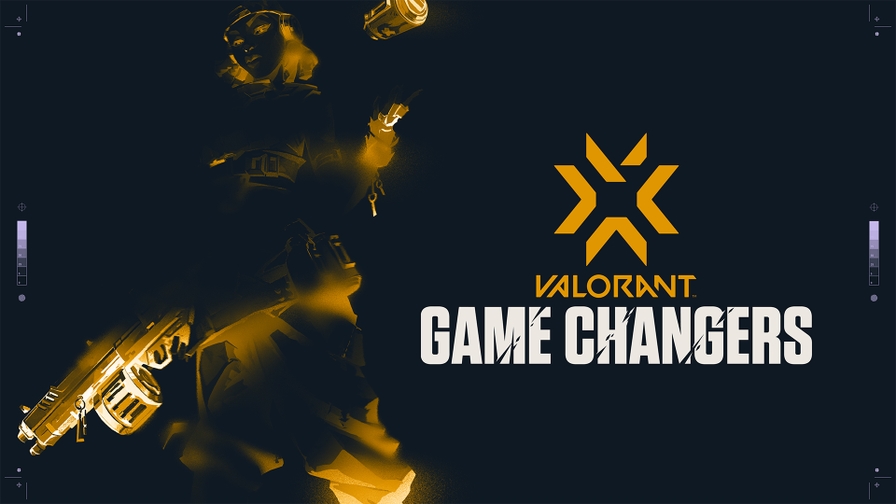 Little other information was shared but expect to hear more in the new year.
Enjoy Valorant Champions, and remember to check back with us for all the latest Valorant news and guides!
Featured image courtesy of Riot Games and Getty Images.