Valorant's latest skin collection sees two previous collections, Sovereign and Forsaken, collide thus, Tethered Realms.
The skin collection which includes skins for the Vandal and Operator doesn't fuse the skins together as such but takes cues from the worlds designed by the art team that subsequently inspired the skins.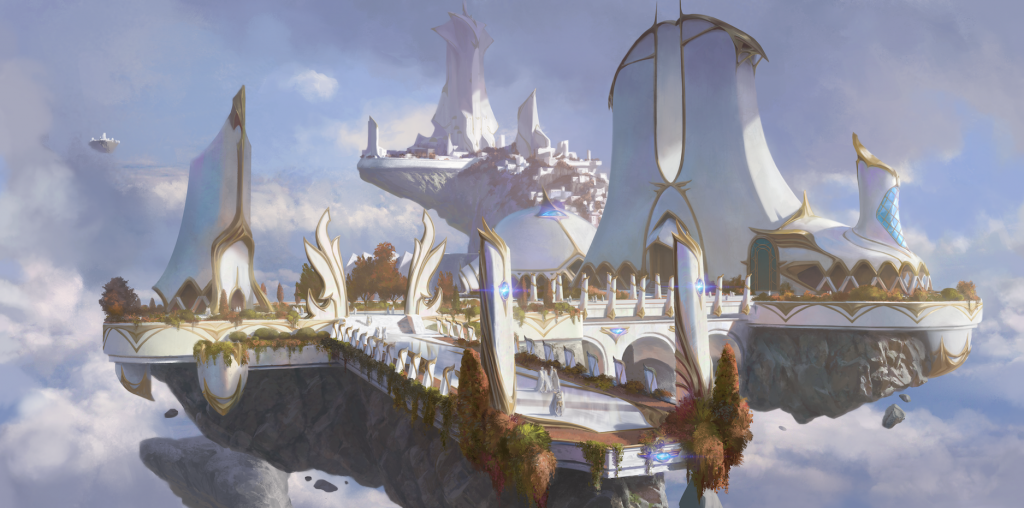 The world that inspired Sovereign. (Picture: Riot Games)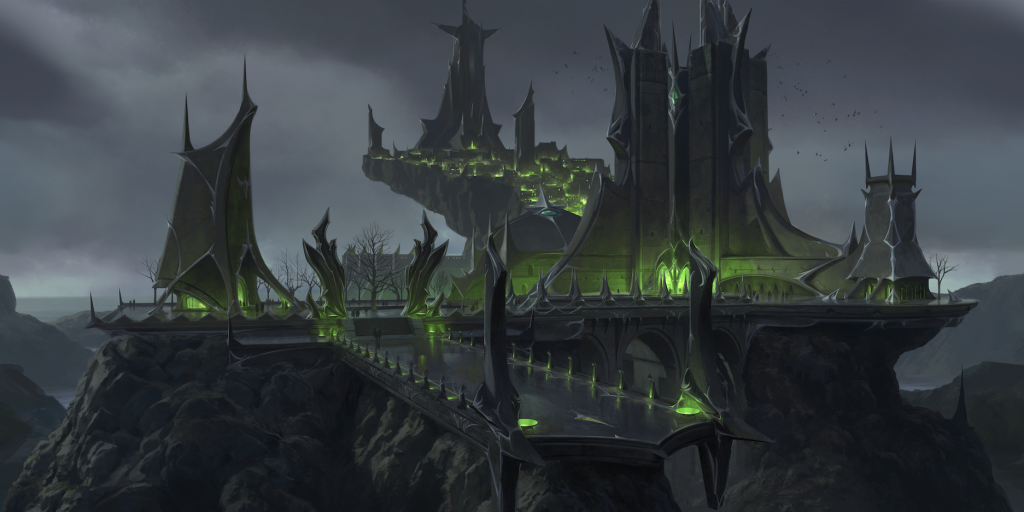 The world that inspired Forsaken. (Picture: Riot Games)
The result is a Winterwunderland-esque globe with heavenly whites and corrupt greens making for a stunning contrast.

(Picture: Riot Games)
"The idea of the worlds of Tethered Realms really pulls from the classic juxtaposition we see of good vs. evil in storytelling," said Sean Marino, Premium Content Ard Lead on Valorant. "We wanted to depict two identical worlds: one divine and one corrupt, taking inspirations from IPs like Diablo or Darksiders, and even Destiny, in the way they play with Light and Darkness."
Tethered Realm's melee skin is also unique to Valorant, changing the usual knife to knives, offering a dual-wield option (gameplay-wise it is the same). 
Marino says this will be the first "slow step" towards more ambitious transformations in the future.
The skin bundle contains skins for:
Vandal
Operator
Ghost
Guardian
Prosperity & Demise (melee)
The melee/knife will be Radiante upgradeable, Level 1 will take the Sovereign Sword but incorporate custom moving textures, while Level 2 will introduce the dual-wield of both the Sovereign Sword and Forsaken Ritual.
The bundle also includes contains two player cards.
When does the Tethered Realms skin collection come out?
The Tethered Realms skin collection will be released to the in-game store on the 26th of May.
How much will it cost?
The Forsaken skin bundle is a Premium Edition (PE) collection and each individual gun skin will cost 1775 VP with the bundle costing 7100 VP.
Tethered Realms - all skins
We will update this section when the official images are released.
All images courtesy of Riot Games.