While Super Mario was born an icon of 2D platformers, his 3D outings have become the plumber's blockbuster events - loaded with innovative mechanics, charming visuals and the eternal satisfaction of wa-hoo triple jumps. 
With this year marking the 35th anniversary of Mario's tush, Nintendo seems to be preparing for 3D remaster overload. So if you're unfamiliar, we've built this definitive ranking of all the 3D Mario games in existence.
There's method behind the Mario ranking too. We've ordered the titles based on a mixture of importance and playability in the current climate. While there's an argument to be made over Paper Mario titles being classified as 3D outings, we've decided to excuse those with the simple, strong recommendation you play Paper Mario: The Thousand-Year Door. 
With disclaimers out the way, let's-a-go!
7. Super Mario 3D Land
Super Mario 3D Land is an excellent showcase of the Nintendo 3DS console, playing with depth perception and pushing the platform's graphical capabilities. While it's worryingly easy at the outset, later levels offer the kind of platform punishment Mario masochists yearn for. 
The main downside is it's simply less distinctive and memorable than its fellow 3D offerings, ticking all the boxes of a brilliant 3D Mario title without reaching for the stars. 

Super Mario 3D Land was an excellent, if not groundbreaking entry (Picture: Nintendo) 
6. Super Mario Sunshine
The slightly goofy duckling of Mario's 3D line, Super Mario Sunshine offers one of the best settings of any Mario title in Isle Delfino. The water-based F.L.U.D.D. jetpack is also extremely fun, mixing up platforming with hovering, rocket propulsion and third-person guzzling. 
For all its bright spots, and surprisingly steep difficulty, Super Mario Sunshine runs out of steam in its back half - with not enough new ideas to keep the island's tropical jams a consistent delight.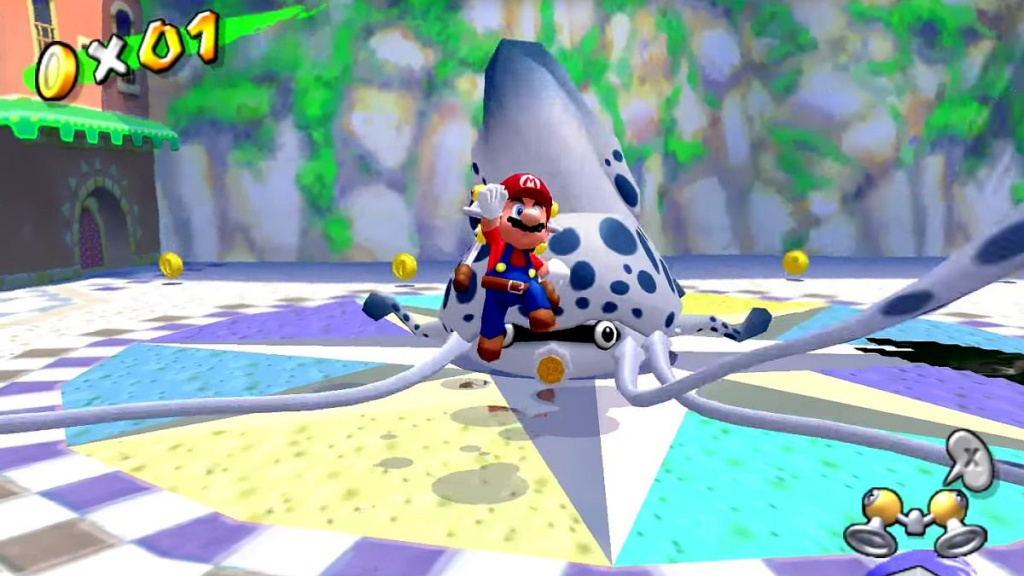 We'll never forget Isle Delfino (Picture: Nintendo) 
5. Super Mario Odyssey
The plumber's first major outing on Nintendo Switch is a triumphant celebration of Mario's past and present, with a hat-throwing mechanic serving as a variety gateway into some of Nintendo's most bonkers ideas.
Super Mario Odyssey is packed with polish, smarts and charm at every turn, although it feels somewhat inessential compared to his best 3D offerings. The bitesize tasks of collecting Moons in vast 3D environments might be perfect for portable play, but it doesn't quite provide as many memorable moments as the the series' more authored levels.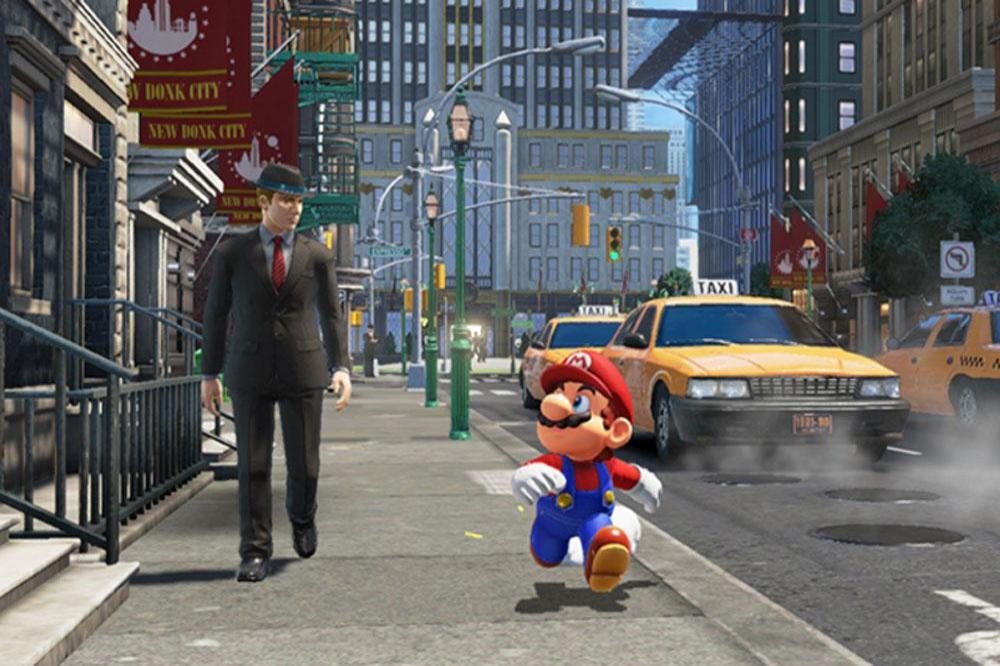 Super Mario Odyssey was his most bonkers adventure yet (Picture: Nintendo)
4. Super Mario 3D World
Perhaps the least played due to being released on the Wii U, Super Mario 3D World is vastly overlooked in the 3D pantheon. It has some of the most chaotic fun you'll find in Mario's library, with wall-climbing cat suits, duplicating cherry pick-ups and throwable boomerangs. 
It's playful, beautifully silly and is the best example of multiplayer in a traditional Mario outing. Following a spectacular final boss, later bonus levels also turn the accessible chaos into a wickedly difficult nightmare for Mario veterans.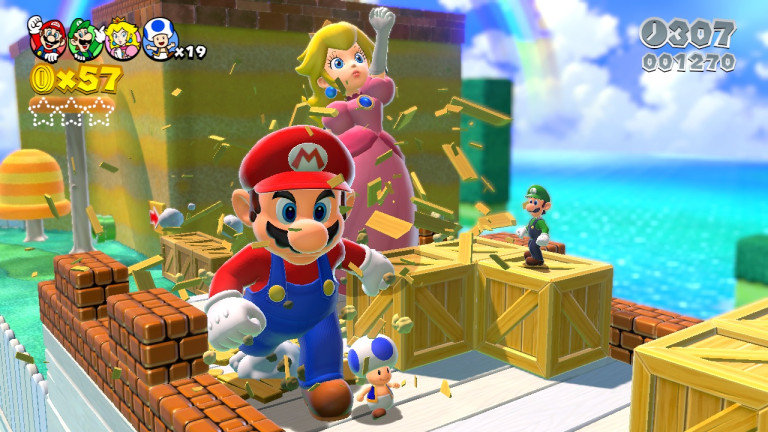 Super Mario 3D World is multiplayer madness (Picture: Nintendo)
3. Super Mario Galaxy 2
While arguably the greatest of the two Mario Galaxy titles, this second outing wasn't quite as fresh or invigorating as the original landing. Super Mario Galaxy 2 essentially builds on everything which came before though, with a streamlined world map and an abundance of new mechanics - including the mad dashes of Yoshi on chilli. 
The most impressive aspect is how every mechanic introduced is barely used twice. Each level presents fresh ideas and concepts to play around with at a staggering hit rate, stomping out any haters who inexplicably believe Nintendo recycles franchises without any fresh innovation.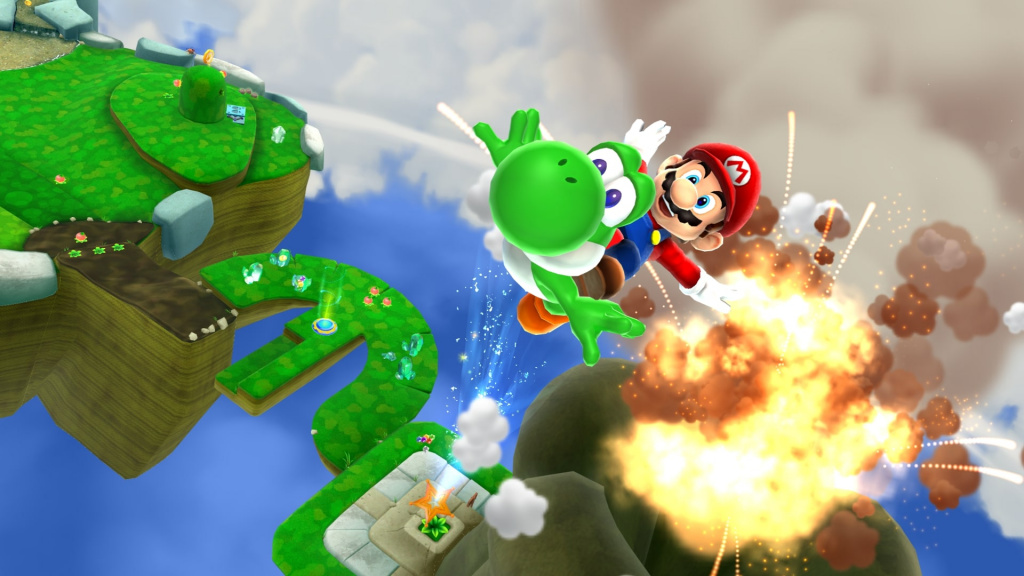 Super Mario Galaxy 2 builds on the first in every way (Picture: Nintendo)
2. Super Mario 64
A defining game for platformers, Super Mario 64 might not be the best title to play in today's climate but it's certainly the most 'important' of Mario's 3D adventures - setting the benchmark for how to execute 3D analogue controls. 
Even with its blocky visual limitations and throwback controls in comparison to modern titles, Super Mario 64 is an essential adventure which offers the perfect balance of challenge and fun. From rescuing lost penguins or getting chased by terrifying teethed pianos, Super Mario 64 is stacked with some of the most memorable moments in Mario's history. 
If you fancy a visual upgrade and additional characters to play with, you can also try the remake available on Nintendo DS. 

Super Mario 64 is still a classic (Picture: Nintendo)
1. Super Mario Galaxy
If you encapsulated everything wonderful about 3D Mario games, the sublime Super Mario Galaxy on Nintendo Wii is easily the best starting point. 
Featuring a stunning orchestral soundtrack, incredible level design and the simple joys of messing with gravity-based platform physics, Mario's first jump into space blew away the competition at a time when 3D platformers were distinctly out of fashion.
While it didn't ignite a rebirth many perhaps expected, Super Mario Galaxy was a towering anomaly within the genre which pushed the benchmark once again. From its perfect presentation, fluid controls and irresistible charm, it was a franchise reinvigoration which took Mario to a whole new dimension.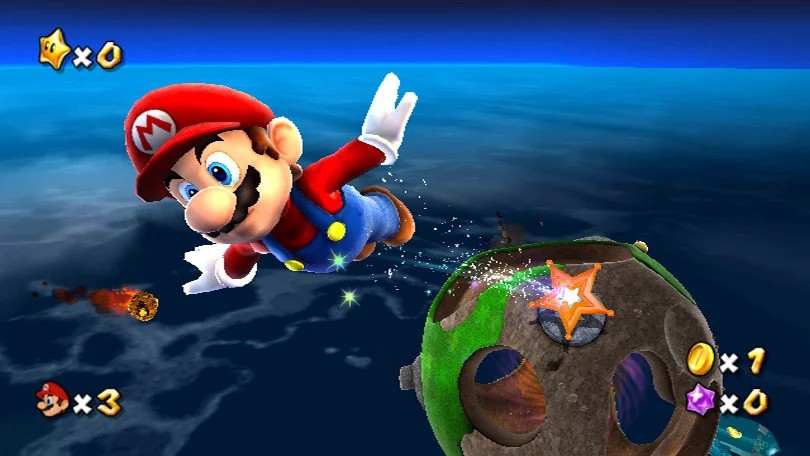 Super Mario Galaxy is close to perfection (Picture: Nintendo)
Agree or disagree? Let us know in the comments.