Massively multiplayer online roleplaying game, Albion Online, is now officially arriving on mobile devices on 9th June 2021, to provide the players with an authentic Albion Online experience on the go.
Gameplay details
Albion Online will provide a cleaner UI and guide the players with tutorials as they step into the game. Players will be able to find all the complex features of the PC game on their small screen of mobile devices. The mouse controls are adapted to fit perfectly, providing the players with a top-notch experience and to compete with the PC players.
Most importantly, the memory usage and performance has been optimized to run smoother on the limited hardware of a mobile device.
True cross-platform experience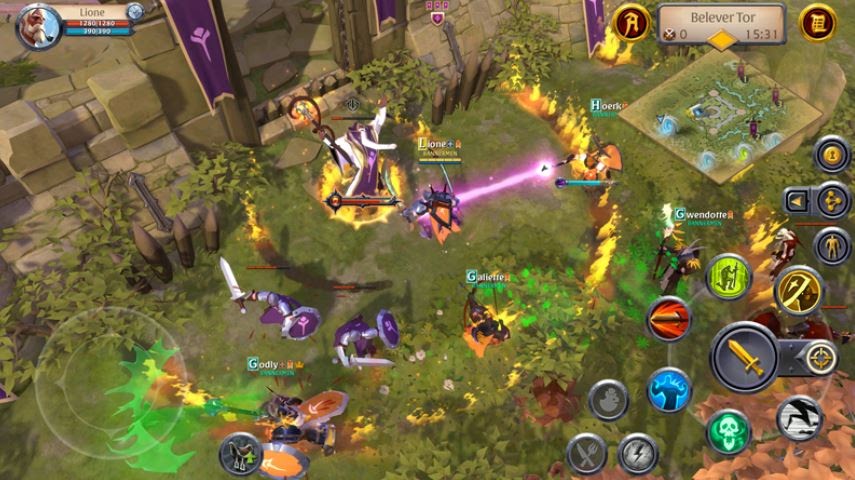 (Picture: Sandbox Interactive)
Albion Online will feature cross-platform play and cross-platform progress. Players from other platforms can log in to their existing accounts to continue the progress or they can just play with friends from any other platforms.
Albion Online Mobile - launch rewards
Albion Online will release worldwide for both Android and iOS on 9th June. Players will also be rewarded with special in-game items to celebrate the launch. The reward consists of the new Chimera Riding Horse Skin and Tomes of Insight worth 100,000 Fame. Anyone who has played Albion Online on the other platforms or signing up for the mobile platform will be eligible for the rewards.
Robin Henkys, Game Director of Albion Online, said, "Albion Online was conceived nine years ago with a clear goal: to create a deep and meaningful player-driven sandbox MMORPG that was as accessible as possible. The ultimate accessibility goal was for players to be able to get the full PC experience wherever they were, and on whatever platform they chose, including iOS and Android devices."