The Arena of Valor competitive scene will be back to business, as Tencent and Garena have officially announced the 2021 edition of the Arena of Valor World Cup, after nearly two years since its last installment due to its postponement in 2020 because of the COVID pandemic.
Being a massive success since its inception, the Arena of Valor World Cup will reunite the top 16 teams of this mobile from every of its current nine competitive regions, being played completely online to preserve the safety of its players and with a high prize pool at stake.
Arena of Valor World Cup 2021: Schedule and Format
All the action will start on 16th June, where all 16 teams will compete against each other in the Group Stage, being divided among four groups of four teams each, in a double round robin format.
The seedings for each of the AoV competitive regions are as follows: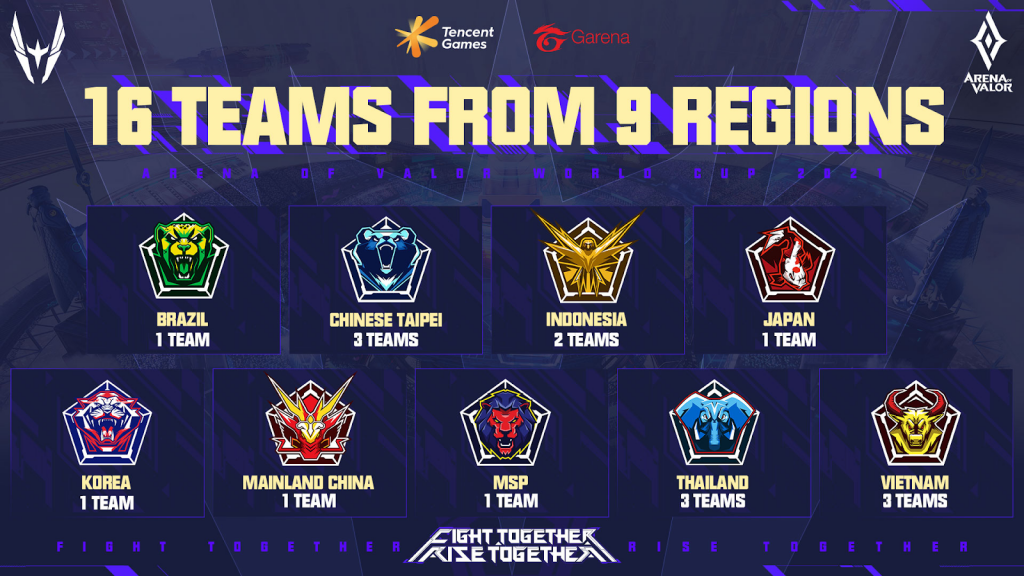 (Picture: Tencent/Garena)
Afterwards, the best two teams from each of the groups will qualify into the Quarterfinals, slated to be held from 30th June to 4th July, while the Semifinals will be held on 10-11th July.
The final showdown to crown the best Arena of Valor team in the world will happen on 18th July.
Arena of Valor World Cup 2021: Prize Pool
As for the prize pool, a total of $500,000 USD will be distributed among the Top 8 teams from this international tournament.
Additionally, prizes will be given to the MVPs of the tournament, as well as the best players in each of the lanes and many other individual awards to be revealed later on.
Arena of Valor World Cup 2021: How to Watch
You can follow all the action from the biggest summit in Arena of Valor history, and the race to become the new world champions after the victory of Vietnam's Team Flash in 2019, live from the game's official YouTube channel.
More details around the group seedings and international broadcasts will be revealed as the event approaches.
The Arena of Valor World Cup 2021 will be held from 16th June to 18th July, 2021.